You have /5 articles left.
Sign up for a free account or log in.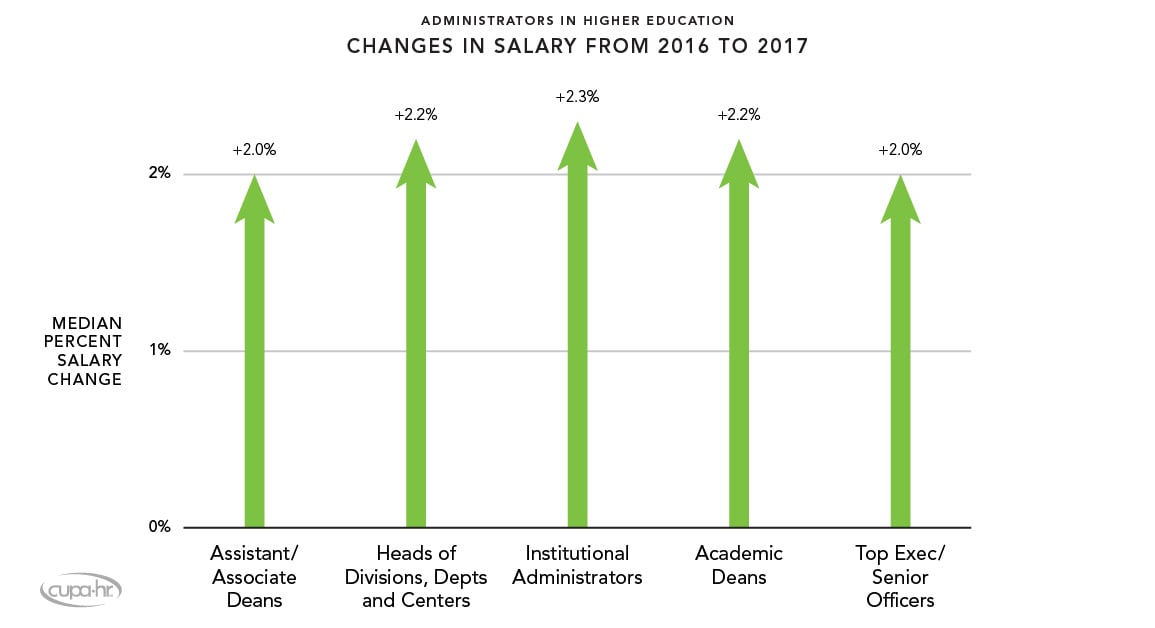 Pay rose and many perks fell for higher education administrators between the 2016 and 2017 academic years, according to a report released Tuesday by the College and University Professional Association for Human Resources.
The median base salary of higher education administrators rose by 2.2 percent over 2016, CUPA-HR found in its "Administrators in Higher Education Salary Survey" report. But the portion of universities offering full subsidies for perks such as housing, club memberships and vehicles fell. CUPA-HR said the decline in perks is likely due to cost-cutting efforts.
Administrators who have been in their current position for less than five years make higher salaries than those who have been in their jobs for longer, the report said. That could be behind a short overall tenure for administrators, which came in at four years.
The report's other findings include that the median age for higher ed administrators is 53 years and the average tenure for a college or university president is slightly less than six years. That tenure is shorter than the tenure for CEOs in the private sector.
Deferred compensation and performance-based incentives became more popular for vice presidents. In the current year, 25 percent of vice presidents received deferred compensation, and 11 percent received performance-based incentives. That's compared to 13 percent receiving deferred compensation and 2 percent receiving performance based incentives last year.
CUPA-HR surveyed 1,125 higher education institutions, gathering data including 49,619 incumbents in 191 executive and senior-level administrative positions.