Title
Louisiana Lawmaker Opposes University Beers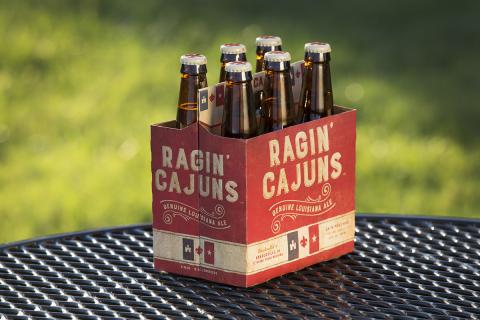 Controversy is brewing in Louisiana after a state legislator took exception to public universities designating "official" beers.
Now, Democratic Representative Cedric Glover has introduced legislation that would prevent public universities in the state from licensing official alcoholic beverages. His bill would also ban the two universities that prompted his action, Louisiana State University and the University of Louisiana at Lafayette, from renewing current contracts they have with local breweries when those contracts expire.
LSU has a deal for Bayou Bengal Lager, made by Tin Roof Brewing Co., located about a mile away from its campus in Baton Rouge. UL Lafayette has one for Ragin' Cajuns Genuine Louisiana Ale, produced by Bayou Teche Brewing in Arnaudville, which is located about 20 miles to the north of its campus.
The practice of colleges and universities officially licensing alcoholic beverages is controversial, given that binge drinking and underage drinking are major issues on college campuses, where many students are below the legal drinking age of 21. But supporters of licensing adult beverages contend that it allows colleges and universities to tap a valuable revenue source at a time when state governments are pulling back from public funding -- Louisiana officials are considering cutting LSU's state appropriation for the 17th time in nine years. Some have also argued that the beers licensed to Louisiana's universities have flavor profiles that appeal to older drinkers instead of college students.
Glover is stout in his stance against the licensing practice.
"Deep in my heart, I just know it's wrong for us as a state to allow a public university to put our official stamp of approval on an alcoholic beverage," Glover told The Advocate of Baton Rouge.
But LSU President King Alexander said the university licenses many products. He said they should be able to include a beer from a local business that started in the university's business incubator and now pays the university 15 percent of the proceeds from a licensed product it sells.
"It's nonsense. Glover likes to throw stones," Alexander said, according to The Advocate. "He's never been a fan of LSU."
Opinions on Inside Higher Ed
Inside Higher Ed's Blog U