SEO Headline (Max 60 characters)
Central European University Will Remain in Budapest for 2017-18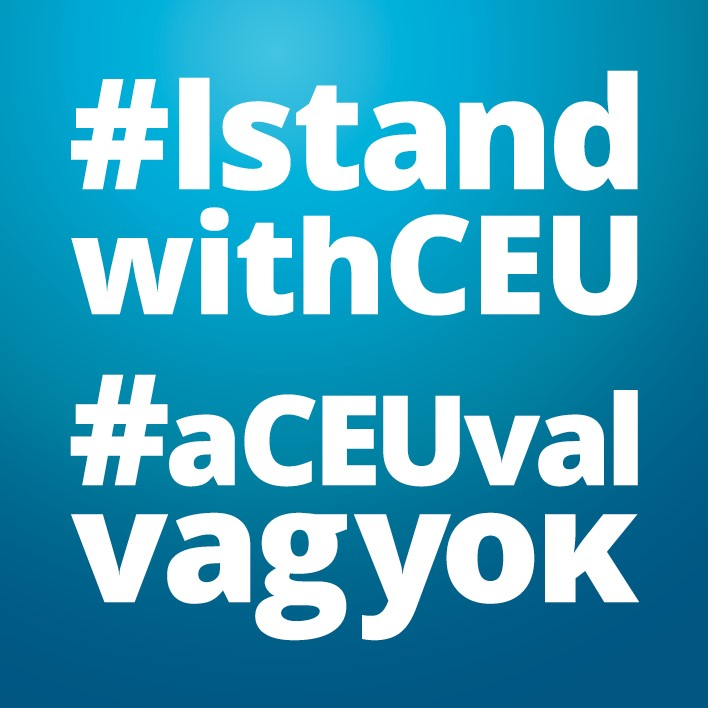 Central European University announced Tuesday that it will remain in Budapest for the 2017-18 academic year, amid hope that it will be able to do so for the long run as well.
The university, founded in 1991, has American and Hungarian accreditation and offers graduate education in the social sciences and various professional fields. The university has won international praise for the quality of its academic programs. But a law passed in Hungary in April has endangered the university by requiring that it offer programs in New York State, where it is chartered but does not offer programs. The law has been condemned by academics worldwide as an attack on the university. Above right is one of the symbols of a social media campaign on behalf of the university. (While the exact motives are unclear, many say that the Hungarian government is trying to attack George Soros, the financier and philanthropist who founded the university.)
Tuesday's announcement follows word that New York Governor Andrew Cuomo has authorized negotiations with the Hungarian government on ways that the university might be able to comply with the law through some arrangement with New York State, while maintaining its mission of operating in Hungary.
"We need a solution in place in order to recruit new students for academic year 2018-19," said a statement from the university's president and rector, Michael Ignatieff. "We want the negotiations in New York to come to a speedy and successful conclusion that removes the obstacles to our remaining in Budapest."
You may also be interested in...
Today's News from Inside Higher Ed
Inside Higher Ed's Quick Takes