SEO Headline (Max 60 characters)
Washington College Names Next President
Washington College named its next president Friday, the day after announcing the pending resignation of President Sheila Bair.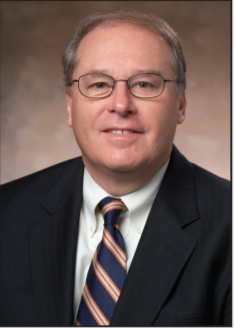 Former Educational Testing Service President and CEO Kurt M. Landgraf will become Washington College's president July 1, the day after Bair's resignation is slated to go into effect. Landgraf, who has also held numerous senior executive positions with DuPont, was a candidate for Washington College president in the 2015 search that ultimately selected Bair.
"We believe his collaborative leadership style, his ability to craft ambitious and integrated strategies, and his operational experience will be an asset to Washington College," said H. Lawrence Culp Jr., chair of the Washington College Board of Visitors and Governors, in a statement.
Landgraf is the second consecutive nonacademic president appointed by the college. Bair was the chair of the Federal Deposit Insurance Corporation during the financial crisis. She proved to be an advocate for student debt reduction and college affordability during her tenure at Washington College.
She resigned about two years into a five-year contract. Her resignation announcement Thursday cited family concerns, but a source close to the college said she and the board disagreed over the board's level of involvement in college operations.
Landgraf spent 13 years as president and CEO at ETS, owner of tests like the GRE and TOEFL. He said in a statement that he is honored to join Washington College, an institution on Maryland's Eastern Shore that counts itself as the 10th oldest college in the country.
"To join the ranks of this storied and historic institution is a once-in-a-lifetime opportunity, and I'm certain that by working with the faculty, staff, student body and board, as well as others in the community, we will be able to accomplish extraordinary things," he said. "And while new leadership always brings change, rest assured that President Sheila Bair's exceptional work to address the national student debt crisis and to launch a comprehensive campaign will not only continue, but I hope will be energized and invigorated."
The college also released a statement from the chair of its Faculty Council.
"Kurt Landgraf's vision of cooperative co-governance will be a strong foundation from which to work together as a campus, and he has already shown a willingness to embrace the Washington College strategic plan," said the chair, Jonathan McCollum, who also chairs the college's music department.
You may also be interested in...
Today's News from Inside Higher Ed
Inside Higher Ed's Quick Takes