SEO Headline (Max 60 characters)
Data on Community College Grads Who Earn Graduate Degrees
The National Student Clearinghouse Research Center this week released new data on the numbers of graduate and professional degree earners who first began their postsecondary studies at a community college.
Roughly one-in-five master's degree earns, 11 percent who earned doctoral degrees and 13 percent of professional degree earners originally began at a two-year college, found the center, which tracks the progress of almost all U.S. college students.
"Community college is typically viewed as a portal to the baccalaureate degree, but this study shows that it also helps many individuals access the lifelong employment benefits associated with a master's or doctorate," Suzanne Ortega, president of the Council of Graduate Schools, said in a written statement. "I hope this study will inspire new strategies for helping community college students chart a path to graduate school."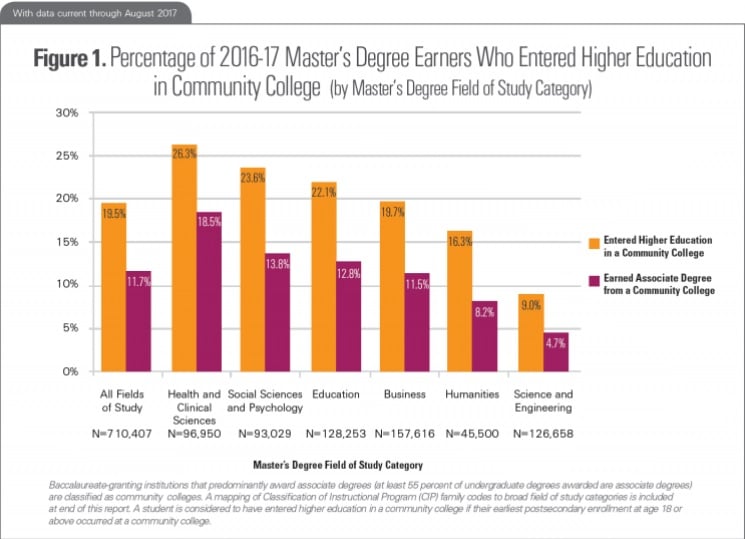 You may also be interested in...
Today's News from Inside Higher Ed
Inside Higher Ed's Quick Takes