Title
Russian Agency Revokes Accreditation of Private University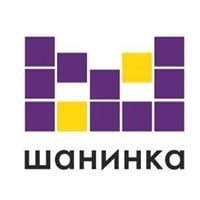 A Russian agency has revoked the accreditation of a prestigious private university, the Moscow School of Social and Economic Sciences (logo at right), "in what critics fear could further erode independent education in the country," The Moscow Times reported. The agency found 11 of the institution's bachelor's and master's programs to be in violation of state educational standards.
The same agency, known as Rosobrnadzor, previously revoked the teaching license of the European University at St. Petersburg, another private institution with links to Western universities. The European University was reduced to functioning as a research institute and is currently unable to admit and enroll new students, according to a statement on its website.
Sergey Zuev, the rector for the Moscow School of Social and Economic Sciences, said in a statement that the institution will continue to operate.
"Let me explain right away that the denial of accreditation does not mean suspension of educational activities, but points out the discrepancy between the State Educational Standards (SES) and actual education programs run by a particular education institution, as seen by the Accreditation Commission. The denial of accreditation does not mean revoking the license to provide education, and therefore we will continue to develop our university, certainly taking into account the critical remarks we received during the accreditation audit," Zuev's statement says.
An FAQ (in Russian) from the university clarifies what the revocation of accreditation does mean: that the university's diplomas will not be state recognized and students won't be eligible for deferment of their military service. "However," the FAQ states, "students may enter joint programs taught in partnership with the Russian Presidential Academy of National Economy and Public Administration, a state higher education establishment that issues state-approved diplomas and provides deferment from military service."
The Moscow School of Social and Economic Sciences' curriculum is validated by the University of Manchester, a member of the elite group of Russell Group institutions in the United Kingdom. "For our part, we believe that our school's educational programs meet the highest quality standards," Zuev said in his statement. "This has been proved by more than 20 years of the school's existence, cooperation with the best Russian and foreign universities, including those in the top 50 of the world's educational rankings. This is also confirmed by our successful graduates, among whom there are well-known scholars, public figures, prominent names in culture, and administrators who occupy top positions in the system of public administration."
Opinions on Inside Higher Ed
Inside Higher Ed's Blog U