You have /5 articles left.
Sign up for a free account or log in.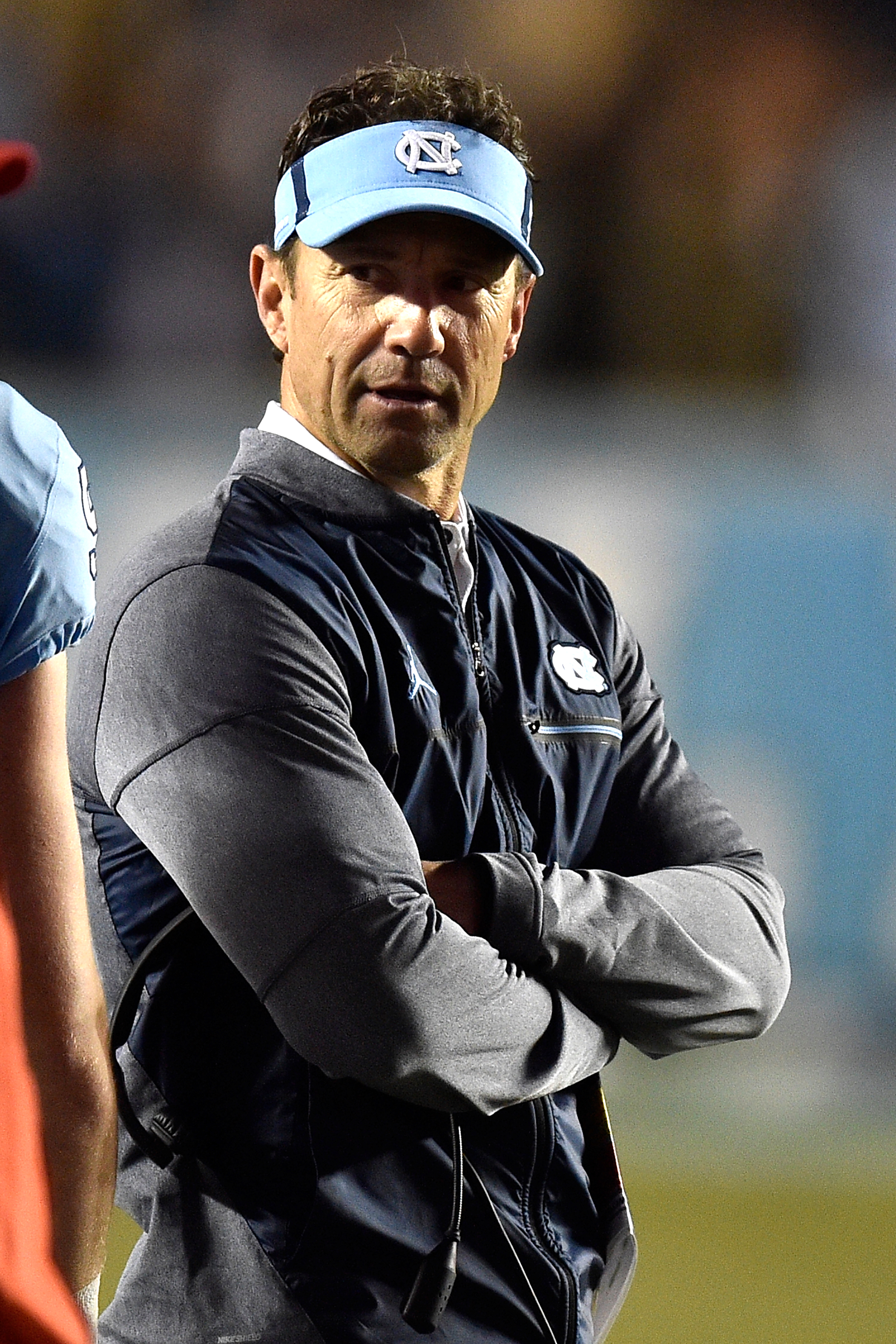 The University of North Carolina at Chapel Hill's football coach, Larry Fedora (left), on Wednesday said the sport is "under attack" from safety advocates, with long-term stakes moving far beyond the playing field.
"I fear the game will be pushed so far from what we know that we won't recognize it in 10 years," he said. "And if it does, our country will go down, too."
Speaking to reporters during the ACC Football Kickoff, in Nashville, Fedora said he had spoken to a U.S. military general who told him the nation's armed forces are so strong, in part, because so many football players go on to enlist.
"Are there still injuries? Yeah. It's a violent sport," Fedora said, according to ESPN. "You've got big, fast, strong guys running into each other. Something is going to give. But there are risks involved in the game, and everybody that plays the game understands those risks."
To date, 111 head injury lawsuits have been filed and condensed against the NCAA and its membership. The NCAA has already agreed to pay $75 million to settle a class-action concussion lawsuit, but none of the money has gone to individual athletes, who can still file personal injury claims. Most of it, $70 million, has been used to set up a medical monitoring system for players. The remaining $5 million is slated for concussion research.
The National Football League has offered a $1 billion settlement for former players who display lingering problems related to concussions and has instituted much stricter rules around head trauma.
In 2017, Boston University researchers found that the brains of nearly every professional football player it studied had symptoms of chronic traumatic encephalopathy, or CTE, a degenerative brain disease brought on by continual head trauma. Researchers found CTE in 110 of 111 professional players' brains it studied, and in 48 of 53 college players' brains.
In CTE cases, a protein called TAU builds and clumps in the brain, killing cells and causing physical problems such as severe headaches, as well as significant mood swings, memory loss and dementia. It can only be definitively diagnosed after death.
Fedora on Wednesday questioned the evidence tying CTE to football, saying that the game "is safer than it's ever been," according to ESPN. "When I started playing the game, it was all about the head. You were going to stick your head into everything. And as we've learned and we understand the dangers of what's going on in the game of football, you slowly have taken the head out of the game. And so all the drills that you teach, all the tackling, all the things you do, you do it with the head out of the game, to keep the head away from the impacts."