Title
Degrees Outpace Job Requirements in Most Cities
A new report from the Urban Institute used federal data to analyze the "mix-match" between the share of residents with four-year degrees (or some college) and the share of jobs requiring college educations in 387 metropolitan areas. The institute found that mix-matches are common, and that this challenge is unlikely to change soon.
For example, 87 percent of the metro areas included in the analysis have more people with at least a four-year degree than the share of jobs that require this level of education -- with that gap ranging from one to 32 percentage points.
"The next 10 to 20 years will bring many challenges for the U.S. economy and the American work force. In many ways, with greater access to education, workers are better positioned than ever to contribute to their communities," the report concludes. "We just need to ensure that our policies, businesses and institutions at the national, state and metropolitan levels provide the opportunities needed for people to succeed."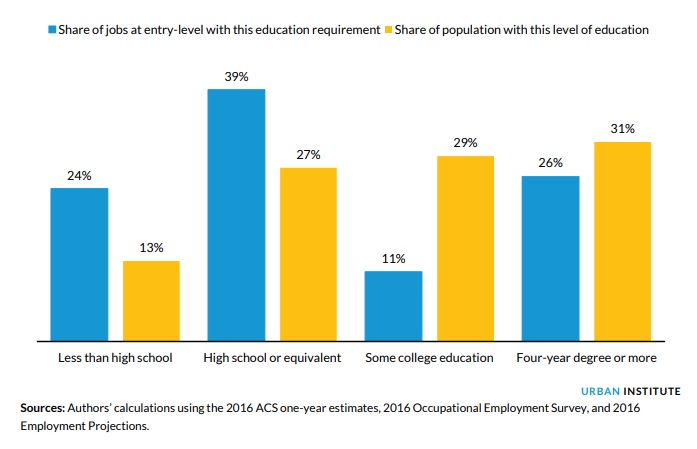 Opinions on Inside Higher Ed
Inside Higher Ed's Blog U