You have /5 articles left.
Sign up for a free account or log in.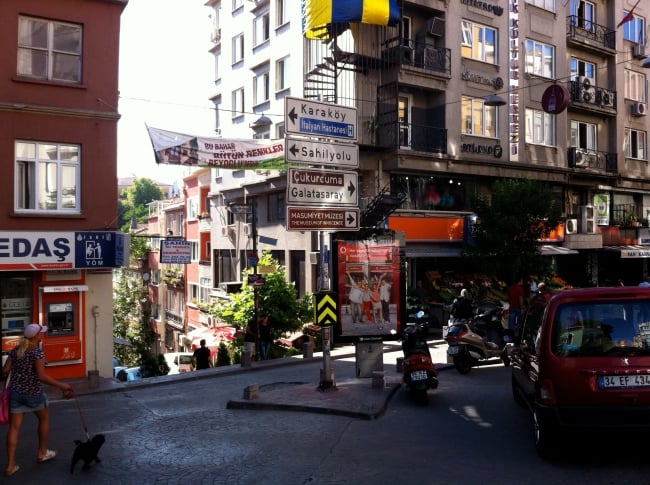 "Why have you come here to study world literature?"

The answers are as diverse as the 100 participants in this month-long summer school. A philosophy student from New York wants to study literature through the lens of world-systems theory. Two Turkish students hope to look beyond the nationalist curriculum they were taught in college. An associate professor from Lisbon has been charged with starting a world literature program and needs institutional advice. An American student has become weary of postcolonial studies and is looking for alternatives. A Chinese postdoc based in Canada believes that studying literature across cultures will generate a new humanism. They may not agree on what world literature is, but they speak about it in a tone of authentic urgency I have not heard in a humanities context in a long time.  

They are in the right place: Istanbul. Although the term "world literature" was coined by Goethe in 1827 in the small duchy of Weimar, it was developed in Istanbul during World War II by German Jews such as Erich Auerbach and Leo Spitzer who were seeking refuge from Hitler. After the war, they moved to the United States and took their version of world literature with them. It was in the United State that world literature took root during the Cold War, slowly turning a humanities education centered on the Western canon into a more global undertaking.  

Having imported world literature, American institutions are now exporting it to the rest of the world, including Istanbul. Which is why we are sitting here, at Bilgi University at the end of the Golden Horn, under the auspices of a World Literature Institute, which is loosely anchored at Harvard University. We, that is, an international faculty originating in places like Romania, Brazil, Germany, and Cyprus, but based in American institutions or their global satellites, such as NYU-Abu Dhabi. Bilgi University itself is an example of a similar process. Originally a private university financed by a Turkish businessman with ties to leftist dissidents, it is now part of a U.S.-based for-profit company, Laureate Education, that runs educational programs worldwide.

World literature isn't just something that Istanbul imports, of course. The two chairs of comparative literature here at Bilgi University, Jale Parla and Murat Belge, have been stalwarts of a non-nationalist approach to literature, often against much opposition.

But the star of the summer session is Orhan Pamuk, something of a poster child of the new world literature. His international success, crowned by the 2006 Nobel Prize in Literature, catapulted him into the rarified stratosphere of global authorship where novels are published simultaneously in many languages and distributed to a global readership. This success has led to a nationalist backlash, with some Turkish readers fearing that he no longer writes for them. Pamuk is irked when accused of writing for a global authorship only, just as he is irked when his novels are approached as postcolonial literature. "Turkey has never been colonized," he pointed out to Gayatri Spivak in Istanbul in 2009, and reminds everyone of the history of the Ottoman Empire, whose demise modern Turkey still mourns. All this is tailor-made for the new world literature studies, which focuses on global prizes, distribution, and translation, as well as a deep history of empires, including non-Western ones.

Although Pamuk had to leave Istanbul for a number of years because right-wing thugs were threatening to kill him for defaming Turkishness, he has since returned to his home city with a vengeance. As if to make an indelible mark here, he has just opened a museum near his office apartment in a bourgeois-bohemian part of Istanbul. "The Museum of Innocence is not an Orhan Pamuk museum," he tells the summer school participants during a dialogue with David Damrosch, the school's founder and my Harvard colleague. Instead, he explains that it is an extension of the fictional universe created in his last novel by the same title, in which an obsessive lover collects objects belonging to or associated with his beloved and exhibits them to the reader as if giving a tour of an imaginary museum.

We are taken on a tour of the actual Museum of Innocence by Pelin Kivrak, one of the many artists, artisans, and assistants who have helped Pamuk realize this museum over the course of many years. Some of the objects came from his own collection of '50s memorabilia, others had to be bought at antique shops. Made-up brands had to be manufactured especially for the museum. The objects are displayed in removable wooden cases that are artfully stacked, reminiscent perhaps of Joseph Cornell boxes. Except that here, you are wandering amidst objects and scenes animated by a novel, which in turn is animated by the idea of a museum. In fact Pamuk conceived of both, the museum and the novel, simultaneously; the museum just took much longer to complete. "Writing a novel is difficult," Pamuk observes in a conversation with me, "but it is nothing compared to creating a museum."

Now that it is finally finished, the museum is reshaping the city. The most visible sign of this are the six or seven street signs placed across Istanbul pointing to the museum, in both Turkish and English. The museum is hidden away in a maze of small streets, without a large banner on the outside. The signs actually don't help much in finding it, but they announce its presence elsewhere in the city. In addition, the museum radiates outwards to the fancy neighborhood in which the novel begins and where Pamuk grew up. Kirvak, the assistant who helped finish the museum, has started to offer tours in which events from this and other novels by Pamuk are explained. The museum, the signs, and the city tours are ways for Pamuk to take back the city that he had been forced to leave, imposing on it his own type of world literature.

Pamuk plays a significant role in the summer school, but the best seminar session focuses on Goethe. To say that Goethe coined the term "world literature" is perhaps an exaggeration: he dropped it casually in conversation late in his life. By that time he had been doing world literature as a reader, translator and writer for decades. One of the Chinese students had studied his engagement with Chinese novels and his translation of a poem embedded in one of them: "an active re-creation," she called it. A professor of German was interested in the ways in which Goethe used older literary forms, culled from world literature including the classical Sanskrit play Shakuntala by Kalidasa, the framing encounter between God and the devil from Job, and Greek tragedy. We talk about his "West-Eastern Divan," the poetry collection that Goethe considered his literary response to his "brother" Hafez.

The most important ingredient of Goethe's practice of world literature, however, was travel. In his late thirties, he undertook his two-year long trip through Italy, which culminated in Sicily. Goethe was drawn to the remnants of the classical past, but he also studied rock formations, the river system, and soil conditions. Traveling to Sicily, he noted in his travelogue, was the best commentary on Homer.  

World literature needs to be studied on location, Goethe is telling us, and this is what we are doing here, in Istanbul, the city that keeps haunting world literature to this day. If traveling to Sicily is the best commentary on Homer, then traveling to Istanbul is the best commentary on world literature. Thanks to Pamuk, the museum, and the city tours, as well as the international participants, Goethe was right.