You have /5 articles left.
Sign up for a free account or log in.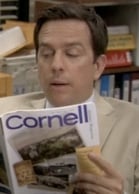 This television season, one of my all-time favorite shows bids farewell. After nine glorious years, "The Office" gets downsized.
Well, make that about six glorious years. For the past few, the show has skated by with weak writing and a revolving door of forgettable characters. Nonetheless, the show has its redeeming qualities. My favorite ongoing storyline is Andy Bernard's love affair with Cornell.  
Andy, we realize, is a bit of a buffoon. He's an underachiever, or perhaps an overachiever, depending on how much actual talent he has. From what we've witnessed, it's not a lot, at least as it pertains to real office work. As a paper salesman, he stinks. He has a quick temper and was consigned to anger management training after punching a hole in the office wall (Andy took that as a sign he was "management material"). His sartorial choices border on Bozo and his frequent falsetto song stylings — he was a member of the a cappella group Here Comes Treble -- irritate the bejesus out of his officemates.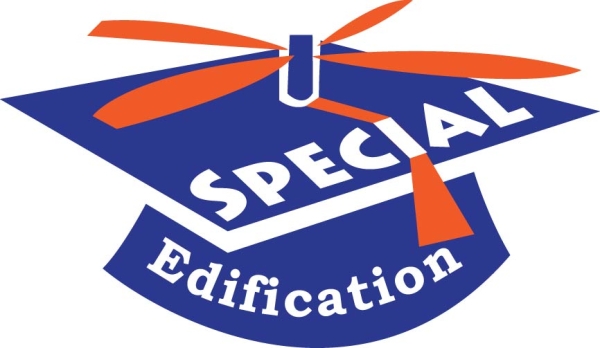 Cornell plays a significant role in Andy's life. It's central to how he defines himself. He readily admits he was always drunk, never studied but graduated "on time." He's a silver-spooned Cornell legacy, and there's a Bernard Hall on campus named for a wealthy ancestor. When, in an improbable turn of events, Andy becomes branch manager, he outfits his office with Cornell tchotchkes and memorabilia. He bleeds red.
With the show's run coming to an end, so too will Cornell's free advertising. What effect, one wonders, will this have on the university? I called to find out.
Admissions officials, it appears, already are bracing for the inevitable precipitous decline in applications. "Forget the Flutie Factor," says admissions dean Rhea Kroot. "For a few days after Cornell is mentioned on T.V., we spike by seven or eight inquiries. It's awesome."
Applicants routinely name Andy Bernard among the Americans they admire most. "I want to be just like Andy," wrote one essayist, "but successful. Cornell must be, like, the coolest place if he went there!"
Kroot admits she's worried about the post-Andy dip in national rankings. "We'll become less selective, donations will drop, and we'll no longer be top-of-mind with all those presidents filling out the surveys," she said. "The good thing is, we already rank last among the Ivies, so, you know, there's that."
Development officer Howie Fliecem agrees and says he's glad Cornell's capital campaign is winding down just in time. "We set our goal knowing the impact Andy has on our fundraising totals," Fliecem said. "You just can't have a better ambassador for the quality of a Cornell education than Andy. Without his constant boosterism, alumni interest is bound to fade."
Plans are under way to consolidate the bookstore's inventory of Cornell garb and mementos and to eliminate the positions of two purchasing agents and one interior designer dedicated to the Andy wing. "I would say Andy's effect on our bottom line has been immeasurable," said store manager Paige Turner, "but we actually measured it, and it's what we in the college bookstore industry term 'big.' You wouldn't believe the crowds that form around the Andy displays and the number of requests we get for 'Bernard' football jerseys, even though, technically speaking, he really didn't play here." Turner also projects a 14.27 percent decline in online purchases of Cornell stuff following the show's farewell.
Cole Minor, a student leader, said his classmates were devastated by news of the show's demise. "It's, like, the whole reason I came here, dude," Minor said. "I mean, I had my pick of five schools in the Upstate region. Knowing that the 'Nard-dog went here cemented my decision. Well, that and the Ivy League thing."
The university plans to cancel the spring pilgrimage to Scranton, along with the annual Andy doppelganger contest and musical tribute, though this year's finale will feature an extended set no doubt tearfully performed by the current collection of Here Comes Treble warblers. Campus officials told me grief counselors will be on hand throughout the year for students seeking ways to cope with this unimaginable sense of loss.
Meanwhile, faculty across several disciplines are scrambling to design courses examining the show's significance in American culture, hoping to lure students seeking solace in a gut elective. Sue dos Eyance, a sociologist, is offering "The Office, Gender Politics and the Culture of 'That's What She Said.' " Anna Graham, a faculty member in English, has come up with "Derrida's Office: Deconstructing Andy through a Heuristic Voyage into Structuralism and Poststructuralism and a Smattering of Tropes."  And, in a daring turn, chemistry professor Al Kaline and biology lecturer Gene Poole have teamed to produce "Neurological Implications of Synaptic Responses to Faux-Reality Sitcoms." Myriad monographs are said to be in the works as well.
If Cornellians agree on anything, it's that Andy Bernard has been the best thing to happen to the university since Ezra. They remain cautiously optimistic about the future, confident that the university's lofty standing within the academic pantheon will enable it to withstand this crippling blow to the institutional solar plexus. "It doesn't get much worse than this," said Bea Braver, a longtime member of the provost's staff, "but we'll survive. As always, we'll come together as a community and find individual strength in our collective resolve." 
Finally, in what's being called both a stroke of genius and an act of desperation, students and alumni have joined forces to fashion a petition calling for the creation of an Andy spinoff titled "Cornell and Me." They've collected 40,075 signatures and generated 5,280 tweets endorsing the idea. Network executives are considering a pilot involving the very same writers who've recently driven "The Office" over the ratings cliff. Continuity, they say, is key.
"Andy Bernard deserves an even brighter spotlight, an even grander stage," said Hugh Mawran, Class of '78. "But if our efforts fail, we Cornellians can take comfort in knowing that some part of Andy, however small and insignificant, lives on in all of us."