You have /5 articles left.
Sign up for a free account or log in.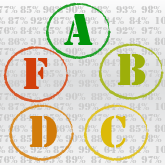 Teachers make a tremendous difference, both in the lives of our children and the competitiveness and success of our country.
That's why it's so essential to get more effective teachers into U.S. classrooms. Every thoughtful strategy for this moral and economic imperative ultimately comes back to colleges and universities doing a better job of preparing teacher candidates. Contrary to movies and folklore, successful teachers are not born. They are trained and taught.
Going as far back as the 1950s, critics have bemoaned that rigor and relevance get short shrift in teacher education. Teachers themselves frequently make this complaint. Many vividly and painfully recount how they spent the early years of their careers guessing about how to manage their classrooms, plan engaging lessons, assess student performance and reach students of all achievement levels simultaneously. "Why did I have to learn so much on the job?" they fairly ask of us.
With a reasonable amount of compelling evidence, the National Council on Teacher Quality recently pointed to this problem in "Easy A's and What's Behind Them." Looking at information from more than 500 institutions, NCTQ found that teacher candidates are graduating with honors almost 50 percent more often than all undergraduate students.
Clearly, the assertion is that teacher candidates are not being held to the same high standards expected of other academic programs and that course work in teacher-prep programs is not being graded and evaluated rigorously.
Where this is true, shame on us. We're misleading people in consequential ways. If new graduates aren't as prepared to succeed in the classroom, as their grades and honors suggest, then we have done a disservice to them, to their employers and, most important, to their students.
We know this complaint is real. We've all heard that too few of the teachers we train have the practical knowledge and deep grounding in their content areas to teach to 21st-century standards.
We must hear critics' legitimate complaints. ISeems odd to say "I" here when the article has two authors. Can we change to "As an administrator and a professor who educate other educators, we"? sb have often said that we are not differentiating the achievements of our graduates with the precision and honesty that, for example, law schools and other professional schools do. That's a failure we, as institutions of higher learning, have to confront, own and fix.
Many in the teacher education establishment will say "Easy A's" is a cheap shot or that it looks at incomplete information. Others have asserted that the methods that NCTQ uses to evaluate teacher education programs are inappropriate, if not flawed. Though we have our criticisms of NCTQ's work, the message, not the messenger, is what we care about.
The reality is that far too many institutions do fail to adequately define what constitutes research-driven preparation practices. Because of that lack of definition, many education graduates have a false sense of their preparedness. Their college credentials don't translate to results in the classroom.
Imagine the shock of new teachers, and especially our most celebrated grads, if they go into the classroom and their students objectively and consistently perform poorly.
Just as K-12 schools are being asked to differentiate teachers based on value-added metrics, teacher education institutions need to differentiate teacher candidates during their academic and clinical preparation. 
True, our goal is for all candidates to do well. But if we have demanding rubrics for effective practice, not all teacher candidates will be rated equally or even highly. Quite simply, whether through rubrics or a limit on A's or some other performance differentiator, teacher education programs also need to do a much better job of assessing the performance of candidates.
We have been critics of NCTQ and will continue to be when we disagree. Its rhetoric is often too strident, its perspective too jaundiced about teacher education programs. But the organization and we agree on two essential points: 
Teacher education programs are vital to ensuring teacher quality and creating the necessary pipeline of talent for our nation's schools.
Improving teacher quality will only be accomplished with more rigorous teacher preparation.
Even well-meaning programs such as Teach for America could benefit from better grounding in university partnerships. Our schools need highly trained and skilled teachers who are effective the day they start their careers. If we really are committed to providing a world-class education system, we must have a comprehensive system for turning out the professionals to drive it.
The way to ensure teachers will be successful is to provide and demand more rigorous clinically based teacher education. In that system, there will be no easy A's.