You have /5 articles left.
Sign up for a free account or log in.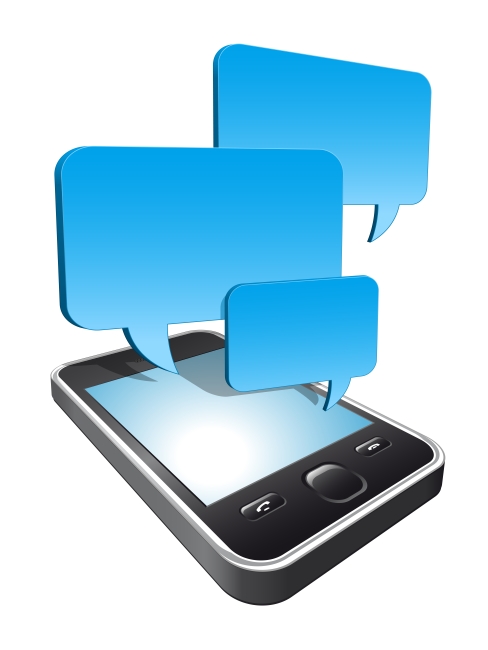 I have been actively texting my students for almost a year with great success. I've wanted to text them since I started my first professional position in higher education, nine years ago, but resistance to texting has been persistent. We are talking, after all, about much more than punching some letters into a phone. If Raymond Carver was writing this story, he'd title it, "What We Talk About When We Talk About Texting."
Marshall McLuhan famously argued that the medium is the message. He considered our communication channels to be an "extension of ourselves." In other words, when we talk about texting, we are talking about much more. We are talking about ourselves: our hopes, our fears, our pasts and our futures. In short, the texting conversation that is (or isn't) taking place on our campuses touches the core of how we walk through this world.
In the past years, I've identified two tracks of texting holdouts, or people who are hesitant to add "type of faculty who texts her students" to their respective definition of self:
1. People who don't text, period. These folks are genuinely -- and legitimately -- concerned about giving up a part of their minds and selves to texting technology.
2. People who text in other realms but who think that texting their students crosses a professional boundary. They believe that email is more professional and that texting will send a (negative) message of informality to their students.
To my anti-texting colleagues: we hear you. Your concerns are valid and important. But in the name of student and faculty success, we have to move forward to pave a new path.
The most recent data shows most teens own smartphones and of those who do, texting is the most popular way to communicate with close friends. (But I'm not their friend, you're thinking. No, you aren't. But so what, I ask. If you want to catch a fish, you go where they're biting, don't you?) Texting is growing quickly among adults, too. Like it or not, it's the new normal.
I read with wonder a recent Inside Higher Ed article bemoaning the lack of student use of college email. It reminded me of an empty Blockbuster video store. If we want to communicate with our students, we have to align our mediums with theirs.
What does this all point to? Our students are forming a desire path.
The concept of a desire path comes from design theory. Have you ever been in a park and noticed a dirt path that veers off the paved one? Park visitors have essentially voted with their feet or their bikes. They've said they've found a better alternative to the designers' plans. Some designers actually wait for desire paths to form and then pave the organically preferred route. Research on communication channels shows an overwhelming desire path of texting emerging in the park of higher education. The question is, will we pave it?
We should, for a number of reasons. We should:
Use Texting to Address Inequalities. Research has found that African-American students text at even higher rates than white students. If dealing with racial disparities in student success is a concern on your campus, disseminate this data to faculty members and discuss how you can use texting to connect with diverse populations. Survey your own students about texting access and preferences.
Nudge During Gaps. Most of our campuses have become data informed enough to have identified periods of disengagement among our students. Do your faculty members notice class sizes dip during the week after spring break? Consider texting over break to keep students connected. In your online courses, student log-in tends to peak immediately before due dates. Do your online courses hear crickets on Monday? Work with the faculty to develop automated Monday motivation texts to keep students engaged.
Harness the Immediacy and Intimacy of the Texting Medium. Nancy Lublin, CEO of DoSomething, made a compelling case for texting in a recent TED talk. In addition to affirming the high texting rates among urban and minority youth, she points to the 100 percent open rate of texting. Students will read every text that you send. Can you say the same for email? Teach faculty to develop professional and caring texts to send to struggling students. Students might avoid opening emails from professors due to a natural fear of authority figures. Texting is different. The supportive message will be received.
Help Teach Limits. There are a host of concerns related to screen (over)usage both inside and outside higher education. As you pave the texting desire path on your own campus, provide faculty members and students with resources to set boundaries with their electronic devices and to manage their time accordingly. Better yet, go one step farther and introduce conversations on mindfulness and meditation as antidotes to hyperconnectedness.
Remember Faculty Success. We speak so passionately about student success that faculty success is often an afterthought, yet the two are intricately intertwined. Give faculty resources to support their texting plans. Provide quality, paid professional development to both full-time and part-time faculty to teach them how, when and why to text. Communicate to faculty members that texting is often a highly efficient alternative to email that has more benefits than costs.
Texting unquestionably pushes people's buttons, for better or for worse. Pun intended. We can stubbornly stay on our paved path of email, letters and phone calls, or we can start proactively pushing buttons in the name of student and faculty success.