You have /5 articles left.
Sign up for a free account or log in.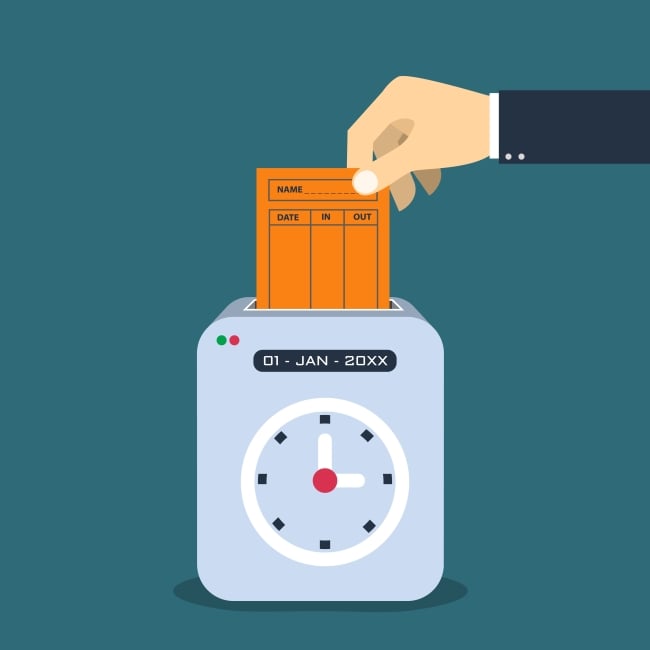 Proposed rule changes to the Fair Labor Standards Act (FLSA) are generating significant concern on college and university campuses across America, including mine. The U.S. Department of Labor recently sent those changes, which would raise the salary threshold for those employees who are guaranteed overtime pay from $23,660 to $50,440, to the White House's Office of Management and Budget for final review. If approved, they will have deleterious and perhaps even dire effects not only on higher education institutions but many of their employees as well.
As president of Thomas More College, a small faith-based college in Kentucky, I worry that the changes would take a grave toll on institutions like mine that are enrollment and tuition driven. They could also significantly limit opportunities for young people in our society to receive entry-level positions at our colleges and universities.
I understand the reasoning for the proposed changes and, in fact, I would love to be able to pay our employees more money. But this proposal is just too drastic in such a short period of time, and our institution simply can't afford it.
I received my start as a volunteer football coach for my alma mater, Mercyhurst University, after receiving my law degree. I chose to forgo a lucrative legal career to pursue my passion of making a difference in the lives of young men in their formative years. My $20,000 salary during this time came from academic advising and work in residence life. From this position, I moved into different roles in student life, academic advising, recruiting and fund-raising. Those positions led me to my present post of college president at a college very similar to my alma mater. Because of that first job as a coach -- albeit at a low salary -- I was able to launch my career in higher education.
Yet the proposed changes would nullify such opportunities for thousands of people just starting out by essentially removing entry-level positions that recent college graduates rely on. With beginning base salaries of $50,440, employers nationwide, including colleges and universities, would have to hire workers with previous experience and a greater knowledge of the position than a first-time job applicant. In addition to the removal of entry-level positions, midrange positions would need salary adjustments as well, so that employees at that career level are not making less than those previously considered to be entry level. Such salary adjustments across the board would significantly pressure the budgets of virtually every academic institution.
I know firsthand that one department will be greatly affected: the athletics department. Colleges like mine do not have athletics simply because we enjoy them; we have them because they drive enrollment and are therefore necessary for our survival. Despite public belief that coaches of intercollegiate athletic teams earn huge salaries, most coaches are modestly compensated for jobs that often include weekends and nights. Coaches know this going into the position -- they accept relatively low salaries because they have an immense passion for the game and desire to mold student-athletes. Their passion for the sport and for the growth of students allows athletic programs to survive and thrive. The proposed changes would result in tough decisions having to be made, including the potential cutting of small-roster sports and other administrative positions within the department.
Various colleges and universities have already begun looking at the potential impacts the FLSA rule changes could have specifically on them. The state university system of Florida has concluded that the proposal will affect 6,500 workers to the tune of $62 million in increased budget expenditures. Indiana University similarly has found that budget increases would be upward of $15 million annually. Recently, while speaking at a conference with a human resources administrator at a large research institution, I learned that university leaders there have forecast an annual budgetary increase of $19 million.
These numbers are substantially larger than ours: we project our budget would increase by $1.4 million each year. But, given that is more than a 12 percent annual increase, the relative impact on our small college would be much more severe. An increase of that magnitude could potentially have catastrophic effects on us and other small institutions nationwide.
The basic fact is that colleges, especially small, enrollment-based institutions, will not be able to absorb the extremely large additional costs associated with the current proposal. It is thus crucial that the federal government consider reasonableness and time in developing the final rule. A more modest salary adjustment makes much more sense if colleges are to avoid untenable budget pressures and, in some cases, even financial collapse. A proverb elucidates this concept, saying, "It is better to take many small steps in the right direction than to make a great leap forward only to stumble backward."
The proposals of the College and University Professional Association for Human Resources and 18 other higher education groups that called for an increase to either $29,172 or $30,004 are much more realistic and reasonable. We need to raise salaries incrementally and in a way that is financially manageable rather than saddle colleges with a hike so high that they are destined to fail.