You have /5 articles left.
Sign up for a free account or log in.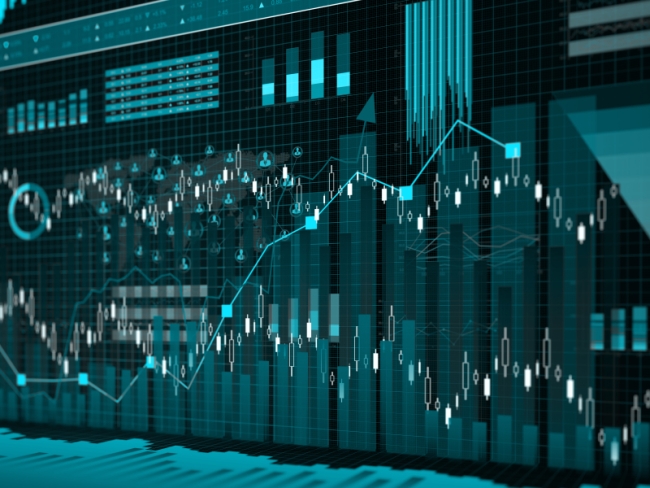 We need only two things to convince our communities, public officials, local employers and parents of students and prospective students about the value of a degree in the humanities: stories and data.
In the humanities, we have always used stories well. We can assemble lots of anecdotes about our graduates and how, now that they're gainfully employed, they use what they learned in our classes. Anecdotes are clearly not enough, however. We're definitely not winning the public relations contest about what aspects of public higher education are worth investing in. So how can we supplement our good stories with good data, while keeping the discussion firmly rooted in the humanities?
In an effort to share strategies and to get better at making the case for the value of humanities education, a group of about 40 humanities faculty members and administrators, local employers, and public humanities representatives in southern New England got together recently. We talked about what student success in the humanities looks like, how we could measure what it gives students and how we would know when we've helped students to achieve it.
The question of student success is on everyone's radar these days, and the discussion usually refers to retention and graduation rates. Our discussion in New England pointed a different way, however. We wanted to bring employers into the conversation to help them to understand what our students are learning and to help us to learn what they value in new employees. That is especially important for those of us who take issues of racial and economic diversity seriously. As Karen Cardozo, assistant professor of interdisciplinary studies at Massachusetts College of Liberal Arts, pointed out at the meeting, if we can show that humanities degrees have value in the workplace, we can assure working-class students, first-generation students and students of color that following a passion for history, philosophy, literature or music can lead to a good job, too.
Here's how our meeting went:
First, we assembled by tables, trying to making sure an employer and a public humanities representative were at each table. (Public humanities representatives include those who work at museums, state National Endowment for the Humanities affiliates, cultural councils and the like.) Employers from publishing, local government and local small businesses also participated. (We hope to involve some larger employers next time we meet.) We also mixed in representatives of two- and four-year colleges, as well as public and private institutions.
Each table considered one question at a time, and we then discussed our answers in the group as a whole. Here are the questions:
What can a humanities graduate do?
What (else) should a humanities graduate be able to do?
How can we make sure students graduate with this knowledge or these skills?
How can we measure or assess whether they can do what we say they can do?
It was great to have employers at each table, and we moved them around between groups for each question so the tables could get different perspectives. Some of the employers were already savvy about what a humanities education delivers; others weren't sure what exactly constitutes the humanities.
Together, we compiled a list of the skills that we think graduates have cultivated in their humanities education:
Critical thinking
Communications skills
Writing skills, with style
Organizational skills
Listening skills
Flexibility
Creativity
Cultural competencies, intercultural sensitivity and an understanding of cultural and historical context, including on global topics
Empathy/emotional intelligence
Qualitative analysis
People skills
Ethical reasoning
Intellectual curiosity
As part of our list, we also agreed that graduates should have the ability to:
Meet deadlines
Construct complex arguments
Provide attention to detail and nuance (close reading)
Ask the big questions about meaning, purpose, the human condition
Communicate in more than one language
Understand differences in genre (mode of communication)
Identify and communicate appropriate to each audience
Be comfortable dealing with gray areas
Think abstractly beyond an immediate case
Appreciate differences and conflicting perspectives
Identify problems as well as solving them
Read between the lines
Receive and respond to feedback
Then we asked what we think our graduates should be able to do but perhaps can't -- or not as a result of anything we've taught them, anyway. The employers were especially valuable here, highlighting the ability to:
Use new media, technologies and social media
Work with the aesthetics of communication, such as design
Perform a visual presentation and analysis
Identify, translate and apply skills from course work
Perform data analysis and quantitative research
Be comfortable with numbers
Work well in groups, as leader and as collaborator
Take risks
Identify processes and structures
Write and speak from a variety of rhetorical positions or voices
Support an argument
Identify an audience, research it and know how to address it
Know how to locate one's own values in relation to a task one has been asked to perform
Reflect
They also mentioned a need for better technological, project-management and conversational and interview skills.
We also discussed creating tables that would link the knowledge, skills and aptitudes of the first two questions to the kinds of work students might do after graduation, task by task. We've assigned that work to the participating employers.
To make sure that our students can graduate with the knowledge and skills we want to see, we know we would have to make some changes to the way our degrees are structured. Some of the changes we talked about at the meeting were:
Providing more faculty development to help professors be more explicit and intentional in language about the skills being taught
Creating a one-credit course on the relation of humanities to work and the professions
Using required courses (general education) and events (orientation) to introduce the need to connect courses and skills
Being intentional about double majoring, adding minors that enable students to pair professional training with humanities
Using successful alumni in programming
Integrating student employment with academics, through course work or portfolio reflection
Infusing reflective writing into courses
Encouraging community engagement with the curriculum
Providing avenues for student creativity to demonstrate higher-order skills
Taking on the idea of maker space—what are the humanities making?
Giving students self-assessment skills
Developing portfolios that include both work and reflection linking course work to other kinds of engagement, such as employment and student activities
Structured work shadowing opportunities
Creating local employer/faculty advisory groups to determine workforce needs and establish a common language
Building reflection, work, community engagement and shadowing into the credit structure
Capitalizing in four-year colleges and universities on work already being done at two-year institutions
The final task at our meeting was to come up with ways to measure whether we are doing what we say we are doing now, as well as if we pursue the changes we want to make. We developed the following list:
Alumni surveys, to determine short- and long-term impact of humanities education
Student surveys, at entry and exit, about how their ways of thinking have changed
Internship supervisor surveys
Determining whether local employers hire our graduates, why or why not, and whether those graduates have the needed knowledge and skills
Using capstone courses to assess ways students have been asked to combine humanities and work
Gathering information that can contribute to big data. Who else is collecting what we seek, and how can we combine their data with ours?
That was the most difficult assignment, and it's the shortest list that our group developed. That, of course, was not surprising. Assessment has always been challenging, as any regional accreditation team can tell you.
But we had started the afternoon asserting that we want the general public to support humanities education and to understand the value of what we do, and so we knew we must to find good ways to collect evidence. That'll be a topic in our next meeting.
We agreed that the next step, when we reconvene in May, will be for all of us to have made some progress on our own campuses toward both adding education in the new skills we think humanities students need and finding ways of measuring our success.
If you're working on humanities student success initiatives, what tactics are you trying? With whom are you working? Are you getting any traction in your institution or region?
Making the case for the humanities can start on the campus, but it ultimately has to convince funders, parents and employers, too. We're hoping to make southern New England the first Humanities Success Zone in the country -- where an employer with some job openings asks, "What kind of person would add some real value to our company beyond the specific skills we need for this job?" We want the answer that springs to mind to be: a humanities graduate.