You have /5 articles left.
Sign up for a free account or log in.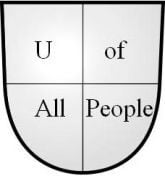 With few apologies to Wallace Stevens ("Thirteen Ways of Looking at a Blackbird")
I
Among twenty time-honored subjects,
The only moving thing in the humanities
Is the Communications major.
II
I was of three minds,
Like a student with a business major
And two minors in the humanities.
III
The humanities whirled in the economic downdrift.
It was a small part of the budget.
IV
A faculty member and a dean
Are one.
A faculty member and a dean of the humanities
Are bupkis.
V
I do not know which to fear more,
The shame of low enrollments
Or the cancellation of classes,
The humanities wheezing in 2016
Or the year after.
VI
Frozen budget lines filled the Excel sheet
With rectangular blanks.
The shadow of the humanities
Crossed it, to and fro.
The mood
Traced in the shadow
A perfectly decipherable cause.
VII
O well-heeled administrators of Harvard,
Why do you sit upon so much gold?
Do you not see how the humanities
Hobbles about the departments
Of the schools around you?
VIII
I sense heady speech from the STEM faculty
And mercantile rhythms from the business school,
But I know, too,
That the humanities are involved
In what I know.
IX
When the humanities flew out of sight,
It marked the end
Of one of many defeats.
X
At the sight of the humanities
Bathed in the light of an awards ceremony,
Even the boards of universities
Would exhale sharply.
XI
He passed through Yale
With an engineering major.
Once, a fear pierced him,
In that he mistook
The job prospects of his degree
For that of the humanities.
XII
The general election is coming.
The humanities must be going.
XIII
It was a dark day all year.
It was a recession
And it was going to grow worse.
The humanities sat
And read Plato's Republic.