You have /5 articles left.
Sign up for a free account or log in.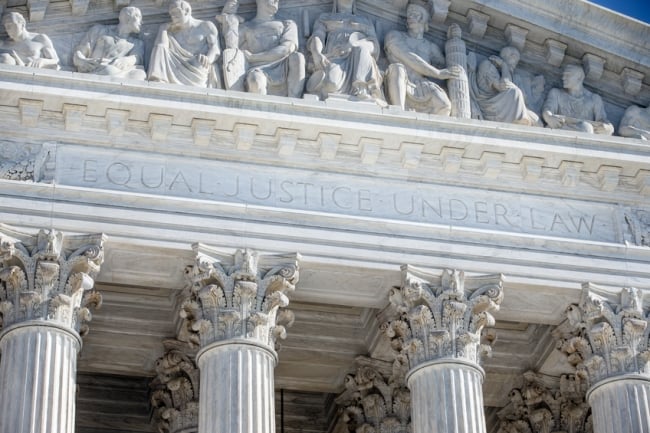 The U.S. Supreme Court ruling of 4 to 3 in Fisher v. University of Texas at Austin was a close call. For months, supporters of affirmative action in higher education were worried that a majority of the justices would find the University of Texas' race-conscious affirmative action plan unconstitutional. Opponents were worried about just the opposite. The court upheld affirmative action, as it has done in all the major college affirmative action cases since 1978. So why was it such a closely watched case?
Fisher comes at a moment in history defined by our first black president, as well as by discussions of whether race still matters in public life. It also arrives during a long shift in the debates over how best to address issues of equality of educational opportunity -- whether through the equity-focused policies of the civil rights era or the test- and achievement-focused policies of today.
In her majority opinion in the 2003 Grutter v. Bollinger case, former Supreme Court Justice Sandra Day O'Connor suggested that increasing access to higher education through affirmative action is justified by a commitment to a diverse democracy. But opposing camps in the affirmative action debate may have divergent interpretations about what a "diverse" democracy means. To improve the democratic dialogue about affirmative action, stakeholders in the policy process must understand the moral and political beliefs underpinning the terms of the debate.
Although I am a strong supporter of affirmative action, I believe the measured compromises coming out of major college affirmative action rulings over the past 40 years exemplify the strength of our democracy. The debate over affirmative action is an example of an enduring moral disagreement, one that is characterized by different interpretations and emphases of key democratic ideals and values such as equality, liberty and diversity.
After all, the court had previously decided that narrowly tailored affirmative action plans are acceptable ways for universities to create diversity, and in this case, the court agreed with the university that race is "a factor of a factor of a factor." And the preponderance of research evidence points toward affirmative action as fostering educational opportunities worth wanting as well as more racially and ethnically diverse educational institutions. But the disagreement about affirmative action has never been related to straightforward questions of evidence or what the law allows. If that were the case, then the 1978 Regents of the University of California v. Bakke decision affirming the constitutionality of using race-conscious affirmative action admissions decisions ought to have put out the fires of controversy.
We in America often overlook an important part of these debates: moral and political disagreements are essential parts of democracy. Ideally they stimulate meaningful dialogue across difference so that those with opposing views can -- at the very least -- understand and respect other reasonable perspectives, or even more productively, move toward what Martin Benjamin calls integrity-preserving compromises over contentious policy issues. That is something that the candidates for president would do well to remember.
In fact, all of us, whatever side we come down on in the affirmative action debate, should remember that disagreements are inevitable in a democracy. The key to a thriving democracy is citizens' ability to discuss those disagreements, to work to understand the values and beliefs that shape our differences. Democratic dialogue allows us to stand in others' shoes and see one another's humanity despite disagreement. Such dialogue is the heart of both education and democracy. Without it, the promise of democratic education and politics will remain unfulfilled.