You have /5 articles left.
Sign up for a free account or log in.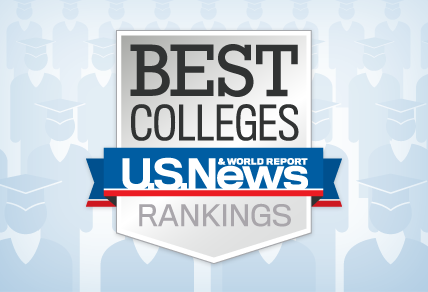 U.S. News & World Report, that heavyweight of the college rankings game, recently hosted a conference focused partially on diversity in higher education. I did an interview for the publication prior to the forum and spoke on a panel at the event.
I was happy to do it. As dean of one of the country's most diverse engineering schools, I am particularly invested in these issues. My panel focused on how to help women and underrepresented minority students succeed in STEM fields, and I'm grateful to U.S. News for leading the discussion.
But the publication, for all its noble intentions, could do more to follow through where it counts. Diversity is currently given no weight in the magazine's primary university and disciplinary rankings, and it's time for that to change. As U.S. News goes, so goes higher education.
Universities love to bemoan rankings, but we can't ignore them. Our public images are shaped in part by top 10 lists and glossy magazine features. At my university and others, we encourage prospective students to consider how well colleges fit their goals, yet we never hesitate to brag about our standings in the rankings.
Prospective freshmen, transfer students and graduate students examine them, of course, but so do parents, alumni, professors and members of the news media. At least one or two other organizations have tried to rank some universities along these lines. But U.S. News, perhaps the most influential among ranking entities, has not included diversity in its overall quality rankings, and it is missing an opportunity to use its powers for good.
Enhancing diversity is not about political correctness. Studies show diversity enriches students' experiences and is an indicator of quality. A 2013 report from Princeton University cited research on the benefits of diverse environments, such as greater civic engagement. A diverse environment is consistent with the core mission of a university.
U.S. News rankings at the undergraduate level consider factors such as faculty compensation, class sizes and even alumni giving rates. Graduate rankings look at research expenditures, GRE scores and faculty quality. Diversity is not given any weight, which implies that a top-tier education doesn't require it. If U.S. News and similar organizations started paying attention to diversity, universities would start paying attention, because -- rightly or wrongly -- these rankings drive behavior.
Almost a year ago, about 100 of my fellow engineering deans and I signed a letter pledging to enhance our commitments to diversity. Many of us signed because we believe diversity is important, enhances the quality of our programs, and is part of our educational missions.
Plenty of less-heralded colleges already boast racially diverse student bodies. Community colleges in particular are unsung heroes. Nearly two-thirds of California's community college students are members of minorities, while about half of Texas' and Florida's are.
One U.S. News list, which earns less attention than others, grades institutions only on diversity, and it looks very different from the publication's more famous rankings. Yet a separate diversity ranking is not sufficient. It must be part of the overall quality evaluation.
Some institutions might argue that the demographics that comprise their typical applicant pool would make this unfair. But diversity has many dimensions -- race, gender, nationality, sexual orientation, socioeconomic status and more. Adding diversity to rankings criteria is an essential component to showing how well we value inclusive excellence in higher education.
No region has any particular advantage with regard to gender diversity, for example, and that is just as important as ethnic diversity, particularly in STEM. Already existing ratings criteria are filled with biases that benefit colleges and universities regionally (such as Silicon Valley institutions having advantages with research expenditures and private colleges with resources having advantages over publics). Why should we have to bend over backward to level the playing field with respect to diversity? If diversity is a national imperative (and it is), colleges and universities should just have to adjust, or they can focus their efforts on more achievable non-diversity-related ratings criteria.
The diversity metrics currently used by U.S. News offer a helpful start. Instead of focusing on which universities enroll the most minority students, they examine how likely students are to encounter members of different racial or ethnic groups. What U.S. News might do next is create more comprehensive composite scores that consider female and minority enrollment, retention and graduation rates, or even faculty diversity.
There are many ways to approach the issue, and organizations that rank programs should develop criteria to ensure fairness. Whatever rubric is used, though, factoring diversity into rankings will establish an imperative: attract and retain students from diverse backgrounds or risk university reputations.
If universities wish to remain relevant -- if they want to be more than job mills for the next class of white-collar workers -- they need to tackle the problems facing the wider world. We have to acknowledge the value of diversity and stake our reputations on it.
Some institutions already do this. But if U.S. News and others that rank us change the equation, plenty of other universities will start paying attention as well.