You have /5 articles left.
Sign up for a free account or log in.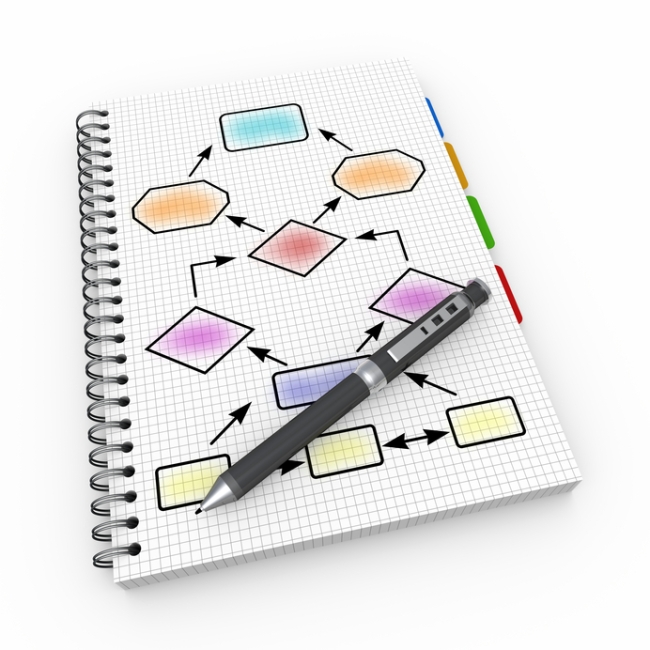 Even the most well-intentioned colleges and universities have a hard time figuring out where to start on the path to improving student success and completion. Financial incentives that keep students on track toward graduation have, in many cases, proven effective, but they often don't scale in an era of tight budgets. Emerging technologies promise transformation, but they can fall short in a world where financial or organizational challenges tend to stymie implementation.
As it turns out, the road to innovation is lined with real-world hurdles. Initiative fatigue abounds. And all too often, fiscal and organizational barriers can win the day when colleges and universities consider doing something new.
But what if colleges and universities flipped that model on its head? What if the most successful initiatives started with doing less, not more? Can colleges and universities drive outsize gains without spending any money or imposing new responsibilities on faculty and staff members?
Savvy colleges and universities are doing just that, by embracing basic engineering strategies like design thinking or process mapping. Process mapping, as the name suggests, entails mapping out an institutional process from start to finish. The goal is to understand processes from the perspective of the person encountering a product or service -- in the case of higher education, students. It requires institutional leaders to ask, "How does a student engage with our college or university when trying to do X?"
The exercise is inherently empathetic -- it demands that administrators and faculty members put themselves in students' shoes. And it guarantees, at the very least, greater self-awareness and knowledge of pain points and hurdles that students experience and that need to be removed.
Underlying this approach is a somewhat controversial premise: colleges and universities were not, historically, designed around the needs of students. Like those in charge of many organizations that evolve to meet new demands, well-meaning administrators and faculty members have put processes into place with an imperfect understanding of the user experience. Most campuses have unintentionally put the onus on the students to navigate the complexity of a college campus. When you start looking at problems from that perspective, design flaws leap out.
As consumers, we expect that retailers or service providers have designed the experience around the customer. We become frustrated when things are counterintuitive, bureaucratic, slow, difficult or painful. So why should we tolerate flawed processes that frustrate our students? If colleges and universities really want students to complete their degrees, why is it up to students to let the university know when they are ready to graduate? And why should the students then have to apply to graduate -- and often pay a fee?
Process mapping allows the university to identify and confront the roadblocks for students and then work to remove them, yet it also reveals where faculty members, advisers and administrators are encountering inefficiencies and unnecessary work.
In fact, some of my favorite examples of campus transformation began with process mapping.
Georgia State University has used process mapping to better understand how the university communicates with students, mapping out every email, letter and call that students receives from dozens of offices across campus from the time that students first apply through the end of their first semester. The results of the exercise -- showing an overwhelming stream of often repetitive, conflicting and uncoordinated messages -- inspired the university to better organize how it orients news students and how it explains the choices that they face.
Those insights, in turn, led to more substantive changes -- changes that helped them transform the institution into a national model for student success, eliminating race and income as a predictor of academic outcomes. For instance, university administrators saw how freshmen immediately upon enrolling were expected to make a choice between dozens and dozens of majors, an overwhelming and stressful experience with students too often feeling pressure to make ill-informed decisions. Instead, they paired down the initial choice into seven "metamajors," or broader-themed categories of study, to give students an opportunity to explore and discover during their first year of college. That small shift has led to a decline of more than 30 percent in the number of changes in major among students at Georgia State -- saving students both time and money in earning their degrees.
Georgia State's success inspired Michigan State University to bring together representatives from across the campus to map all the ways the university interacted with students from the time they were admitted to the end of the first semester. They discovered that each new student was being barraged with about 400 emails from admissions, financial aid, the registrar's office, student life, housing and residence life, academic advisers, the student accounts office, academic colleges, and more. The process mapping team found messages that were redundant, that could have been delivered in a different format or that could have been delayed so that other, more critical communications would get noticed.
The campus was overwhelming new students with noise during the time when they really needed clear and thoughtful guidance. That was especially problematic for first-generation and low-income students, who often lack external support in navigating university processes.
The team at Michigan State immediately started work on identifying ways to streamline, prioritize and redesign their interaction with students to be particularly sensitive to the needs of low-income and first-generation students. Financial aid communications now take priority for new students, while notices about extracurricular activities like intramural sports or clubs can wait until students arrive on the campus.
In the past, students who ended up on academic probation at the end of their first semester would receive four different emails from four different people. Now, Michigan State sends one email with clear information about how the student should seek academic advising help and get financial aid questions answered. Viewing the institution through the eyes of the students has allowed Michigan State to find new ways to help students who are at risk of going off track just out of the gates.
Most higher education institutions can benefit from a similar exercise. I have never found a campus that is too self-aware of how they impact their students, faculty members and administrators. Process mapping takes very little time and no additional financial outlay. The team at Michigan State, for example, was able to convene over the course of a day to map out the various communications students were receiving and, in the following weeks, agree upon which messages would be prioritized in the admissions-to-enrollment process.
Process mapping isn't limited to enrollment and admissions. Colleges and universities can also use process mapping to examine a wide variety of operational challenges, such as course scheduling bottlenecks, barriers to graduation or the delivery of nonacademic student support services. Process mapping can also help the university ensure that students from diverse backgrounds feel welcome and supported on the campus.
Change doesn't have to be complicated. The harder we make it to change, the less likely it is to happen. If you are asking yourself where to start working to improve student success, a simple exercise like process mapping is the right answer.