You have /5 articles left.
Sign up for a free account or log in.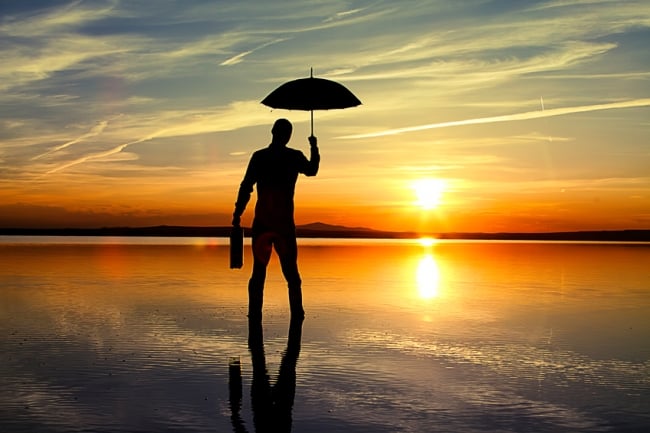 This past summer, members of the Organization of American Historians received an email titled "An easy way to protect yourself and your job." A targeted advertisement, the email offered OAH members the chance to join K-12 teachers and affiliates of other academic associations in applying for professional liability insurance at a discounted rate.
As a news article published by Inside Higher Ed described, this type of solicitation raises a number of important questions. Is such coverage necessary? Are policies like the ones advertised a good investment? Why do organizations like the OAH sponsor these plans?
Those are important questions, but as historians of insurance, risk, labor and capitalism, we believe we must also think critically about the risks that professional liability plans are designed to manage and the political dimensions associated with the sale of such policies. In particular, we have found that private liability coverage shifts the burden of managing risk from the institution to individuals. Moreover, the privatization of on-the-job protections can threaten collective organizing and shared governance in higher education.
The Problem of Precarity
The state of faculty members at colleges and universities is clearly precarious. At best, tenure-track positions offer the possibility of long-term job security, a reasonable teaching load and contracts that guarantee certain rights and benefits. For adjuncts, postdoctoral fellows and visiting professors, however, where the next paycheck will come from is an uncertainty that must be navigated on a term-to-term or year-to-year basis.
As temporary employees, faculty members have good reason to be afraid. Their jobs are insecure, they have access to limited resources and they cannot trust the institutions they work for to protect them. Nor can they trust their own students -- at least according to insurance marketing -- since each one is a potential legal adversary. Regardless of whether or not a hyperlitigious environment prevails in higher education, private insurance sold on an individual basis is a palliative to such concerns.
If faculty members do indeed face systematic liability problems, then these problems deserve a systematic response. Taking out insurance policies as individuals will not eradicate precarity in higher education. In fact, the expansion of privatized security mechanisms might even make such problems worse. Professional liability insurance implicitly asserts that individual instructors should be treated as isolated defendants in workplace matters.
The Politics of Private Insurance
We must assert a basic premise: all insurance is political. Insurance redistributes resources, dictates responsibility and creates and determines the collective bodies through which risk is managed. Americans have become accustomed to thinking about Social Security, Medicare and the Affordable Care Act as programs that have social impacts and are thus worthy of public discussion and debate. Private insurance should demand similar political attention.
Private insurance in the United States has always coexisted with other sources of security. These have included extended kinship networks, mutual aid organizations, fraternal societies, unions and, more recently, federal and state governments. While private insurance can work in partnership with those institutions, insurance companies' pursuit of profit means that the issuers of private policies have different motives than those of more representative, noncommercial security providers.
Many Americans imagine insurance as a highly technical industry that deals rationally with objective facts and statistical data. When it comes to marketing, however, insurers regularly appeal to our subjective selves. They invoke fear and depict the world as uncertain and unsafe. For the past half century, insurance companies in America have sold their product as a means to self-sufficiency and independence, and an option that responsible individuals choose in order to demonstrate foresight.
In that context, it should come as no surprise that the uninsured and those covered by public security programs are depicted as dependent and irresponsible. Those who are capable of purchasing private insurance are seen as deserving of security, while those who cannot afford such luxuries (those most in need of security) are not.
Advertisements like the one in question sell an easy route to "peace of mind." But they also sell a vision of a prudent self who takes control of an uncertain environment by capably managing her own risks. The individualization of risk -- the notion that we are each responsible for ourselves and not to each other -- is a central tenet of neoliberal cost-cutting. In respect to preserving academic freedom, shared governance and the right to collective organization, academics have understandably resisted policies that would isolate them as employees. Private liability insurance that encourages educators to go it alone should be viewed with like-minded suspicion.
Marketing Matters
Our point here is not to accuse the OAH and other professional academic associations that offer members similar plans of perpetrating a scam. But questions of intention and transparency should accompany any solicitation that bears what appears to be the tacit endorsement of a private, commercial product.
The OAH, in numerous other forums, has rightfully endeavored to facilitate discussions among faculty members, graduate students and adjuncts concerning what can be done to better the situation of historians who are the most vulnerable workers. Participants in those conversations have emphasized the role that self-governance can play, whether through unions or other means, in allowing faculty members to determine what protections and rights they need and deserve.
Whether or not the OAH is heartened by the recent National Labor Relations Board ruling that graduate students are indeed workers, and therefore allowed to organize and engage in collective bargaining, is unclear. No email was sent to members articulating this one way or the other. That is in line with the OAH's general stance that it is an association dedicated to professionalization, access to resources and advocacy for history as a discipline and field of inquiry. If OAH members want to take this stance they can vote to do so as a body, or issue such a statement on the level of committee.
But that is the very point about which we hope to raise critical awareness. Personal liability insurance is political, even if it comes in a commercial guise. It conditions educators to identify risk as something that needs to be managed individually. It encourages employees, consonant with other trends, to accept that "employment at will" means they cannot rely on colleges and universities to stand by them in circumstances where they are held liable for performing their jobs.
Finally, there is something ironic about an association like the OAH sponsoring insurance for supplemental purchase, as a service to be potentially rendered, in order to contend with problems that stem from the increased tendency of students to view their education as coming with consumer rights. One of the instances that Forrest T. Jones and Company, the policy provider, cites as an example of a paid-out claim involves a civil suit that a student brought against a professor after being placed on academic probation, resulting in the student's dismissal. All parties involved might have been better served by an arrangement where such disputes are governed first and foremost by review boards comprised of students, faculty members, administrators and other stakeholders. If contractualism must prevail, let it be on the level of arbitration clauses that operate as preconditions of enrollment and employment. Let both plaintiffs and defendants be responsible to their peers.
Better Paths to Security
All instructors should feel entitled to seek out protections from the institutions that employ them, and, in the language of the advertisement in question, aim to obtain a "relaxed" state of mind. But we would certainly advocate for a path to security that travels through collective measures like unions and other efforts to achieve shared governance. Even in the absence of union representation, employers should take the lead in managing liability, if for no other reason than to ensure that their instructors do not sacrifice critical teaching practices out of fear of being sued. Asking individual faculty members to go it alone, and to assess their own professional liability on a case-by-case basis, is at best a Band-Aid to the current state of precarity. No educator should have to purchase from a private company protections that they should be guaranteed through employment.