You have /5 articles left.
Sign up for a free account or log in.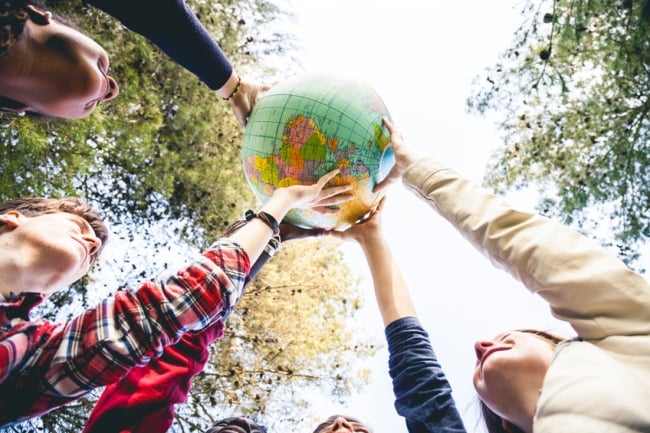 Imagine a world in which clean energy is cheaper than coal, safe drinking water is accessible and affordable to everyone on the planet, and no child goes to bed hungry. Imagine a world where we have vaccines for AIDS, TB and malaria, and effective treatments for cancer and Alzheimer's. Imagine a society where everyone has anytime, anywhere access to the highest-quality learning opportunities. Imagine a future in which astronauts venture out into the solar system, not just to visit but to stay.
These and other similarly ambitious goals are within reach -- particularly if we inspire and empower the next generation of scientists, engineers, entrepreneurs and civic leaders to imagine and embrace them. Today's change makers have access to knowledge and resources that would have been unimaginable 20 to 30 years ago, such as access to virtually unlimited computing resources and the ability to use online platforms to crowdsource funding and expertise from around the world. How can our educational institutions offer the learning opportunities that will inspire these change makers?
A few months ago, the National Science Foundation issued a call for research and development proposals to do just that. The White House is also encouraging colleges and universities to help students understand and engage with important problems. For example, in 2015, over 120 engineering schools made a commitment to President Obama to increase to 20,000 the number of undergraduate students that participate in the National Academy of Engineering's Grand Challenge Scholars Program. This program allows students to organize their research, service learning, international experiences and entrepreneurial activities in pursuit of one of the grand challenges identified by the National Academy of Engineering, such as securing cyberspace or advancing personalized learning.
One of the scholars that President Obama met with was Michaela Rikard, a biomedical engineering student at North Carolina State University. She's interested in developing new medical therapies that are personalized, affordable and readily available worldwide. She's already conducted research to use nanotechnology to detect and treat cancer, and has worked with the military to help soldiers suffering from amputation complications.
This interest in Grand Challenges is not limited to the STEM disciplines. The American Academy of Social Work and Social Welfare has identified 12 Grand Challenges for Social Work to address major societal challenges such as ending homelessness and family violence.
Given the growing interest among colleges and universities in addressing real-world problems, the time is right to identify the elements of an all-hands-on-deck effort to motivate, prepare and empower young people to tackle the grand challenges of the 21st century, at home and abroad. For example:
Colleges and universities could provide students with more opportunities for course work and experiential learning that is focused on problems, drawing on the insights from multiple disciplines. This fall, Stanford University is offering a Hacking for Diplomacy course that allows students to work on global problems such as the Syrian refugee crisis, countering violent extremism and fighting illegal fishing. Many other universities are interested in replicating this course and a similar course called Hacking for Defense. Government agencies can support these efforts by providing funding and identifying important problems.
Colleges and universities could target some of their federal work-study funds to allow students to work on real-world problems that they and their institutions care about. Students could be challenged to write their own job description and find a company or nonprofit organization that would be interested in hosting them.
Researchers and practitioners could collaborate on the design and dissemination of online courses and open educational resources that are problem focused and help students develop and hone some of the skills they will need to be effective change makers in the public or private sectors. For example, the World Bank has created a set of online short courses that help learners understand a particular problem (for example, understanding the impact of climate change in developing countries) or a problem-solving methodology (using public-private partnerships to finance infrastructure or involving citizens in the formulation of public policy).
Foundations and philanthropists could provide scholarships so that these opportunities are available to low-income students and underrepresented minorities.
The Office of Science and Technology Policy would like to hear from you about what your institution is doing to inspire and empower the next generation of change makers. What new actions is it taking to encourage college and university students to solve important real-world problems? What other actions should the public and private sectors take to prepare future change makers? Please share your views at [email protected].