You have /5 articles left.
Sign up for a free account or log in.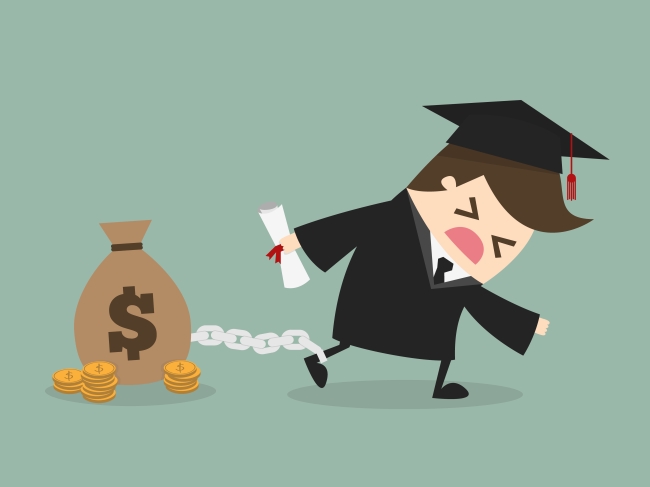 Time for a reset in our thinking about higher education.
The Georgetown University Center for Education and the Workforce recently released a study that estimates the potential impact of Hillary Clinton's proposal to eliminate public college tuition for all in-state students whose families make less than $125,000 per year. The center concluded that impact would be an increase in enrollment at public institutions of between 9 and 22 percent, with a "best guess" estimate of 16 percent. Three-quarters of the enrollment growth would come from attracting new students into higher education. And that's the point of her proposal: to attract marginalized students into higher education.
Unfortunately, much of the commentary around the center's estimates has focused on the potential impact on private colleges and universities. These institutions could face declines in enrollment that would account for the remaining quarter of the increase in public college enrollments. Such concerns would be fully warranted if all private colleges and universities had on-time graduation rates as high as the 91 percent at Davidson College or Georgetown University. But they don't.
The on-time graduation rate for half the nation's four-year private nonprofit colleges and universities is below 39 percent. For a quarter of all private nonprofit institutions, the on-time graduation is below 22 percent. At four-year for-profit colleges, the median on-time graduation rate is 14 percent. Even more alarming, nearly a third of four-year for-profits graduated no students on time.
But it isn't just on-time graduation rates that need to be considered when judging the promise of a free public college option. It is our nation's addiction to debt to finance higher education.
For the last seven years, President Obama, former U.S. Secretary of Education Arne Duncan and current U.S. Secretary of Education John King have worked to help students manage their college debt by providing opportunities to repay it by working in local, state or national nonprofit organizations. They also have introduced more generous income-based repayment plans. And these opportunities are paying off -- both for the students and for our economy. Recently, we learned that nearly 432,000 student loan borrowers registered their work with employers that qualify them for Public Service Loan Forgiveness and a quarter of borrowers were repaying their loans through the William D. Ford Direct Loan Program, using one of several income-based repayment plans.
While loan repayment programs, whether income-based or through public service, have relieved the strain and burden on thousands of individual borrowers, together they are not enough to reduce the impact of $1.26 trillion in outstanding federal student loans on the U.S. economy. The latest research studies confirm that student loans negatively impact home and auto purchases as well as small businesses and family formation.
In retrospect, we have all contributed to the growth in student loans. From the 1860s to the present day, if we look at the history of federal support to higher education, our nation's leaders recognized that increasing the educational attainment of citizens was good and necessary for the country's future. When direct federal support to students was introduced with the GI Bill in the 1940s, it fueled a sustained era of national prosperity that only a prolonged and unproductive war brought to an end.
Through the 1970s, students from a low- or moderate-income family could afford to go to a public college and take on no debt. These institutions were affordable because taxpayers supported low tuition -- including tuition-free community colleges in many states -- and need-based grants like Pell Grants and State Student Incentive Grants. The combination of an increasingly educated workforce, with little debt to hold us back, fueled economic prosperity.
An obscure law rooted in President Reagan's government reform efforts -- the Federal Credit Reform Act of 1990 -- addicted us to paying for higher education primarily through debt. Students and families increasingly took out loans to pay for a college education. Under FCRA, the lifetime costs of federal loans -- not just student loans -- are recognized and paid for in the year in which the loan is made. The lifetime cost of federal student loans are measured by discounting the expected future cash flows associated with the loan to a present value at the date the loan is disbursed. From a federal budgeting perspective, the FCRA made it cheaper to make loans to students than give them grants.
Today, students who graduate without any college debt still reap great economic benefit from a higher education, but they are a shrinking share of graduates. Today, nearly three-quarters of students graduating from four-year private nonprofit colleges have borrowed for their undergraduate education. Nearly 90 percent at four-year private for-profit institutions have borrowed.
The students who graduate without debt get all the rewards of pursuing a higher education with none of the risks associated with the debt or making bad choices, like being lured into college by predatory for-profit providers or enrolling in academic fields that lack substantial economic returns.
For everyone else, it is an enormous gamble. For those with debt and no degree, the prospects are the worst. Those who drop out receive none of the rewards of pursuing a college education while they took on all of the risks from being out of the labor market and taking on student loans. For those with large amounts of debt who successfully completed a degree program, it largely is a question of the quality of the credential and the field of study. If they attended a first-rate institution and received a degree in a high-demand field, they'll do well. For everyone else, it depends.
And that's the problem. It depends on decisions about where to go to college and what to study that an 18-year-old -- or 32-year-old -- makes with no ability to predict the future and, despite the best efforts of the Obama administration to develop and publish data on labor market outcomes, less than perfect information.
But the nation and every state benefit from the cumulative impact of higher levels of educational attainment. Even those who don't go on to higher education benefit from increases in productivity and gains in earnings because of those who do.
So, if we must talk about making America stronger together -- or greater again, depending on your political persuasion -- we must make higher education free again. When running for the Democratic nomination, Senator Bernie Sanders proposed "College for All" -- the name Carmel Martin and I used when we released our plan for debt-free higher education in February 2015. Senator Sanders's bold proposal encouraged former Secretary of State Hillary Clinton to propose eliminating tuition for students from working families who attend public colleges in their home state, assuring continued support to students from low- and moderate-income families through Pell Grants and other programs, and creating a much-needed new college compact -- something I and my colleagues at the Center for American Progress proposed -- to increase accountability and improve our nation's return on investment resulting from higher education. Private colleges will need to make adjustments if they want to stay competitive, but that's just the cost of making our higher education system work for everyone.
As a society, we pay for what we value. So, do we want to be known as a society that values war more than peace, prison more than education? It's time to step up and restore America's promise of a free public higher education opportunity for the current and future generations of the greatest country on earth.