You have /5 articles left.
Sign up for a free account or log in.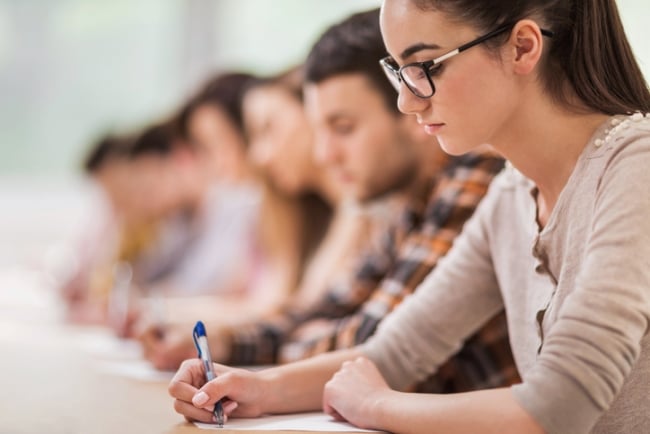 Perhaps the greatest challenge to academe in the current political environment is the ascendancy of a "post-truth," "alternative fact," "fake news" culture, in which claims are detached from evidence and words do not necessarily bear any relation to reality. In the culture of post-truth, social institutions formerly seen as mainstays of objective information -- the judiciary, news media and, not least, the university -- are widely regarded with skepticism, if not hostility, and their adherence to fact-based argument dismissed as elitism. Indeed, the very concept of a fact may have already become a casualty of the post-truth era.
"There's no such thing, unfortunately, anymore as facts," Trump supporter Scottie Nell Hughes declared on Diane Rehm's NPR show in December. "And so Mr. Trump's tweets amongst a certain crowd," Hughes continued, "…are truth." Hughes was widely reviled for her assertion, but she appears to have correctly assessed the temperature of the times.
How should those of us in academe respond? How do we prepare our students to respond?
I offer here a modest suggestion: support your local first-year writing program.
For much of its history, the first-year writing class has been an arena for teaching values and virtues like honesty, accountability, fair-mindedness and intellectual courage that serve as the foundations, indeed, the essence of academic argument. Moreover, the first-year writing class promotes those values in thousands of institutions across the nation, serving tens of thousands of students each semester by introducing them to principles of ethical argumentation. In so doing, the first-year writing class offers a robust defense against the post-truth culture and provides a model for constructive, fact-based public discourse.
Consider, for example, the teaching of argument in the first-year writing class. While by no means uniform in their approaches, first-year writing courses commonly teach argument as a social practice, a discursive relationship between reader and writer. For that relationship to thrive -- or to borrow Aristotle's term, to flourish -- readers and writers must be confident in making certain assumptions about one another.
The first of these is mutual honesty. Readers must be confident that claims made by the writer are not intended to deceive or manipulate; you will not read much further in this essay if you conclude I am lying to you. The author, in turn, writes in the expectation, or at least the hope, that readers will not willfully distort the writer's message but will offer a fair hearing of the argument.
Reader and writer may be skeptical of one another's claims, and they may disagree vehemently about given policies. Yet if each enters the argument trusting in the basic honesty of the other, there is the possibility of dialogue between them. In the first year-writing class, accordingly, students are taught that successful arguments begin with relationships of trust grounded in expectations of honest exchange.
The honesty of claims, however, takes us only so far. Students in the first-year writing class learn that assertions made in an academic argument are but one part of a pairing, the first line of a couplet. When writers make an assertion, first-year writing students are told, they must supply evidence to support that claim. They must be accountable for the things they say and the language they use in saying it. "Accountability," the philosopher Margaret Urban Walker has written, "means a presumption that someone can be called to answer, to stand before others for an examination of and judgment upon his or her behavior." When students in the first-year writing course are taught to provide evidence appropriate to their claims, they are learning they will be called upon to answer, to stand before others, to provide the proofs by which their claims may be judged. They are learning something of the commitments that accountable writers make to their readers and themselves.
Nor do such commitments end with providing evidence. While the culture of post-truth seeks to quash competing truths, students in the first-year writing class learn that successful arguments include a healthy consideration of other views. To be credible in an academic argument, students learn in first-year writing courses, writers must attend to evidence and opinions that contradict their own.
What's more, they must do so equitably, generously and fearlessly -- always willing to be one of those, like Socrates in Plato's Gorgias, "quite as ready to be refuted as to refute." To acknowledge the views of other people in an essay -- the practice first-year writing teachers typically call the counterargument -- is more than simply a convention. Rather, it is the rhetorical expression of the virtues of fair-mindedness, respectfulness and intellectual courage -- the qualities so conspicuously absent in the culture of post-truth.
Finally, argument in the first-year writing class teaches practices of intellectual humility. Many people have noted how academics represent argument in the language of conflict and war. We attack others' ideas. We gain and lose territory. We are victorious, or we are decisively defeated. This is the language of intellectual domination.
But argument can equally be understood as a practice of radical humility, in the sense that to argue is to submit ourselves to the judgment of others, offering up our ideas for scrutiny, criticism and rejection. Moreover, while argument in the first-year writing class is frequently taught as the practice of persuasion, it is just as often represented as a process of inquiry, exploration and the reconciliation of diverse views. Understood this way, argument functions not as a truncheon for dominating others but rather as an invitation to collaborate, to reason together and, perhaps, to find and inhabit common ground.
If the next four years of the current administration are anything like the first months -- and the president has provided no reason to think otherwise -- we can look forward to a rising tide of alternative facts. As those in the academic community -- including college presidents, provosts, trustees and deans -- consider how best to meet such challenges, one site that may stand as a model of principled resistance is the first-year writing class, where post-truth finds no purchase and the commitment to fact-based discourse is unwavering.