You have /5 articles left.
Sign up for a free account or log in.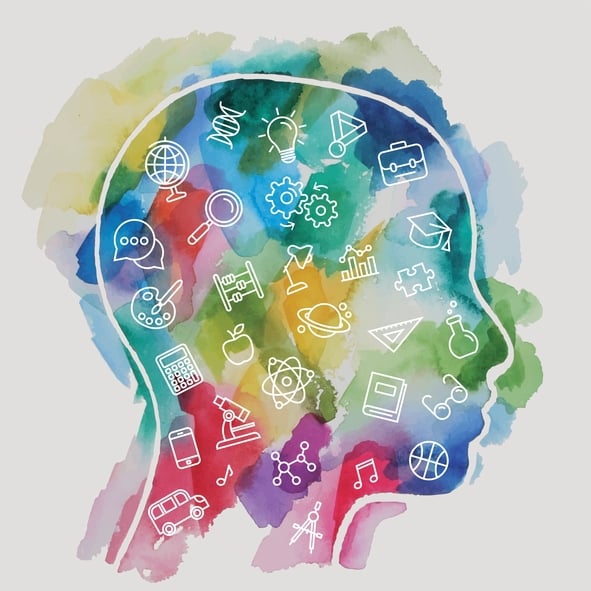 As I begin my first full semester as president of Pace University after serving for 10 years as president of Oberlin College, I find myself looking to the past and the things I've learned. I can't help but reflect on the extraordinary changes I've witnessed in American higher education along the way.
This past decade has been one of transformation for our nation and our colleges and universities. Barack Obama was twice elected president of the United States. We experienced the Great Recession -- the worst economic downturn since the Depression. Income inequality has grown from a significant problem to a polarizing divide, with ripples felt in every corner of our society. The internet has become the newswire of the world and the center of our economic might, as well as a battlefield where terror is waged and democracy is tested.
Same-sex marriage has moved from limited recognition in a few states to the boldly embraced law of the land. Rather than evolving into a postracial society, we've realized we have a long, long way to go. And after a bare-knuckle election that splintered families and friendships, Donald Trump was elected president of our not so United States. In the words of the Grateful Dead, "What a long, strange trip it's been."
American higher education has also been on a journey. There have been many changes and challenges during my time as a college president. But one important thing hasn't changed: the value of a college education and its ability to transform students' lives.
That life-shaping power sometimes gets overlooked in the shifting landscape of higher education. Colleges and universities are facing an array of economic, demographic and sociopolitical challenges. Among the most significant is the public's changing perception of the purpose and value of a college education. The short version: many Americans think a college degree should be a ticket to a specific job -- the cheaper the ticket, the better.
Campus climate issues have also changed dramatically since 2007. While many small residential colleges exist in a kind of bubble, many of those climate issues mirror what is happening in our society. Race is one example. The realization of a postracial society has not been achieved, and the nation has seen race become a much more contentious issue. The killings of unarmed black men by police officers spawned the Black Lives Matter movement and fueled student activism on campuses across the country. The hatred and bigotry displayed in Charlottesville, Va., undoubtedly will spark difficult conversations and more this fall.
Ensuring free speech is another campus issue that has grown more challenging over the past decade. In the classrooms and on campuses, getting students to discuss difficult issues freely and respectfully remains a challenge.
Of course, no reference to free speech is complete without also acknowledging the mechanism by which it is exercised. Social media and technology have been a decidedly mixed blessing in promoting civil discourse. Read the comments section on just about any news story having to do with one of America's top liberal arts schools, and you'll find no shortage of trolls and vitriolic anti-intellectualism.
Yet one thing hasn't changed: the value of a liberal arts education. I received an outstanding liberal arts education as an undergraduate, and it continues to shape my career and my life. I firmly believe liberal education is the best preparation a young person can have for the job market and a rewarding, meaningful life as a citizen of our democracy.
Continuing the Great Conversation
Today, however, liberal education finds itself under fire more often than in the past. The primary reason for this -- to borrow a phrase from the movie Cool Hand Luke -- is a failure to communicate. Many colleges and universities that embrace liberal education suffer from a certain degree of self-satisfaction. We know our graduates do well in their lives and careers. We celebrate that within our own communities. But as a group we don't do an effective job of communicating that success to the broader public. We need to better explain what liberal education is. We need to better articulate what we do -- and why it is so important for our country and the world.
That said, the value of liberal arts education can be hard to convey because it can't be boiled down to a simple sound bite or an eye-popping starting salary. The mission of most liberal arts colleges is to educate the whole person rather than training graduates to succeed at specific jobs. Robert Maynard Hutchins, the great American educator who studied at Oberlin College and Yale University and served for decades as president of the University of Chicago, wrote in a famous essay on education titled "The Great Conversation" that the aim of liberal education is human excellence both private and public -- meaning excellence as a person and as a member of society.
Liberal education does that by teaching students to become lifelong learners who are their own best teachers. It enables them to take intellectual risks and to think laterally -- to understand how the humanities, the arts and the sciences inform, enrich and affect one another. By connecting diverse ideas and themes across the academic disciplines, liberal arts students learn to better reason and analyze, and express their creativity and their ideas.
College should do more than get you one job. It should prepare you to succeed in multiple careers. Studies show that current college graduates will likely change careers a dozen times in their lives -- and do so before turning 40. If all they learned in college was how to do one thing well, navigating those changes is going to be tough.
Successful careers and financial gain are just part of the value of a liberal arts education. Its true worth is measured not in dollars but in meaningful lives well lived. Through the years, the breadth, depth, flexibility and rigor of American liberal arts education has enriched countless lives in myriad ways. It has also produced many leaders in virtually every field of human endeavor. Other countries are now embracing the liberal arts in a bid to create employees who are not rigid technocrats but more flexible and innovative thinkers.
Given the global leadership of American higher education, and the global economy's demands for flexible, adaptable employees, undergraduate liberal education is more than relevant. It remains one of our country's great assets.
Is it for everyone? Of course not. But for those who pursue liberal arts education, it can be life transforming.
I see this life-transforming potential across all types of colleges and universities. Some people might consider Pace University an unusual next step for someone who spent a decade as president of a small, semi-rural school in a Midwestern state. Yet while Oberlin and Pace are vastly different institutions, they hold equally impressive records and embrace certain common values and concentrations of study -- and both provide an important liberal arts education.
Despite its modest size, Oberlin College has never had difficulty distinguishing itself from much larger, more recognizable metropolitan peers. It was established nearly 200 years ago with an abolitionist philosophy that challenged the conventional thinking of the time. It would become the oldest coed liberal arts college in the nation and the first to admit students of all races. It would see its first African-American graduate become the first black lawyer admitted to the bar in the state of New York and play an integral role in the early years of Howard University.
Oberlin continues to embrace a progressive legacy. Its campus community is known for its diversity and inclusion, its advocacy of LGBTQ issues, and its social and political activism. In addition, the college has distinguished itself for a commitment to arts and culture through the extremely selective Oberlin Conservatory of Music. It was also an early proponent of study in sustainability and effective environmental stewardship.
With a total enrollment of 13,000 students across three campuses, Pace is significantly larger than Oberlin. Its students hail from all 50 states and 109 countries around the world. Two-thirds study at the university's flagship location, a textbook metropolitan center in lower Manhattan, while the rest opt for its Pleasantville and White Plains campuses in Westchester County to the north.
Long regarded as a commuter accounting school, the university now offers over 100 majors and degree programs and encompasses six schools, including a law school consistently ranked third in the nation for its environmental law program, plus ultracompetitive undergraduate and graduate performing arts programs.
Despite their differences, diversity and gender equality are hallmarks of student populations at both Oberlin and Pace. Pace, like Oberlin, was ahead of its time and admitted women and minorities from the beginning, in 1906. Today, nearly two-thirds of students are women and more than half self-identify as a minority. Unlike at Oberlin, many Pace students are the first in their families to go to college. And while income is just one outcome by which to measure the value of a college education, a study by the Equality of Opportunity Project ranks Pace first in New York -- and second in the nation -- for economic mobility based on students who enter college at the bottom fifth of income distribution and end up in the top fifth.
That's just another example of the life-transforming potential of the liberal arts. I am inspired and energized by the changes I have witnessed in American higher education over the past 10 years. As I look to the future as president of Pace University, I am excited by the promise and possibility of things to come and the impact the university will have on the lives of current and future generations of students.
The past decade is proof that higher education is more relevant and essential to our modern world than ever before -- and the value of a college degree has never been greater than it is today. Providing access to such an education for any student who wishes to pursue it strikes me as a goal that any great nation should and must embrace.