You have /5 articles left.
Sign up for a free account or log in.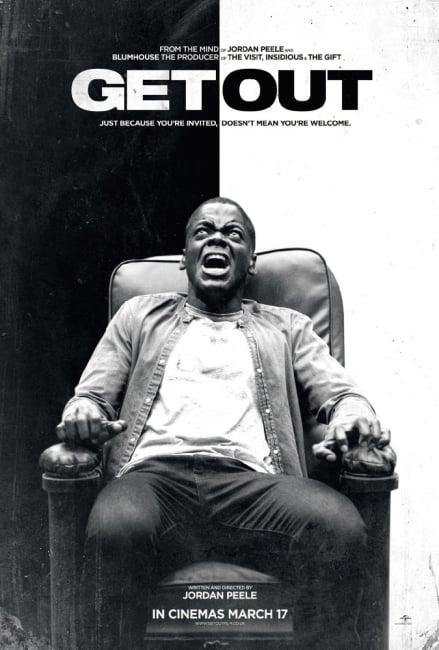 National signing day, one of college football's most exciting events, is rapidly approaching. Tomorrow many of the nation's most talented high school football players will announce where they plan to play collegiate football and pursue their undergraduate studies.
Many of these young men will hold press conferences in their high school gyms to announce their choice and sign contracts affirming their commitments. Other recruits will opt instead to release professionally produced videos to reveal their college choice. The day will culminate with college administrators, coaches and fans gathering to celebrate the harvest of athletic talent they have reaped. For college football fans, national signing day is a national holiday.
By now, a significant portion of America will have seen Jordan Peele's Oscar-nominated film Get Out. It is after all, a suitably hip way for viewers to digest the experience of black people in America. Those same people who watched Peele's film present an unflinching narrative of the ruthless exploitation of black bodies should be mindful of such themes during national signing day. They should consider the optics: young men of superior athleticism, a disproportionate number of whom are black and poor, will be treated like royalty by colleges and universities. But were it not for their athletic talent, they would be invisible to those same institutions.
This first-class treatment of such young men is dispensed because their physical labor secures winning records for collegiate athletic programs, provides million-dollar salaries for their future coaches and supports the billion-dollar industry that benefits athletic departments, college administrators, alumni donors and many other university elites. In many instances, these amateur athletes will do that while being significantly underrepresented in the student body's overall racial makeup. They will be perceived as athletes on the campus rather than students. It will be, sadly, a university's ownership of their body that ensures these young men access to the institution, not their intellectual potential.
Research by Shaun Harper, a professor at the University of Southern California, illuminates the harsh reality that black college football players, in particular, have consistently earned college degrees at lower rates than the overwhelming majority of their peers, athletes and nonathletes alike. After retiring, Walter Byers, the founding executive director of the National Collegiate Athletic Association, famously criticized what he called a neo-plantation mentality that exists within many high-level college athletic programs. Such a mentality ultimately maintains a structure where the bulk of the financial gains go to the administrators and coaches, leaving next to nothing for the actual athletes.
In Get Out, Peele offers a brilliant challenge to the use of black bodies -- one that should also be applied to the college sports system. To recap, the film tells the story of Chris, a young black man whose white girlfriend, Rose, plots to have him kidnapped as part of a larger scheme that involves transplanting the brains of elderly white people into young black bodies so that they can experience a vitality that they presume only comes from such bodies. The parallels to college football are unmistakable: it is a system where wealthy and predominantly white coaches are in constant pursuit of young, talented and athletic bodies for their respective programs. Upon attaining that talent, the larger college community will then live vicariously through the toil of those athletes -- the sacrificial lambs of the religion of college football.
In one of the final scenes of the film, Rose, the antagonist, sits eerily in front of her laptop searching the web for future victims using the search phrase "top NCAA prospects." As a black man and former college athlete, the scene had me uncomfortably shifting in my seat. It served as a vivid reminder of the far too many college athletic programs that resemble "the sunken place," a place referred to in the film where a victim's voice is silenced and their consciousness held captive while their bodies are used to benefit others. Former Ohio State University football player Cardale Jones's experience in 2015 highlighted this reality in a very public way. After Jones tweeted a simple question relating to the national conversation about police brutality, he was swiftly told to shut up and focus on winning Ohio State fans another football championship.
Watching the film in a theater, the collective hope of the audience for Chris to escape his plight was palpable. He outstrategized his captors and eventually saved his own life. How can life imitate art within the world of college football so that college football players are more than just bodies for hire?
Perhaps we can start by paying attention to the track record of coaches. While there is no perfect predictor, these three statistics offer suggestions for how a coach has fared as a leader of the field.
Transfer rates. This information is a simple Google search away and a reliable data point for determining the general experience of football players at a given institution. If the program has had a consistent stream of early departures, it may indicate that the promises made in the recruitment process do not match up to the real experience, and it is likely a sunken place.
Graduation rates. This is another reliable predictor of whether bodies are prioritized over minds. It gives insight into how much of a student a football player or other athlete is allowed and encouraged to be.
Course and major clustering rates. A number of football programs make publicly available the academic majors of their football players and student athletes. And it is far too often the case that college athletes are pressured into only pursuing specific classes or academic majors that are perceived as providing the least amount of distraction and resistance to their athletic identity. Recruits will do themselves a favor by scanning the rosters to see how much academic diversity actually exists. Can they pursue a major that they are truly interested in rather than one that will simply keep them eligible? As they look over the roster, if it appears that many of the football players are pursuing the same major, it may, in fact, be a sunken place.
The parallels between Get Out and the college football recruiting process serve as warnings to young black football players in the process of choosing a college or university. They should understand that they are entering into a system where people who look like them will be disproportionately overrepresented on the field and severely underrepresented on the academic sidelines. As it stands, just over 10 percent of college head football coaches are black, while on average 57 percent of college football players are black. Acknowledging this reality -- and that college football has historically created a minefield for black men -- might save them from making the wrong decision, namely missing out on a genuine college education.
Though rarer, there are institutions with collegiate athletics programs that are focused on creating a learning environment where the whole person can be developed. Potential college athletes would do well to narrow their choices to only include those institutions.
Over all, if university administrators and faculty members were aware of the inner workings of their respective institutions' college sports programs, many of the current problems would not persist. Increased transparency and accounting of how student athletes are faring outside competition can help faculty and administrators determine if their athletic programs' mission and values are in alignment with the overall institution's.
College sport fans as well can see the message of Get Out as an opportunity to create change. If they really care, they can demand just treatment of student athletes or refuse to buy tickets or merchandise until that changes. Better yet, they could look at national signing day for what it is in many instances: a harvesting of young black bodies for the benefit of others.
The exploitation of Chris and the film's other black characters in Get Out is a narrative device designed to frighten and horrify. But the harnessing of the black body is an everyday reality in revenue-generating college athletics.