You have /5 articles left.
Sign up for a free account or log in.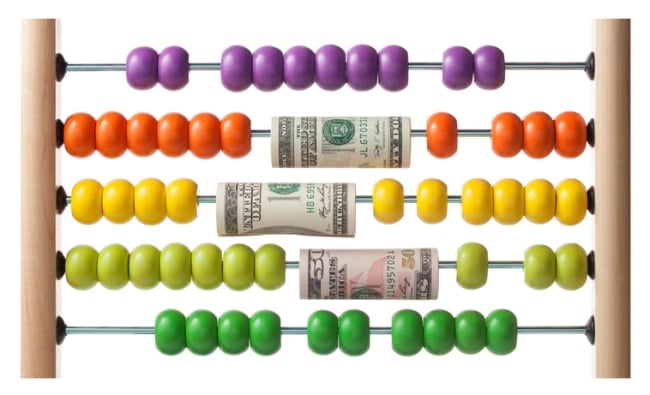 Humanities research is both poorly funded and poorly understood. When I served as dean of humanities at Arizona State University, I tried to explain to people what humanists do in this way: we research the whats, hows and especially whys of who we are across cultures and time. We delve deeply into individual cultures and histories, and we try, as difficult as it may be, to juxtapose different traditions and ways of thinking -- sometimes without judgment, but sometimes with a judgment formed by a combination of deep knowledge and relentlessly critical thinking.
This research serves our teaching, of course, but it also helps change the world outside academe through books, articles, digital projects and contributions to large-scale research about the "wicked problems" humanity faces. Anyone who knows anything knows that solutions to such wicked problems are at least as cultural as they are technical.
Somewhat ironically, I've found that the public often understands what humanists do more accurately than many of our nonhumanist colleagues, even, or especially, at research universities like mine. Such institutions need to do a better job to support, and tap into, the wealth of knowledge and creative thinking that humanists have and use.
For our part as humanists, to make an impression inside our institutions and in the outside world, we need to do a better job of understanding the relationship between research support and research outcomes. And for starters, we might do a much better job of counting the support our hardworking faculty members receive to pursue their important work.
The Numbers Tell a Story
My institution, Arizona State University, has been among the most successful in both supporting and counting humanities research. In the recently released National Science Foundation rankings for university research expenditures in the area of the humanities, Arizona State University placed fourth, registering more than $12.5 million in 2016. The year before, our ranking was 12th ($7.7 million), and in 2014, it was 18th (almost $5 million). In fact, our humanities research expenditures in 2016, composed of both internal and external support for research in such areas, were greater than those of public institutions like the University of California, Los Angeles; the University of Virginia; and the University of Wisconsin, as well as private institutions like Harvard, New York, Princeton and Yale Universities. (We were bested only by Brown University and the Universities of Michigan and Notre Dame.)
Those rankings haven't mattered much in the past, but they should impel us to think again about humanities research and its funding. The National Center for Science and Engineering Statistics, a wing of the National Science Foundation, puts together the Higher Education Research and Development Survey -- or HERD -- rankings. Universities boast about their science and technology research expenditures in the way hedge fund managers might crow about the size of their funds. Over all, Johns Hopkins University was again ranked first in 2016 with over $2.4 billion in research expenditures. Arizona State University was, over all, 44th (up from 48th in 2015) with just over $518 million in research expenditures.
Arizona State's national ranking in the overall HERD numbers reflects the university's core belief that service to students goes hand in hand with knowledge creation and creative work. The university has received attention for its transdisciplinary research in biomedical science, engineering and the physical sciences. Similarly, the university's rise specifically in the humanities rankings demonstrates not only the continuing power of research in traditional areas of humanistic research but also in the possibility of bringing together the humanities with other areas of research in the university and with the community.
From 2014 to the middle of 2017, I served as associate vice president for humanities and arts in Arizona State's Office of Knowledge Enterprise Development, or OKED, as well as dean of humanities. The office is a supercharged office of research, not only covering traditional areas of research compliance, research animal care and coordination of data but also fueling the productive use of knowledge across campus and with students, industry leaders and other key constituents. As with other academic and support units at the university, the funny name both reflects and prompts a deep rethinking of the roles of administrative structures at a research university. When we turned our attention to the humanities, we were able to increase the scope, impact and amount of our research expenditures.
Internal and External Investments
During my time in OKED, the university made important and substantial investments in humanities research. We built those investments upon the principle that funding should support faculty members to do what they love and know yet also provide them with the opportunity to extend their intellectual work to change the world.
We created major funding opportunities for faculty members, including support for traditional humanities research as well as large-scale projects that took their work in a new, collaborative directions. And we created an incentive program for faculty members seeking external support. Connections with the outside world -- federal agencies, foundations and the media -- were central to all that we tried to do.
The digital humanities, which we have consciously built at ASU over the past half decade, represent one area in which funded humanities research can make an impact. For example, one of our university's digital humanists, originally a scholar of 17th-century English culture, has been embedded in the university's Global Security Initiative, the interdisciplinary hub for research that addresses human security in a broad way -- tackling issues in defense cybersecurity, safety, individual privacy and many other vital areas.
But it's not just the digital humanities: humanists are collaborating with scientists in our Julie Ann Wrigley Global Institute of Sustainability. They are also working across town with colleagues at the Mayo Clinic to better develop ways the humanities can help address issues of health and wellness.
An explicit goal of most of our institutional support for research is also to obtain external funding. Such support not only acts as a multiplier of internal investments, it provides external validation and a pathway for extended impact.
Meanwhile, we haven't diminished the university's traditional support for humanities research, including sabbatical leave, book subventions and funding to attend, present at and host scholarly conferences. "The library is my laboratory," some humanists will say, and Arizona State has dedicated effort to building the library of the future. We can't count that investment toward the HERD rankings, but better counting is a hallmark of Arizona State's annual rise in humanities expenditures over the past three years.
More Than a Rounding Error
If you look at our university's fourth-ranked expenditures of $12 million in relation to the university's overall expenditures of over $500 million, you could see the humanities as "budget dust" -- a rounding error in a major research university's efforts. The comparatively small amount involved is perhaps the main reason that few universities have taken the time and trouble to accurately count their internal and external research expenditures.
Moreover, accurate counting to the standards of the HERD rankings is difficult. One vexing problem that we've only recently fixed is how to gather information on the individual research fellowships that faculty members in the humanities receive from the National Endowment for the Humanities, foundations and scholarly organizations. If a professor making $100,000 per year receives $70,000 from a foundation to devote a year of work to a scholarly project, how do you know that, and how do you count it?
You only know that if your department chairs and deans are aware that it's going on. At Arizona State, the accounting system doesn't automatically code that $70,000 fellowship as "research support," because it typically goes straight to the department to pay for the teaching that the faculty member is not doing. And although the dean typically "tops up" support so that fellowship recipients keep their full salary and benefits, the college and university haven't always counted those top-up funds as research expenditures.
In my scenario, the cost for the faculty member to do the year of research is $135,000 to cover salary and benefits for full-time scholarly work. We hadn't been counting either the $70,000 in external fellowship support or the top-up amount of $65,000. If a productive humanities faculty at a major university has 10 faculty members per year winning fellowships, that's around $1.5 million of typically uncounted research expenditures. Through manual processes and the hard work of OKED staff members, department chairs and budget managers, we are now successfully counting those fellowships.
This better counting has been important for us internally and externally. A ranking of fourth in the nation ("higher than Cornell!") brings attention to the brilliant scholars among our faculty in the humanities. Scientists may laugh at the amounts involved, but with a place in the rankings, scientists and the community members alike recognize the significance of the efforts of Arizona State humanists. Recognition helps build the transdisciplinary connections necessary for the "grand challenge" research that will help solve large-scale problems in our world.
I hope other universities will emulate some of what we've done at Arizona State. If every place counted as well as we did, I'm not sure we'd rank fourth in the nation. But we would welcome the competition and celebrate the continued excellence of humanities research across the country. Most of us genuinely want to understand the world better and to use our knowledge to make a positive difference. The more exposure we humanists receive, the greater attention we garner and the better collaborations we can set up, the better the world will be.