You have /5 articles left.
Sign up for a free account or log in.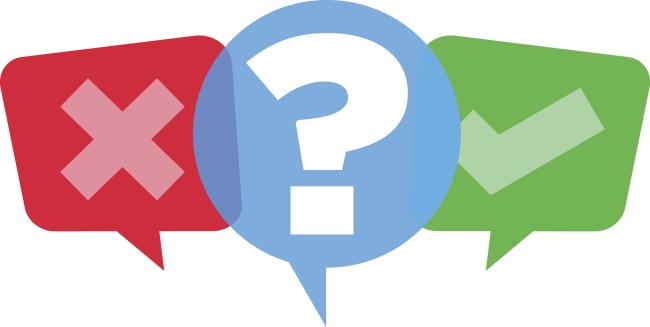 Students today are frustrated with the state of politics in America. Instead of having to sit in classes and in dorm rooms wondering what to do about the current levels of dysfunction, they should be taught how to become civically involved -- and supported by their professors in their efforts to learn how to change the status quo.
In 2016, 27 percent of entering first-year college students stated that having a political voice and influence on political questions was "essential" or "very important." That was a record high -- way higher than the midteen range seen in the 1970s.
In the same survey, a little more than 40 percent of first-year college students said they believed that keeping up with politics and becoming community leaders was "essential" or "very important." They also believed that the current political apathy has undeniably contributed to the recent democratic deficit that has plagued the nation.
But despite the stories of student protests and political action that are regularly covered, the data make it clear that students entering college are not particularly politically engaged, notwithstanding the recent uptick in claiming to want more political efficacy.
How come? We should place considerable blame for this civic deterioration on those charged with educating our students: the professors. All this, at a time when pundits and observers continue to lament the decline of a curriculum on civics education.
In early 2017, I surveyed more than 900 hundred faculty members around the country to better understand professors and their priorities as teachers within academe. I asked them about their various goals for their undergraduate students. Political engagement was not a priority. The areas that faculty members deemed essential priorities for students were mainly scholastic in nature: 74 percent thought that effective writing was "essential," and 86 percent believed that critical thinking was "essential." Postbaccalaureate study was not hugely important, at 30 percent, although 51 percent of professors did believe that preparing students for postcollege employment was "essential."
When it came to personal development and questions about how students could influence society, faculty interest plummeted. Only 28 percent of those I surveyed said they believed that helping shape and condition the values of college undergraduates was "essential." Just 32 percent believed that engaging students in civil and balanced discourse around controversial issues of the day was significant, as well.
As for teaching and encouraging students to become agents of social change -- which explicitly involves issues of voting and civic behaviors like protesting and organizing -- 20 percent of the faculty members thought that devoting time to such an endeavor was an "essential" educational goal for our nation's college students, and 34 percent thought it was a "very important" goal. Joining those two categories increases the percentage of professors who support the idea of social change to 54 percent -- but that's still well below the importance given to scholastic items by faculty members.
I should note that examining the social change question further, the anti-community professorial responses are not entirely uniform. Given the mission of many liberal arts colleges compared to research universities, it is not surprising that 31 percent of faculty members at small private liberal arts colleges are supportive of the promotion of social change, compared to 18 percent of those at public and private universities.
Moreover, 31 percent of faculty members on both the left and right ideological extremes are more likely to encourage civic activity, compared to 15 percent of those who are centrist and not extremely ideological.
Despite these differences in magnitude by institution type and ideology, the fact remains that the majority of professors are not supporting the sociopolitical engagement of their students. Large majorities of even those who are very liberal state that teaching students how to promote social change is not an essential priority.
Data from the Higher Education Research Institute's survey of faculty in 2014 present similar findings that prioritize intellectual pursuits over civic education. The data also reveal that numerous faculty members see their institutions as insular and not engines of social change, as many outsiders do. Asked if college should be actively involved in solving social problems, only 17 percent of professors strongly agree with that. That number has remained fairly consistent over the past 25 years.
Thinking about whether or not colleges should encourage broadly defined community service activities among its students, only 41 percent of faculty members strongly agree with such an idea, although this percentage is up from a low of only 23 percent back in 1995. Nonetheless, this figure demonstrates that not even a majority of faculty have concern in connecting to the outside world. The ivory tower is what many of them seek -- certainly not the promotion of social transformation.
Thus, the data here paint an unambiguous picture for higher education today: civic engagement and social change are not a priority of faculty members -- the very individuals responsible for inspiring, teaching and guiding our future leaders.
This is a problem. Good citizenship does not emerge by fiat. Democratic engagement is learned at home, in local communities and in schools. Colleges and universities have long served as a key intermediary between the state and citizens. They have been a locus of ideas to promote social change and progress, and it is unambiguously clear that, today, college professors are failing to promote democratic ideas and behaviors.
In the higher education environment, professors are the ones with the authority and influence to solve our democratic deficit. It is time for my colleagues to act, teach and meaningfully work with their students on all levels.