You have /5 articles left.
Sign up for a free account or log in.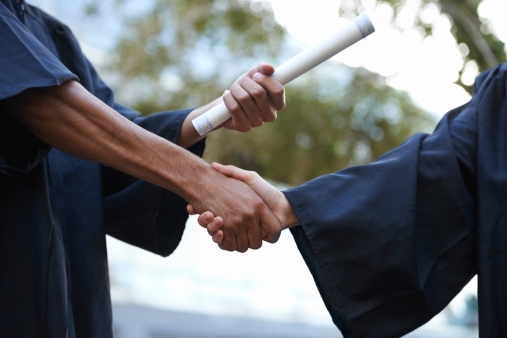 For those who love historically black colleges and universities, the narrative of our own resilience has always seemed to guarantee our survival. Many of us believe that our particular institution and others like it will always be around because they've always been around, even through difficult financial times. But this is a different era of choice, access and resources. Our colleges are no longer buoyed by institutionalized racism that helped to direct students and money to our campuses. Certain data suggests that HBCUs are no longer the top choice of most African-American students, faculty or administrators -- despite the relevance, impact and opportunity that our institutions afford to students who have the talent and drive to achieve.
​Unfortunately, the fact is that too many HBCUs may face the threat of closure within the next decade. When you read financial reports, accreditation reviews and enrollment data, many in our community are wondering how long some of our struggling institutions can survive. I certainly have heard a number of my colleagues quietly ask this question because they too care about the vibrancy and longevity of our HBCUs. With the impending closure of Concordia College Alabama and talk about an uncertain future for Denmark Technical College in just the first four months of 2018, there is cause for collective concern and a need for collective solutions.
The question is, what can we do?
It is time for us to come together, ask tough questions, discuss potential opportunities and develop solutions to prevent other HBCUs from closing. For decades, we've focused our efforts on attracting philanthropic donations, increasing support from federal and state governments, and fixing secondary systems to ensure that students are well prepared for college and equipped to maximize the time and money spent in their academic pursuits. I agree that all those factors matter, but perhaps it is time to expand this conversation and put out-of-the-box ideas on the table -- ideas that challenge the fundamental tenets of the higher education model.
The Growing Role of
Mergers in Higher Ed
Inside Higher Ed's new special
report on mergers and consolidations
is must reading for campus leaders.
The study contains journalistic
analysis, data and practical
guidance for college leaders, and
is available for purchase here.
If we are to develop constructive solutions to the problem, we should consider, for example, the University System of Georgia's principles of consolidation, which were developed to help evaluate ways to mitigate the expense of operating dozens of public campuses while addressing key areas of need in some of the state's most vulnerable regions. Those principles led the system to consolidate Albany State University, an HBCU, with predominantly white Darton State College in 2016 to improve operational efficiency and to respond to dwindling industries and population losses in Southwest Georgia.
Close to 300,000 students attend our membership of publicly supported HBCUs, and I think about their futures every day. Our students deserve the right to study in vibrant campuses and thriving communities. There is no perfect answer right now, but we need to start the discussion, think creatively and imagine how HBCUs might enhance their rich legacies and powerful academic profiles. Imagine if our colleges could operate without the financial pressures of unmanageable deferred maintenance, threatened loss of accreditation, employee furloughs or cuts, or the selling of assets just to keep the doors open?
Many HBCUs are located within miles of one another and share a common mission to educate economically disadvantaged students from underrepresented communities. Some among them have invariably faced real challenges recently in finances, accreditation or enrollment -- or all three. Instead of competing for the same shrinking pool of students, might they find opportunities for partnership or, maybe, more radically, merger? Such steps might ensure the vitality and preserve the legacies of many more institutions than future financial projections and demographic changes might suggest is otherwise possible.
If you are like me, your heart breaks for the students, faculty, staff and alumni who have to live with the possibility that the institutions they love could close. It would be better for a struggling HBCU to merge with a stronger HBCU with a new vision, rather than close for good, out of nostalgic reverence to tradition. Once an HBCU closes, we can never create a new one. Seeing an HBCU have the option to preserve its campus legacy, honor its obligation to its current students and keep its alumni proud by remaining open in some capacity -- and on its own terms -- is far more important than being forced to close because we all lacked the courage to talk about innovative ways for HBCUs to survive and thrive. HBCUs are the 21st-century exemplars of the cross section of social innovation and industrial necessity; they cannot be allowed to face extinction for the sake of history or tradition. For reasons that are obvious to all of us, they are worth fighting for.
It will take a collective effort to secure the future for our black colleges. There has never been a real discussion about sustaining HBCU excellence, but the time has come for it. I do not have all the answers, but together I know we can find innovative ways to ensure that another HBCU does not simply close its doors.
Many HBCUs in imminent danger of closure do not happen to be members of my organization, Thurgood Marshall College Fund. But as a former HBCU president and current leader of TMCF, I hope leaders from the black college community consider joining me at a special HBCU sustainability session during the American Association of State Colleges and Universities annual meeting at the end of October in Washington. We'll be announcing details on our website, so please check it later this summer if you are interested in participating and contributing your ideas.
Now is the time to begin the conversation about the issue of greatest consequence facing our generation's stewardship of our institutions' collective legacy -- that of preserving, protecting and promoting the HBCU value proposition.