You have /5 articles left.
Sign up for a free account or log in.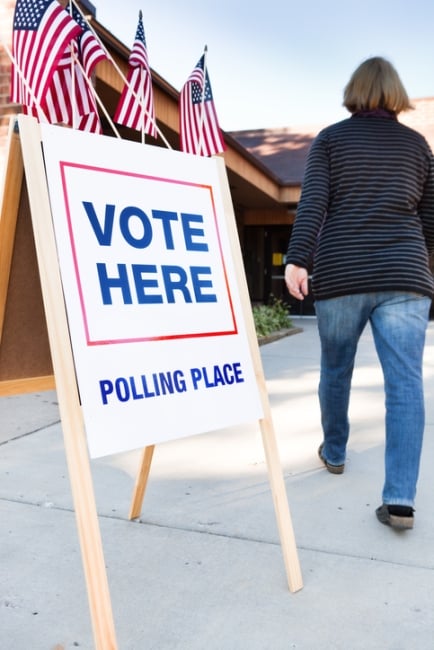 Who has more at stake in elections than young people, with a lifetime of consequences ahead of them? And yet low youth turnout is a staple of political calculations.
The voting rate for college students should be, and could be, higher than that of the U.S. population as a whole. At Northwestern University that's already the case, and we've accomplished it with methods that other schools could adopt. Our approach may seem counterintuitive. It avoids email and social media, makes good use of vote by mail, and unabashedly builds civics into the college experience.
It turns out that scorn for youth apathy has never been well founded. A 2012 study shows that the low youth voting rate is primarily a consequence of the frequency with which young people change their residence address. Older people who have recently moved also tend to miss elections. It's simple: the longer someone lives at a given residence, the more election cycles invite them to register, engage with the issues and vote.
The residency effect is especially salient for college students, who leave home just at the age they become eligible to vote. Even if they attend college near home, most are not yet registered. Those who move farther away often feel uneasy voting in a new and temporary city or state.
What we've proved at Northwestern University is that the residency effect can be systematically overcome. Our record-setting voter registration program raised Northwestern students' turnout -- which was a typical but dismal 49 percent in 2012 -- to 64 percent in 2016, well above the 58 percent national average for citizens of all ages.
So how did Northwestern get around the obstacles? I was faculty adviser to a student group as we developed and piloted new strategies. One new strategy was that we respected many students' preference to vote back home by mail. Conventional wisdom says that's too complicated. But it worked. A follow-up study showed that our students were successful voters, whether voting in person or by mail. Encouraged by those results, the university officially adopted our registration program and made it into a yearly activity reaching all students.
That was a huge step. Now when students first come to the university, a peer greets each student individually, explains voting choices and assists with registration -- and even with an absentee ballot application. We are not shy to mandate a conversation with every incoming student. It's easy for students to decline but, given the attention and interest of a peer, 95 percent of eligible students register. (For a video of Northwestern's program in action, see tinyurl.com/100percentVR.)
Also, we didn't fall for the temptation to efficiently contact our incoming digital natives by email. In fact, a careful study documents a statistically significant decrease in registration among students who were contacted by email relative to a control group not contacted at all! How can that be? The authors of the study speculate that once a useful message is safely received and stored, the need to act on it fades.
Or it could be that efficient outreach is inherently counterproductive. Newly eligible students wonder if their one small vote is worth the cost, in terms of attention to politics and navigation of bureaucracy. A message or campaign that is addressed to thousands of students at once confirms their sense of individual insignificance.
Instead, the Northwestern program affirms individual value by providing one-on-one attention to each potential voter. Likewise, voter registration as a part of the welcome process sends quite a different message than presenting it as one of many available activities. Our message is that civic participation is part and parcel of being a college-age adult.
A recent Tufts University study tracked student voting rates at over 1,000 colleges and universities and found record-setting improvement results for Northwestern's model. Other colleges and universities are also creating integrated voter registration programs, and we've helped a number of them get started. Some are showing impressive results in the Tufts study already, such as University of Illinois at Chicago. And the Andrew Goodman Foundation has seeded "Vote Everywhere Ambassadors" at over 50 campuses, building their own voter registration programs.
The United States has one of the lowest voting rates in the developed world. With 20 million potential voters in college, if we raised the college voting rate by 15 percent (our increment at Northwestern), we'd have three million more voters.