You have /5 articles left.
Sign up for a free account or log in.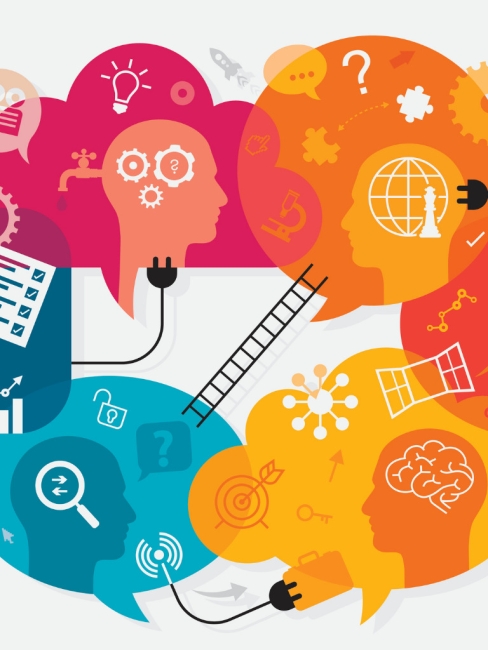 We're at a turning point in the digital age, a moment when head-spinning technological innovations revolutionize every facet of our lives. Yet computer scientists, engineers and other technologists leading this revolution have stumbled, failing to anticipate the broader impact of their technological creations. Those failures risk undermining the public's trust in the institutions and systems that bind us together as a society and community.
The time to harness technologies' potential to do good is now. Our country's colleges and universities have been crucial nerve centers of our digital age, incubating some of the most exciting technological innovations and educating leaders in the field. They can play a vital role in ensuring that the next generation of technologists in partnership with those that shape public policy are equipped to apply their skills and knowledge to questions of individual rights, justice, social welfare and the public good. That's why we're seeing more and more colleges and universities begin to develop programs at the intersection of public service and technology -- and why we need even more to get on board and build a new field of public interest technology.
Our vision for this nascent field must be bold and inclusive. Imagine a world in which we train the next generation of technologists to leverage the power of technology to serve the public interest and offer them clear pathways to public service careers -- in the same way that law schools have trained generations of public interest lawyers through robust academic programs and career pipelines.
Members of the Public Interest Technology University Network
Arizona State University
Carnegie Mellon University
City University of New York
Columbia University
Florida International University
Georgetown University
Georgia Institute of Technology
Harvard University
Howard University
Massachusetts Institute of Technology
Miami Dade College
Olin College of Engineering
Pardee RAND Graduate School
Pepperdine University
Princeton University
Stanford University
University of California, Berkeley
University of Chicago
University of Michigan
University of Texas at Austin
University of Virginia
Many colleges and universities are beginning to make that picture a reality. The University of Chicago has pioneered a joint degree in computational science and public policy. The John F. Kennedy School of Government at Harvard University has launched a Digital HKS initiative designed to explore policy, technology and social change. The Georgia Institute of Technology offers a summer internship on Civic Data Science, which places students in teams with local government and nonprofit organizations. Carnegie Mellon University's Heinz College of Information Systems and Public Policy and the College of Engineering offer a degree in public policy and management with a data-analytics focus.
Today, these institutions and 17 others have come together to launch the Public Interest Technology University Network (PITUN). Last summer, their presidents and provosts met to discuss the work that their institutions are doing to build knowledge and career pathways to inspire and incentivize a generation of public interest technologists. Now, they are joining to build a field of public interest technology.
On college campuses across the country, academic demand for public interest technology programming is high, and many students have begun self-organizing to share these opportunities with their peers. For example, students at Harvard University started Coding It Forward to teach their peers about service design and place them in summer fellowships at federal agencies. In the three years since its creation, more than 2,000 students have applied to the program.
Moreover, social demand for the field is high -- and rising every day. Without formal training, technology leaders often fail to understand the potential societal impacts of their products and design accordingly, while policy leaders often fail to find the most efficient systems for designing and measuring the impact of social programs that deliver services to millions.
We have much work to do. We are currently underinvesting in academic programs that provide the next generation of technology and policy leaders with the interdisciplinary training they need to succeed. That must change. We need to invest in a future where policy and technology will be increasingly intertwined.
Philanthropy also has a major role to play. The Ford Foundation had a central role in the early funding of public interest law as a distinct field of work, spurring the evolution of legal aid programs and the entire field of legal advocacy. More recently, the Hewlett Foundation has taken a leading position on cyberpolicy, building a robust support network that allows institutions to take the lead on policy work, creates a talent pipeline of experts available to serve both government and industry, and establishes a platform to disseminate key learnings to the public and policy makers. These key models and lessons inform the Public Interest Technology University Network as it seeks to develop the emerging field of public interest technology.
Colleges and universities are essential to growing the pipeline of public interest technologists, who represent key problem solvers at a time when information technology, innovation and artificial intelligence are reshaping every area of our lives. But the pipeline is only part of the broader public interest technology ecosystem that must be constructed. Government agencies and civic organizations at every level of operation must recognize the value of having technologists as team members, not simply to create technology but also to imagine new solutions and assess what technology can achieve -- and, realistically, what it cannot.
In the private sector, technology companies must recognize the need for technologists with a much deeper understanding of public impact, purpose, ethics and politics. Additionally, these companies and their alumni, who have made their fortunes through technology, should be supporting public interest technology programs, internships and fellowships -- in the same way law firms and wealthy lawyers support their law schools.
With technology shaping nearly every aspect of our lives, undertaking this kind of collaborative campaign to unite technology and the public interest cannot come a moment too soon.