You have /5 articles left.
Sign up for a free account or log in.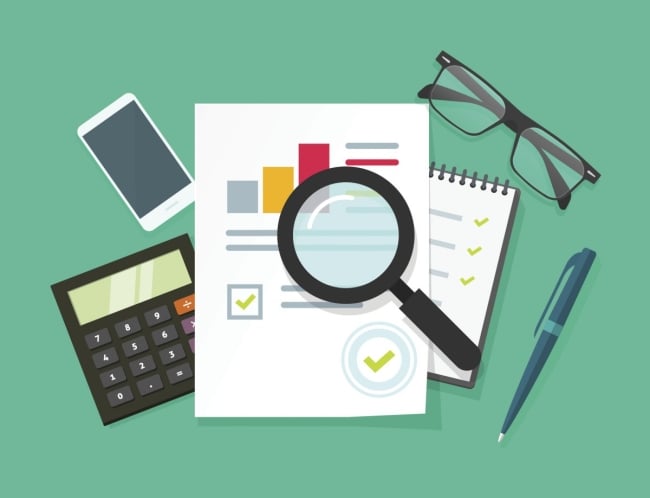 The most amazing thing about last week's admissions bribery fiasco isn't that shortsighted rich parents will do anything to get their child "into a school other than ASU" (America's most innovative research university) or that Yale's women's soccer coach managed to win the Ivy League championship and make the NCAA tournament for the first time while reserving an admissions spot for a (highly remunerative) nonplayer, but rather that it took so long for "side doors" to elite universities to become a national story.
Twenty-five years ago, Yale's new tabloid newspaper, amid crack reporting like "22-inch Curly Fry Found in Calhoun Dining Hall," somehow produced a thoroughly sourced investigative report on the admission of an applicant who was rejected in the spring but subsequently admitted in the summer as a result of connections and direct intervention in the admissions process by Yale president Benno Schmidt.
Actress Felicity Huffman (Desperate Housewives) is the most famous of the 33 parents charged with felony conspiracy to commit mail fraud and honest services mail fraud. In a letter defending his friend, playwright David Mamet, a man who knows a thing or two about the profane, damned the entire college admissions process, stating, "I worked for very many years in and around our Elite Universities. I am able to report that their admissions policies are an unfortunate and corrupt joke."
My reaction was less profane than technical: Where are the auditors?
To maintain and enhance trust, institutions and companies rely on auditors to confirm to the public that what they say is true. External auditors play an essential role in verifying financial statements. Lesser known but equally important are internal auditors, which serve institutions by evaluating internal controls to ensure financial information is correct, and that all parts of the organization are complying with policies and procedures, as well as all laws and regulations. To ensure independence, internal audit generally reports directly to the audit committee of the board. If internal audit is unable to validate controls over any of hundreds of processes across dozens of areas of material risk to the institution, the board is alerted.
Presumably, admissions would be an area of great interest to boards, audit committees and internal auditors. In response to this week's scandal, the executive director of the American Association of Collegiate Registrars and Admissions Officers suggested that members "review all of their admissions processes … to ensure they are transparent, fair and abide by the long-standing ethical expectations of our profession."
But a review is to an internal audit as Desperate Housewives is to Glengarry Glen Ross. And in a telephone interview, Terah Brown, executive director of the Association of College and University Auditors, representing the internal audit function at 500 colleges and universities, was not aware of any university report or statement indicating that thorough audits of the admissions function are typical or have ever occurred. According to Brown, "the board sets the path for audit review."
A process allowing coaches to reserve slots for bribes is exactly the kind of material weakness that would be caught by an internal audit and that would need to be remedied by implementing a new control. Likewise, because of the importance of standardized test scores to admissions, appropriately focused auditors might insist on reports from College Board and ACT demonstrating their controls, which -- according to reports this week -- either failed or didn't exist in the first place.
Why would boards of trustees fail to focus internal audit on admissions? I suspect it's less naïveté than hypocrisy, because closing the side door would probably mean closing the back door. And a lot of money has been pouring through the back door.
The back door explains how Jared Kushner was admitted to Harvard. With no family connections to the university, Jared's father, real estate developer Charles Kushner, pledged $2.5 million to Harvard in 1998. Shortly thereafter, Jared was admitted despite the fact that, according to a former official at his high school, "there was no way anybody in the administrative office of the school thought he would on the merits get into Harvard."
The back door is more expensive than the side door, which explains why social impact investor Bill McGlashan of TPG's the Rise Fund allegedly opted for a $50,000 bribe in order to falsify his son's ACT test results -- a new and unpalatable flavor of "impact investing." Regardless, there's no way the back door would stand up to a proper internal audit because there's no way any elite college or university has clear policies or procedures on it. How big does a donation have to be in order to guarantee admission, or even to move an applicant from one pile to another? The back door is the product of discreet conversations and back-room deals between the advancement function and admissions office. And because there are no controls, by definition the back door to elite colleges and universities is out of control.
***
Twenty-five years ago, Yale didn't respond to the tabloid's report on the side door -- the story elicited no reaction from the university. And true to form, Yale didn't really respond to this week's revelations. In an email to alumni, Yale claimed it had "been the victim of a crime perpetrated by a former coach who no longer works at the university." Yale's response overlooks that the soccer coach left suddenly in November -- coincident with disclosure to the university of the FBI's Operation Varsity Blues -- and, more important, fails to acknowledge any institutional responsibility or systemic failure.
Trustees have no choice but to let internal audit into the admissions office. This will allow colleges and universities to close any side doors, and will provide two options with regard to back doors. The first is to establish clear policies and procedures. Admissions should be able to report to the board that children of $10,000 donors are admitted at a 10 percent rate, children of $100,000 donors are admitted at a 20 percent rate, while 50 percent of children of $1 million donors are admitted. Meanwhile, internal audit should be in a position to verify these reports and confirm adequate controls.
But because such reports are likely to make trustees squeamish, the second and more likely outcome is to close the back door. And while potentially painful to the current capital campaign, it's probably worth it. Any universities that believe that public trust in their institutions is less valuable than the present discounted value of annual quid pro quo donations are more shortsighted than the dumb parents who are bribing them.
What's clear is that the status quo is no longer an option. Between Republicans seeking to tax the endowments of elite universities and limit financial aid and research funding unless conservative speech is protected, and Democrats on the verge of a war on privilege, we're in a new era. As David Friedman, professor at Willamette Law School, noted, Congress didn't like it when game shows were rigged.
If colleges don't clean up their own act, it will be done for them. This could come via the admissions lottery proposed by New America (students who meet minimum admissions criteria could be entered, all other factors such as donations would be irrelevant), or it could be aggrieved Gen Z applicants shunning universities that aren't aggressively seeking to "redistribute … away from the affluent."