You have /5 articles left.
Sign up for a free account or log in.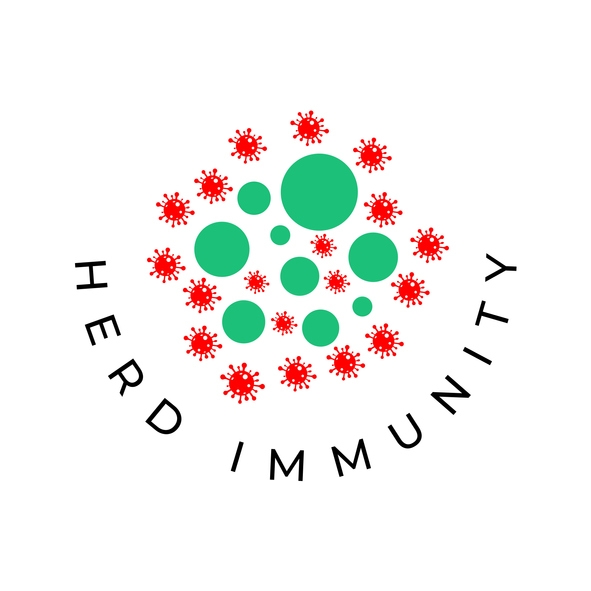 Recent attention rightly has been given to the physical and mental health effects of COVID-19-related job loss, and of prolonged social isolation as a means to prevent the transmission of SARS-CoV-2. People have also been talking about the Great Barrington Declaration, which proclaims to be a pathway to addressing those effects by achieving "herd immunity" to the virus -- purportedly reached by relaxing precautionary measures among the young.
The declaration, crafted as a "sign-on" letter on a website, was unveiled in early October at a meeting hosted by the American Institute for Economic Research. The three researchers who are the central champions of the declaration have recently met with U.S. Secretary of Health and Human Services Alex Azar and White House coronavirus task force member Dr. Scott Atlas, and it has been reported that the White House embraces the declaration's tenets.
I am not a signatory to the declaration. My long experience in public health at Centers for Disease Control and Prevention, and in academe (heavily focused on HIV prevention and policy), suggests that the declaration's "focused prevention" tactics could seriously harm society, including college and university campuses and their surrounding communities. The declaration recommends that we protect older populations -- especially those with underlying health conditions -- while allowing younger populations to resume life as "normal" (pre-COVID-19) except for handwashing and staying home when ill. The rationale? That it would build up herd immunity in the United States even without a vaccine.
But such an approach reflects quite flawed public health thinking. It tends to ignore the transmission potential for young persons to transmit to older populations. It forgets that even though younger persons are at lower risk of fatal outcomes, they are still at some mortality risk and also some have long-term negative health consequences even if the disease is not fatal. And it overlooks the fact that although relatively rare, some young persons with COVID-19 suffer from multisystem inflammatory syndrome.
Further, the declaration sets up a straw-person argument that asserts some people want a lockdown of society, and then argues against it. No one that I know of is arguing for a complete lockdown of society. In fact, evidence-based public health is rightly being used as the key to safe reopening of society for younger and older populations both. With the correct, careful use of masks, physical distancing, hand sanitization, avoidance of large crowds, staying home when ill, testing, contact tracing, management of indoor airflow, surface cleaning and other standard measures, a good deal of societal functions can occur safely in some form with such proper precautions. (Witness the achievements of some college and university campuses to open and stay open for modified in-person learning for this fall semester by using a variety of evidence-based prevention measures.)
But, of course, we must continue to collect data, maintain vigilance and, if we see clusters of cases starting to arise, act swiftly. While these tactics may seem burdensome, and we are all getting tired of them by now, they provide important COVID-19 prevention benefits and give us a pathway to ever more reopening of society.
In addition, we have seen recently in some New York ZIP codes what happens when these impactful forms of precaution are laid aside; there is still enough community transmission of SARS-CoV-2 that clusters of new cases can come right back and require more intensive action once again. Rather than disregard such precautionary measures in young populations, as the declaration urges, it would be better to understand how to make such evidence-based prevention tactics even more practical and welcome for whatever period of time they are still necessary.
Also profoundly troubling are the terrible racial and ethnic disparities already seen in COVID-19 infections and deaths among Black, Latinx and Indigenous communities. It is very hard to know how the declaration would alleviate these disparities. If young people -- and any older people to whom they might transmit SARS-CoV-2 -- simply have prevention precautions removed and cases are allowed to spread largely unabated, those disparities would most likely persist at least in the near term. And that would certainly reinforce systemic racism. Therefore, besides having troubling implications for morbidity and mortality, the declaration also raises ethical alarms concerning matters of social justice.
In short, I do not support the Great Barrington Declaration given its public health flaws, and because a much better strategy would allow us to reopen many aspects of society, including institutions of higher education, in a careful, prudent, evidence-based and data-driven manner. Increasingly, public health and infectious disease professionals and societies have expressed concerns similar to mine about the declaration, and I hope institutions of higher education join in avoidance of its tenets.
COVID-19 is too serious to throw caution to the wind and hope for the best. The public health evidence suggests that we should follow a much more prudent and effective pathway. Our students, faculty members, administrators, staff and people living in our neighboring communities deserve far better than society simply standing down and hoping for herd immunity without a vaccine.