You have /5 articles left.
Sign up for a free account or log in.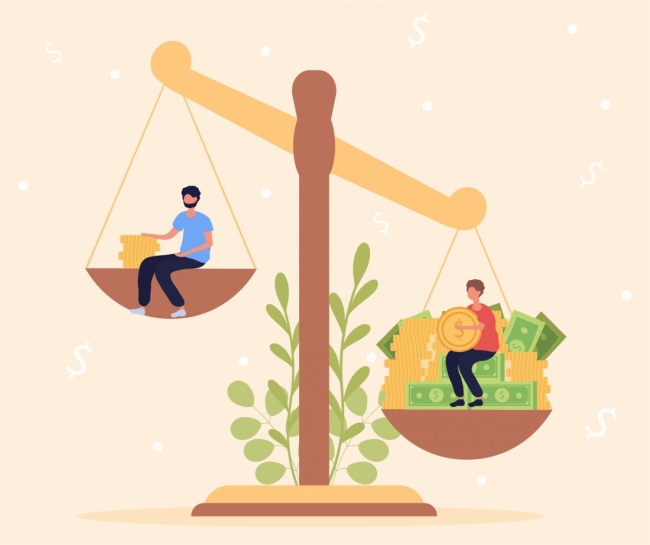 Our humanities department received a flotilla of grant rejections in recent months -- nothing new there. As we consider where to apply in 2021, it's painful to see so many colleges and universities that received funding last year have two resources we do not: 1) active institutional budgets for humanities projects and 2) considerable humanities-specific private donations.
In the coming years, budgetary concerns will decimate jobs, increase teaching loads and erase whatever institutional research support existed at many universities. But at the group of institutions that receives a significant amount of external funding in the humanities, the effects will be negligible in comparison to campuses like mine, the University of Puerto Rico.
Just consider the last several years: Harvard University's recent humanities gifts were greater than $100 million, while the University of Southern California received double that amount. New York University also garnered $200 million in a single gift, and a single $75 million donation went to the Johns Hopkins philosophy department. At Yale University, humanities-specific gifts have included an anonymous $50 million donation and another $25 million donation.
The situation on my campus -- our student body is 98 percent Latinx, and around 75 percent of our students receive Pell Grants -- and universities like ours, is a world apart from that echelon of higher education institutions. But we apply to the same grant competitions, many of which are from public sources. Given the financial circumstances, especially at public institutions, I wonder if these award practices are in the best interests of the humanities.
In the era of COVID-19, humanities grant-making organizations should be more attentive to the lived realities across the academy. At my university, we have heavy teaching loads. We do not have release time or travel funds for archival research or to attend conferences. We have very little support for campus and community events. We do not have sabbaticals. 
In How Professors Think, Michèle Lamont's analyses of humanities and social science fellowship competitions make clear that "Assessing need is largely framed as illegitimate -- panelists do not even mention it as a consideration." The same seems to go for other types of grants and gifts.
Since Hurricane María, the humanities in Puerto Rico have pivoted toward crisis-informed projects. Written before the 2020 earthquakes and COVID-19, our 2019 National Endowment for the Humanities submission, "Engaging the Humanities in Times of Crisis," sought support amid the post-María conditions that define daily life on the island. Considering the pandemic of 2020, the aims of the proposal were prophetic.
Our application requested support for release time, conferences and speakers, and materials (books, projectors and Project Muse credentials). I know from experience that many scholars have access to those resources through their universities -- no external funding is required -- but that's not the case at my institution.
Yet our proposal was rejected, and among the paperwork were comments indicating that the project was "not competitive." For context on the institutions submitting competitive proposals, a few of the NEH funding cycles since Hurricane María show these figures: 1) Princeton University, $1.75 million, 2) New York University, $1.72 million, 3) Cornell University, $1.25 million, 4) University of Pennsylvania, $875,000 and 5) University of Chicago, $804,000.
In a strange twist, grants supporting post-María projects in Puerto Rico often go to mainland colleges and universities. The Andrew W. Mellon Foundation granted $150,000 to Brown University for Emergency Support for UPR [the University of Puerto Rico] after Hurricane Maria and $325,000 to Michigan State University for the Puerto Rico Disaster Archive. Northwestern University has also received more than a $1 million for Puerto Rico-centered projects since the storm. (Some funds from these have reached the island, but the symbolism to the awards is also important.)
Over the longer haul, my campus at Mayagüez received $22,000 in total from Mellon in the last decade, while the entire University of Puerto Rico -- consisting of 11 institutions -- received a little over $1 million. Meanwhile, according to my review of their grant records, Mellon awarded more than $30 million each to the University of Chicago, Columbia University, Yale University, Princeton University, Stanford University and New York University.
On my campus, a 10 percent stake of any of those totals would mean new tenure lines, robust support for our post-María and earthquake work, and incredible opportunities for our students, faculty members and community in the face of COVID-19. It would fundamentally change our institution in ways that reflect the mission of the humanities.
What circumstances cause such funding disparities? What happens during peer reviews?
Mark W. Roche, a professor at the University of Notre Dame, described a stint as American Council of Learned Societies (ACLS) referee: "Besides Notre Dame," on the committee "were Berkeley, Dartmouth, Duke, and Princeton." At some stages the committee was "looking for excuses to eliminate candidates" and factors external to proposals were important: "Applicants who had a good résumé as a result of other grants and book prizes, etc., were more likely to receive support."
Roche noted that "the ability to convince the audience that the applicant is the appropriate person" could be key. Echoing our NEH reviews, he observed that "candidates were sometimes described as not being up to the task." And he added that "well-established scholars who write letters, endowed chair holders, leaders of professional societies, leading scholars in the field, Nobel Prize winners, carry more weight than associate professors."
I don't know that scholars at the institutions serving on that committee can understand faculty life at a university like mine. They esteem social connections unavailable to me, and they seem to respect attributes that have little to do with the proposals. What they appear to value, whose opinions are important and how they make decisions bring to light serious some concerns about such peer reviews. Partly in relation to those evaluation practices, many faculty and students at my university are disenfranchised from these grants to the point that they do not apply.
This is a regrettable situation, since scholars at institutions like the University of Puerto Rico often need external funding more than many who ultimately receive it. In fact, we generally cannot advance our work without extramural support, which is the purpose of sending proposals. I don't know the same is true at universities with multibillion-dollar endowments and millions in humanities-specific donations.
One must also subtract the considerable time spent drafting the proposal from the academic lives of those who do not receive funding. However, the time-lost equation is not equal across institutions: one could argue it is not time "lost" at all if the project can proceed with institutional instead of extramural funds.
To address the collapse in our university's funding, the post-María/earthquakes crises, and COVID-19 in Puerto Rico, members of our humanities department reached out to ACLS, NEH and Mellon, challenging them to make their awards more accessible to non-tenure-track faculty and scholars at high-Hispanic-enrollment Institutions like ours -- as well as historically Black colleges and universities, tribal institutions, and universities with more than 50 percent Pell enrollment. My humanities faculty colleagues at the university -- Mariam Colón-Pizarro, Sara Gavrell-Ortiz, Héctor Huyke -- and I have recommended:
Democratization of grant agencies. Scholars at colleges and universities like ours do not have a meaningful voice in the institutions that control external funding. This situation affects peer review, the definitions of excellence and merit, the structure of competitions, and the very mission of funding organizations and agencies. Scholars affiliated with institutions that require external funding for humanities activities should be the norm among executives, directional committees and peer-review panels, not the exception.
Single-grantee award eligibility. Several agencies have single-grantee awards that are effectively sabbatical leaves. Faculty members who already have institutional sabbaticals receive nearly all these awards. Grant organizations should reconsider the eligibility requirements to focus on scholars at public institutions that can't afford to offer sabbaticals.
Revised institutional statements on resources. Many awards require institutional support for salary matching, postgrant release time, summer wages and sometimes existing infrastructure. Meeting such eligibility terms on a campus like ours is an obstacle. Instead of a Statement of Institutional Support, eligibility could require a declaration documenting that the activities proposed cannot occur without external monies.
Applications and evaluations in Spanish. Humanities organizations should recognize that Spanish is a domestic, national language of the United States by accepting applications and conducting peer-review panels in that language.
Lottery selections. To address some problems embedded in peer reviews, a weighted lottery among feasible proposals could determine grantees. Many people argue similar drawings should be used for admissions, and Len Gutkin notes, "My hunch is that the quality of discussion in our classes would in no way be impaired." The same would most likely go for the quality of the projects that grant makers would end up supporting if a lottery were used.
More programs for non-tenure-track faculty at institutions serving communities systematically blocked from opportunity. In the near term, humanities grant-making organizations could consider reorienting their programs toward scholars off the tenure track at historically Black colleges and universities, high-Hispanic-enrollment institutions, tribal universities, and institutions with more than 50 percent Pell enrollment. That move would support the humanities as a practice, while advocating for scholars whose contributions are often overlooked.
In a Zoom rountable with members of my university's humanities department, ACLS president Joy Connolly remarked, "We share many values in common," and confirmed that, during her tenure, the foundation's "fellowships and grants will help support those scholars the academy of the future needs most." Not long after our conversation, ACLS recently took the rather exceptional step of moving almost its entire fellowship program toward nontenured faculty.
Traditional humanities funding tends to support "people who already had a lot of advantages," Andrew Delbanco, president of the Teagle Foundation has commented. "I was in an elite institution [Harvard University] and there was a generous leave policy, there was a manageable teaching load, and so this [ACLS] fellowship came in. It basically said, 'All right, you know you've got even more time to do the things that you want to do.' And of course, I appreciated that at the time, but now that I sit in a different place, it seems to me that philanthropy needs to think about whether it directs its resources to people who already have advantages and whether it might not be better to spend our resources on people who need them more."
Given the severe economic and human costs of COVID-19, and the continuing corporatization of the academy, grant-making organizations should move away from traditional funding patterns. ACLS's shift toward nontenured scholars is an important symbolic and tangible move in that direction -- and it is time for every organization to take such an approach.
If initiatives were structured to support scholars who require extramural funding, this would not sacrifice quality while almost certainly increasing the humanities activity carried out over all -- especially on campuses like mine. Making comprehensive changes -- in part by considering recommendations like those listed above and making them permanent -- would engage an important group of scholars, permitting us to participate in the humanities in ways that are presently impossible.