You have /5 articles left.
Sign up for a free account or log in.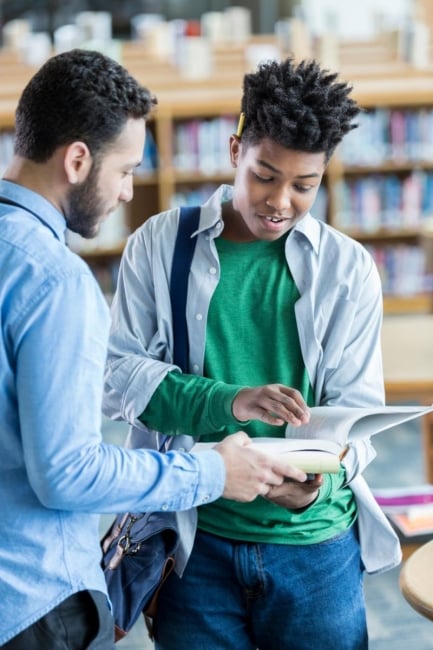 When one considers recent National Student Clearinghouse Research Center data showing a COVID-related 10 percent enrollment decline from fall 2019 to fall 2020, a 19 percent decline of first-year students this year and a 30 percent drop in enrollment for Black, Indigenous and Latinx first-year students, it is evident that community colleges need a new game plan for stable enrollment and serving the community.
As with the issues of health care, employment and housing, the pandemic has exposed larger systemic problems that disproportionately affect the most vulnerable in our communities. And just as with those other issues, our goal should not be to return to how things were before COVID but to create a holistic system and set of policies that allow us to best serve the students who need us. We need a new access agenda that is embedded in communities and that brings together schools, community organizations and employers as partners to think comprehensively about the needs of our students and communities.
For example, the recent renewed push to double the Pell Grant is vitally important, especially given that, over the last four decades, we have seen the purchasing power of the Pell Grant drop from covering nearly 80 percent of a four-year degree at a public university to now only 28 percent. But as important as doubling the Pell Grant is, it will only matter to those students who need it the most if they have the knowledge and ability to access that resource.
Moreover, reports show significant decreases in the number of students filling out the Free Application for Federal Student Aid. As a recent EAB survey found, that's because many of those who would most benefit from financial aid find the FAFSA difficult to complete -- and are all too often filling it out by themselves without the help of a parent, teacher or counselor. Thus, while the recent congressional action to simplify the FAFSA is a welcome step, as Brett Schraeder, principal of financial aid optimization at EAB, noted, "If we ever doubted the need to have a broad network helping students, including teachers, counselors, community-based organizations, and college representatives, our survey should put that doubt to rest."
The take-home message: as community college leaders, we must look at the role our own institutions must play in these efforts and reimagine access. We cannot assume that access is in our institutional DNA by virtue of being open-admission institutions, affordable and conveniently located. Nor can we rely on traditional admissions systems that replicate those of four-year institutions. Reimagining access also requires that we abandon the notion that this work is about marketing, recruitment and optimizing "yields" from enrollment management.
Just as community colleges are investing in culturally responsive pedagogy, we must develop culturally responsive outreach strategies to help more disconnected learners see college as an option that can significantly improve their lived experiences. We also need to rethink access as more than entrance into a discrete academic or training endeavor and offer it through a far broader set of supports -- both academic and nonacademic -- that we know students need. This agenda must place a premium on extended and continuing engagement, designed around a portfolio of programs that match the life cycle of the education and training needs of our students, workers and employers. Fundamentally, we need an access agenda that is equity-centered and aimed squarely on dismantling structures and practices, such as placement testing and guidelines for entry into selective programs, that have maintained inequities in our institutions.
Leveraging Localness in New Ways
Several community colleges are pointing the way to addressing key elements of the new access agenda. For example, Broward College has taken a hard look at where the institution is physically located in relationship to enrollment and demographics in specific ZIP codes. It is working with community leaders to provide free educational opportunities, workforce training and support services in these neighborhoods, including 15 new community centers in areas where unemployment is highest. Since 2018, more than 2,500 students completed free courses and workshops in Broward UP communities.
Recognizing that poverty was the most powerful barrier to student access and success, Amarillo College has become an integral part of a community economic development partnership working to reduce poverty and increase educational attainment to promote economic diversity and create better-paying jobs. The college integrates accelerated learning, predictive analytics and wraparound social services to overcome poverty barriers. It collaborates with over 60 local nonprofits that have federal, state and private funding sources, and it offers multiple interventions -- from scholarships and tuition assistance to emergency aid funds.
Northeast Wisconsin Technical College is demonstrating the need to know the whole student in order to get the right services to the right students at the right time, even before they enroll. By asking students as part of registration and orientation to self-identify any barriers they think they might have -- from transportation to childcare to work-life balance -- the college has been able to not only pinpoint needed resources but also gather data on how to support the community and broaden its outreach.
Community colleges also need to build a portfolio of programs that match the education and training needs of students and employers over their life cycle. Recent debates over short-term credential programs (and whether or not Pell Grants should be expanded to cover them) raise legitimate concerns that college access is more than something we do once at the beginning of the student experience. We must create an ongoing credentialing system in which students gain and stack short-term credentials as they move between college and work.
At Cuyahoga Community College, or Tri-C, institutional leaders saw that some students didn't need college so they could get a job; they needed a job so they could go to college. Consequently, Tri-C is looking at ways to better align employment with education and training opportunities as a matter of access to college. Similarly, Wake Technical Community College in North Carolina is taking a "ladder economics" approach that is focused on building and sustaining community and employer partnerships as well as aligning programs from high school through college and further training programs to increase opportunities for stacking credentials.
Community colleges will recover from the pandemic. Those that thrive will be those that are beginning to move on from the boom demographic years and the enrollment and management apparatus of past success. We must begin to build a new pipeline for the talent that is being lost in our communities. The strength of community colleges has always been local, and we can leverage our localness in new ways. By helping others, we will pave the way not only to sustainability for our campuses but to a long-term economic recovery in the neighborhoods that need it most.