You have /5 articles left.
Sign up for a free account or log in.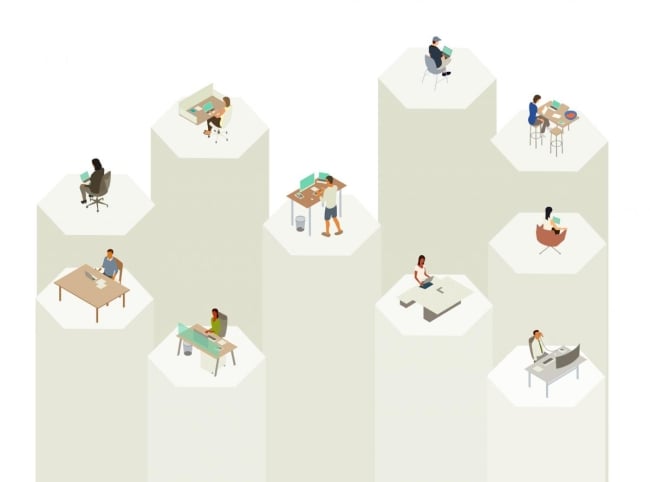 The countless challenges and endless demands that higher education technology leaders have met since the pandemic began come with at least one major silver lining: they validated the urgent need to overhaul woefully outdated technology.
For years, chief information officers have been urging their institutional leaders to invest in modernizing core administrative platforms, with a particular emphasis on moving to cloud-based student information systems (SIS). Most are very old: 72 percent of higher education institutions in the United States still use on-premise legacy platforms selected more than 20 years ago.
Institutions relying on outdated technology are like cities with failing infrastructure -- they are an inefficient hassle for users to navigate. Students expect their learning environment to provide the same seamless digital experience they have elsewhere: personalized engagement and consistent 24-7 access to a range of services and resources across multiple access points, including mobile devices. Systems built two decades ago can't do that.
The pandemic made everyone painfully aware that these limitations were major liabilities, as many institutions struggled to adapt to an all-remote environment. Students, particularly those from low-income backgrounds, faced new barriers in shifting to online learning and accessing support services. Many either didn't complete the spring 2020 semester or neglected to return in the fall.
The wake-up call came through loud and clear: by neglecting to modernize their technology, institutions lost crucial opportunities to connect students with the people and services they needed to succeed.
In response, top administrators are turning to technology leaders in droves, finally giving them the green light to lead their institutions through the complex process of selecting expensive cloud-based systems to help them transform the student digital experience and build hybrid campus models to better serve their learners.
But choosing the right systems is a massive change-management effort, demanding new collaborations across multiple entrenched administrative silos. Over the past 30 years, I've advised hundreds of institutions through their journeys to select and implement technology systems, and modern cloud-based SIS require administrators and their staffs to work more closely with their IT leadership than they ever have before.
Because these systems are fundamentally different from previous ones, it can be quite challenging for chief information officers and other technology leaders to garner the sustained commitment to change these projects require from administrators and staff members across a variety of functional teams. As institutions strive to redefine the student experience, here are three ways stakeholders can partner with their IT teams to bring about positive and transformative improvements with new technology.
No. 1: Commit to collaboration. Deans, faculty and department leaders must take the time to explain their needs and goals to their technology leaders before they begin considering their student system options. In recent years, many administrators have fallen into the trap of creating "shadow IT" challenges by purchasing technology without consulting their IT teams.
The result? It's quite common to find an ad hoc patchwork of dozens -- often hundreds -- of tools and applications spread across various offices and systems that interact with students.
The bursar's office might have a convenient online payment system, making it as easy for students to pay tuition with their mobile devices as it is to place an Amazon order. Meanwhile, an academic department could require students to collect and submit paper forms with handwritten signatures to waive a course requirement.
On the front end, these inconsistencies create a confusing maze for students to navigate. Behind the scenes, they are indicative of a tangled mess of one-off solutions selected in a vacuum by departments focused solely on their own needs.
CIOs and their teams are the technology experts with a bird's-eye view of their institution's entire IT ecosystem. They understand how all the various systems need to fit together, along with related security vulnerabilities they may create. For new cloud-based systems to realize the promise of providing a seamless experience for students, IT leaders must be treated as true strategic partners. Administrators and departments have to make technology purchasing decisions in consultation with them, or they risk wasting time and money on solutions that won't serve their needs.
No. 2: Compare costs in context. Prepare for sticker-price shock, because modern student systems are one of the most expensive investments an institution makes. A large public university could spend more than $100 million on a new system, and even small institutions can spend more than $5 million in the first five years.
Annual recurring costs for subscriptions, ongoing training, project management fees and other related expenses quickly add up. They also vary greatly depending on an institution's size, the complexity of the implementation and the chosen vendor.
The many administrators involved in funding and approving cloud-based student systems will want to compare costs across vendors. But available pricing information can be very misleading, given how complicated it is to accurately assess true costs due to:
Timing. Pricing for the same systems can fluctuate wildly in a matter of months. Early in their product development cycles, vendors with unproven solutions may offer large pricing discounts as incentives for institutions to be early adopters.
Compatibility. Every new student system available has its own distinct technology, so implementation costs for similar-size institutions can vary drastically depending on how compatible the new technology is with existing systems.
Vendor assumptions. Price quotes from vendors may be overly optimistic about an institution's internal resources and expertise. Staff members will probably need retraining, and data will require reorganizing. Those are significant add-on expenses that vendor quotes don't include.
The bottom line is that the actual cost of a new cloud system is hard to determine without an understanding of how an institution's specific combination of internal technology resources impacts the pricing.
IT leaders have the strategic expertise to evaluate these price quotes in the proper context and help stakeholders compare them evenly across various vendors. Rely on their guidance to minimize unforeseen expenses and issues down the road.
No. 3: Be reasonable about what you can get. Outdated student technology platforms are heavily customized, because campus technology teams are responsible for regularly operating, maintaining and updating these systems. Newer standardized student platforms shift those responsibilities to the vendor. This saves time and money, but only if the many departments that serve students are willing to work with their campus IT teams ahead of time to modify their operations internally.
It's hard to overestimate how challenging it can be for administrators and staff to adapt to this new paradigm because it involves fundamental cultural changes in how they do their jobs. They are used to technology adapting to them, not the other way around. As one university CIO noted in a recent Twitter dialogue, developing student systems that can account for the inconsistencies and idiosyncrasies in how various institutions operate creates a "developer's nightmare."
In March 2020, however, we saw faculty and staff members overcome years of resistance to change in a matter of weeks. They gained a new appreciation of how vital remote learning technology tools and systems are to their core educational mission, and they worked closely with their technology leaders to ensure students could continue learning under exceptional circumstances.
Moving forward and improving the student experience through cloud-based systems will require an equal commitment to change across entire institutions. It will be challenging and time-consuming for years to come, but it is urgently necessary and certainly possible when institutions trust their IT experts as strategic partners throughout the process.