You have /5 articles left.
Sign up for a free account or log in.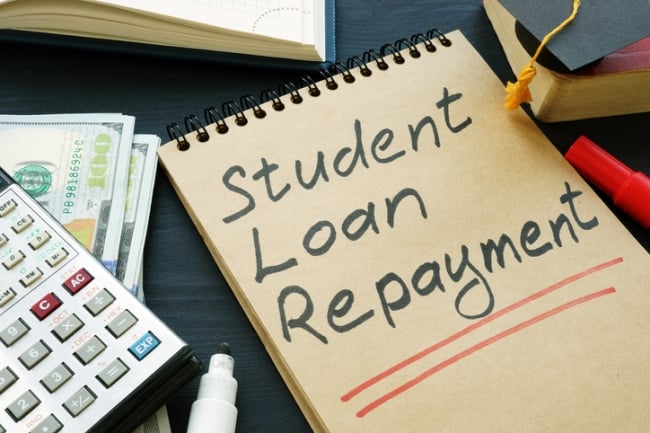 designer491/iStock/Getty Images Plus
College students take on debt because they believe higher education is risk-free and will pay off. But for too many students, especially those from families with low income and low wealth, this is no longer true.
While college continues to pay off for many, its skyrocketing costs—driven in part by decades of declining state investment—can make it a risky proposition for the very students who stand to benefit most from a degree. This system exacerbates long-standing gender and racial wealth gaps, with the greatest risks falling upon those who have the fewest resources to begin with. Though students of all races are harmed by the current system, pre-COVID data show that 12 years after starting college, only Black borrowers typically owe more on student loans than they borrowed.
The Biden-Harris administration's emergency pause on repayment and collections has given millions of families a much-needed break, but the pause won't last forever. Even if the president's one-time debt relief program moves forward, absent broader reforms, students will face a complex and excessively risky decision about whether to enroll in college. With far less fanfare than debt relief, the administration's proposed reforms to income-driven repayment (IDR) programs, the details of which were released last week, represent a promising and significant step in delivering on higher education's promise, as part of a needed suite of broader higher education financing reforms.
Protecting Borrowers
Reformed IDR plans—as part of a comprehensive agenda that makes college (including living expenses) more affordable, helps more students complete a degree and holds colleges accountable for serving their students—offer a clear path forward for former, current and future students alike. IDR refers to a range of repayment plans that reduce the risk of attending college by adjusting borrowers' monthly student loan payment based on income, with the goal of protecting them from unaffordable payments. When designed well, these plans can be particularly helpful in encouraging students of color, first-generation students and students from low-income and low-wealth families to attend and complete college. IDR plans help level the playing field between well-resourced and more disadvantaged students.
The Biden-Harris administration's proposed updated IDR plan would provide significant financial relief to millions of borrowers, with the most benefits going to those most in need. First, it would make monthly payments far more affordable; under the proposed plan, a borrower earning under 225 percent of the federal poverty level—the annual equivalent of about $15/hour wage for a single borrower—would have a $0 monthly payment. For borrowers whose income levels fall above that threshold, monthly payments will be capped at 5 percent of the borrower's discretionary income for undergraduate-level debt and 10 percent for graduate-level debt (those who have both would pay between 5 and 10 percent, based upon a weighted average calculated from the share of their original loan balances borrowed for undergraduate versus graduate study).
The plan also addresses one of IDR's biggest issues—ballooning balances—by waiving borrowers' unpaid monthly interest. This means that as long as someone makes their monthly income-based payment, their balance won't grow, even if their payment doesn't fully cover interest.
The proposal also reduces the amount of time borrowers with lower balances need to stay in repayment before their balance is forgiven, with those who borrowed $12,000 or less receiving loan forgiveness after 10 years of repayment (every additional $1,000 borrowed above that amount would add one year of monthly payments, up to the total limit of either 20 or 25 years). Borrowers with smaller debts are among those who struggle the most, as that debt is often the result of an unfinished degree.
According to Department of Education data, borrowers in the lowest 30 percent of projected lifetime earnings would see the greatest benefit: their average lifetime payments per dollar borrowed would be 83 percent less than under the most generous current IDR plan.
Creating a Path to a Debt-Free Degree
Broader reforms are still needed to make college a reliable pathway to financial well-being and for our economy to remain competitive. Congress should pass legislation to make college more affordable, with the goal of giving economically disadvantaged students a path to a debt-free degree, and the affordability guarantee should stabilize tuition as part of delivering on its promise. Such a plan must address costs beyond tuition and fees, such as housing, food, transportation and childcare, which can be a significant barrier for students from low-income and low-wealth families.
The Biden-Harris administration should also continue its efforts to prevent student debt from driving students into poverty by further reforming the bankruptcy system and ending the punitive loan default system. This must include a permanent end to the seizure of tax credits and public benefits that families need to get on their feet.
Additionally, colleges must be held accountable via a stronger gainful-employment rule to protect students from college programs that promise them a career but leave them saddled with debt but no increase in earnings—a step that would mitigate concerns that institutions might take advantage of new IDR rules by offering low-quality programs. It will be important, too, to monitor tuition growth—though decades of research have found no causal link between federal aid and undergraduate tuition setting at public colleges and community colleges that serve the most economically disadvantaged students.
The administration's IDR changes, like its debt-relief plan, are far from perfect but are one more step toward much-needed reform, especially combined with other measures it is advancing, like public transparency on low-financial-value college programs. In a world where Congress is not likely to act quickly and adequately, the Biden-Harris administration's actions reforming IDR bring us far closer to a more equitable and effective higher education system. In the face of enormous, long-standing racial and gender wealth gaps, and limited upward mobility among children from families with low incomes, the IDR reforms are also highly likely to advance equity and promote economic mobility. More work is needed to realize higher education's promise and allow students from all backgrounds to become better off than their parents were. The Biden-Harris administration's actions are a worthwhile down payment toward that dream.