You have /5 articles left.
Sign up for a free account or log in.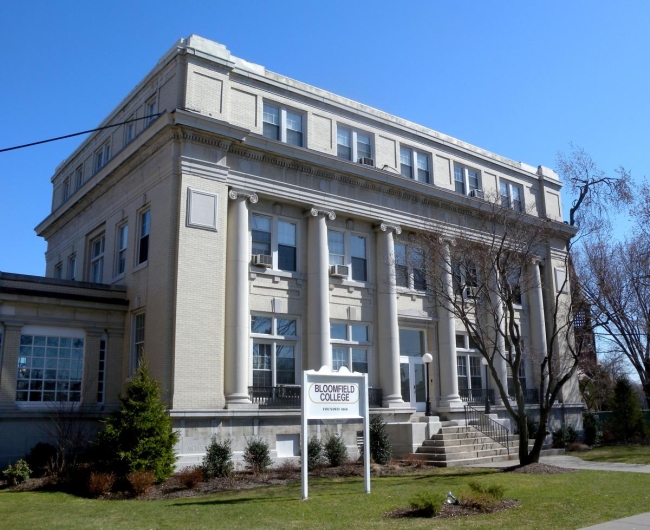 Jim Henderson/WikiMedia Commons
As the wave of closures of small liberal arts colleges across the United States continues, merging with a larger institution is increasingly seen as an attractive alternative. Some in higher education believe that a merged institution will preserve much of what is good of the smaller institution, while closure is merely oblivion.
But, as a longtime faculty member at an institution that is currently in the process of a merger with a much larger institution, I find myself asking, "Are the outcomes of closure and merger actually different?" The answer may be no, if care is not taken to preserve the mission and identity of the smaller institution.
I am particularly concerned about my own institution, Bloomfield College, in New Jersey. Bloomfield was founded 155 years ago and has a mission to serve students who have been excluded or marginalized. We are recognized by the federal government as both a predominantly Black institution and as a Hispanic-serving institution. More than 81 percent of our students are people of color. Unfortunately, like many small private colleges in recent years, Bloomfield has struggled financially. After a year of the administration searching for an institutional partner due to financial hardship, Bloomfield administrators announced last October that the college would be merged with Montclair State University and would become, by June 30 of this year, a new entity known as Bloomfield College of Montclair State University.
The faculty hopes the new Bloomfield will continue our mission to serve first-generation and low-income students. While administrations at both institutions have said they would like to see the mission preserved, there are three steps both administrations must take to make sure this actually happens.
The first step to preserving the mission and identity of Bloomfield College is consistent transparency throughout the merger process. The faculty at Bloomfield has not had significant input in any of the discussions thus far, and therefore we don't know how the cultures of the two institutions will be blended. We have received updates only after decisions have been made, including the decision to enter into the merger agreement itself. Administrators have spoken of giving Bloomfield faculty a chance to participate in shaping the new institution in the coming months, but there has been almost no opportunity for meaningful faculty input in this initial phase. How will the mission survive if the faculty who enact it with their students every day aren't meaningfully engaged in the development of the new Bloomfield?
The second step is preserving the policies that make up Bloomfield's identity as a supportive environment for first-generation and low-income college students. Montclair State is a large public institution that has been focused on building its research activities, moving from R-3 to R-2 status in the Carnegie classifications between 2016 and 2019, and serving students whose median family income is over $92,000. Bloomfield, on the other hand, is a small private institution where the faculty focuses on teaching and students have a median family income of just $38,000. Given the dramatic differences in student needs at the two institutions, the preservation of Bloomfield's mission postmerger will depend on preserving academic policies that are likely outside the norm of a large research university, such as small class sizes, a more manageable course unit system and a teaching load geared toward student support, not research.
The average Bloomfield class size is 13. The average class size at Montclair is 25. Furthermore, Bloomfield typically awards four credits per class rather than the three per class, as at Montclair and most large universities. The curriculum at Bloomfield aims to achieve learning outcomes in fewer courses, and the curriculum is stripped down to its essentials. We have smaller classes, fewer courses, fewer classroom changes and less time spent tracking attendance.
Additionally, the Bloomfield faculty provides a tremendous amount of mentoring, tutoring and other support to students, which is enabled by Bloomfield's course load policy. Under this policy, faculty members have a three-course-per-semester teaching load, rather than the four-course teaching load typical at Montclair. Three courses per semester means faculty spend more time on each course with each student, which can include making sure students have access to textbooks and course materials, tutoring and support for other challenges like access to transportation, housing and food. I'd argue that Bloomfield faculty members on average spend as much time teaching as faculty at Montclair, just in a different way that is specifically designed to support first-generation and low-income college students on their path to graduation.
All of this is to say that Montclair is a fantastic institution with incredible faculty and staff whom we will be proud to call colleagues, but the fact remains that the Bloomfield faculty teaches students studying in very different economic and educational contexts than many at Montclair, and our academic policies reflect that. Without such supportive policies, the new Bloomfield may fail our students and our mission.
The third step to preserving mission and identity is ensuring a stable, experienced faculty body. The faculty members who have upheld the Bloomfield mission for decades and want to continue doing so in this next chapter should be welcomed eagerly. Yet, neither administration has recognized the value of Bloomfield faculty in a tangible way. Bloomfield administrators have skirted questions about whether they will honor the faculty union contract language on severance and have made no attempts so far to provide retention support to ensure faculty members stick around. At the same time, the administration at Montclair has not committed to keeping Bloomfield faculty long-term at the new college. Instead, we have been invited to express interest in "faculty positions" that have not been defined in terms of rank, salary, tenure or length of appointment. It seems possible that tenured Bloomfield faculty members, many who have taught at the college for decades, will be offered short-term contracts covering the next year or two.
Although the Montclair and Bloomfield administrations have expressed an aspiration to hire as many Bloomfield faculty members as possible, no clear information or offers have been extended, and the faculty isn't due to be notified until March 1, which is four months before the closing of Bloomfield and the loss of our current jobs. Worse yet, the merger agreement was not announced until late October 2022, after the academic hiring cycle for the year was over. This put faculty members and their families in very uncertain waters. None of the faculty knows if they will continue at the new institution, if they will have tenure, how long their appointment might be, what their compensation would be or if their advancement and seniority now will mean anything at the new institution. The resulting chaos may drive even more of the current faculty to seek greener pastures—probably the younger and most dynamic of us. So, preserving the faculty that advanced the mission is not at all guaranteed.
We should be honest with ourselves about the merger process: the devil is in the details, and it is very difficult to effect a merger that isn't merely a closure or acquisition by another name. Extreme care must be taken to preserve the essence of the acquired institution, or its essential uniqueness will be lost and its mission unfulfilled.
---
EDITOR'S NOTE: In a joint statement, Montclair State University president Jonathan GS Koppell and Bloomfield College president Marcheta P. Evans wrote that when Bloomfield becomes part of Montclair State, "the college's long-standing focus on meeting the needs of underserved students will not change. In fact, its students will gain from being part of a thriving public research university and they will have access to all its resources. That commitment to student success is why Governor [Phil] Murphy and the New Jersey Legislature approved $12.5 million to support Bloomfield College in its time of need."
They wrote that Montclair State, which, like Bloomfield, is a majority-minority-serving institution and an HSI, "knows how to provide the supportive, student-centered education similar to what Bloomfield offers."
They added, "Montclair has made a genuine commitment to employ as many Bloomfield College employees as possible, and … has every intention of honoring that commitment to the very best of its ability. Montclair envisions a distinctive educational experience for Bloomfield College of Montclair State University students, and we know the University will need dedicated faculty and staff to facilitate it.
"Yet it would be irresponsible for Montclair to promise that employment will continue for all current Bloomfield College faculty and staff. The college's mission will not change, but how it is delivered must evolve to a more sustainable model, one that takes full advantage of the economies of scope and scale that can be gained by becoming part of a larger enterprise."