You have /5 articles left.
Sign up for a free account or log in.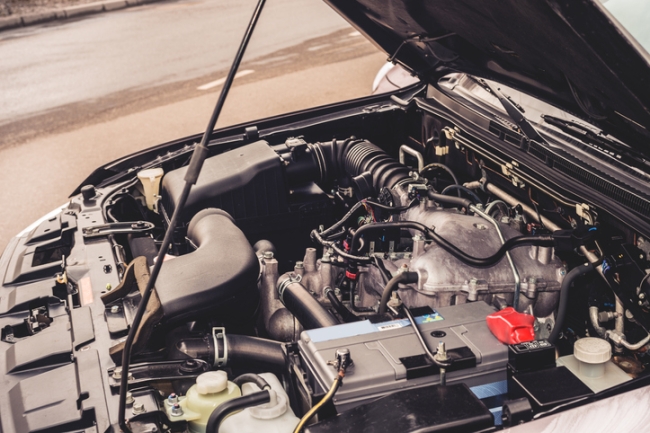 It may be time to rethink the college minor. Instead of or in addition to minors, higher education stakeholders may want to consider partnering with employers—both public and private—to create pathways toward certifications specifically designed to help students enter the workforce with higher-paying jobs.
A Move Toward Credentialing
People are questioning the value of a college degree and demonizing college along the way. Part of the problem is that the American public has lost confidence in the skills college teaches students and their employment prospects after graduation. By innovating beyond traditional ways of thinking about college—corporate versus academic, minor and major—we have the opportunity to leverage college-going as a means not only for bringing people together to solve the world's most pressing issues but also certifying students with the specific knowledge and skills needed to enter the workforce with higher-paying jobs.
This shift in thinking is not new.
Many colleges have embraced a "credential-as-you-go" framework for re-examining learning and its place in higher education, building credentialing opportunities into their curricula. These colleges and their certification advocates argue that certification not only readily equips students with the real-world skills to transition successfully to their first job post but also addresses many of the equity concerns colleges face by validating the idea that all forms of learning are valued, including forms of skilled labor.
As one example of this approach to credentialing, close to 40 community colleges partner with the Ford Motor Company on the ASSET program (Automotive Student Service Educational Training), which is designed to help students learn about automotive technologies specific to Ford. As part of this program, students are sponsored by a local Ford or Lincoln dealership. They spend time in the classroom learning Ford-specific automotive training and time in their sponsoring dealership applying those learnings. Upon graduation, students receive their associate degree in automotive technology, along with up to 19 industry-specific certifications, and are employed at their sponsoring dealership.
Through successful curricular integration strategies designed though partnerships between Ford and community college stakeholders, all of this is completed without adding time to degree.
Robert Turner, an associate professor and director of the automotive and diesel technology department at Odessa College, a Ford ASSET partner, said that students graduate from the program "more certified to work on today's vehicles than a large portion of the current technicians in the field."
"It took almost two decades into my career for me to get all the certifications that the ASSET program provides in just two years," he said. "Students leave Odessa College's ASSET program with 100 percent of Ford's certifications; this includes the hybrid and BEV [battery electric vehicle] certifications."
Not only can these certifications increase the number of skilled workers for employers, but academic programs can provide technical certifications that increase the students' salary, life quality and upward mobility.
Rethinking the Minor
Four-year institutions can learn much from the partnership between the community colleges and corporations like the Ford Motor Company. Recently, we at Ohio State University have received a grant from the ECMC Foundation that enables researchers in the College Impact Laboratory, the Ford Motor Company and Marketsource to examine the best practices of the ASSET program for its transformative potential, enabling students—often racially diverse students—to receive certification in automotive technical training without compromising time to degree.
One place we see potential for four-year institutions adopting the strategies of the ASSET program is in rethinking the college minor.
Academic minors are typically a secondary area of specialization for students. Sometimes, the minor is related to the college academic major; other times, the academic minor is in a different discipline altogether. Academic advisers often guide their students to choose a minor to either complement their academic major and/or expand their job opportunities. The research on college minors and their effects on student outcomes is scant if not nonexistent.
Imagine if four-year colleges were able to partner with industry leaders to offer students the opportunity to become certified in a specific content area during college without compromising their time to degree. The underlying rationale is simple: if students have time to minor, they have time to become certified.
Of course, developing partnerships like these will take forward thinking. Academics in the ivory tower will question rightfully the underlying implications of involving industry in academic decision-making. Industry leaders may be exhausted at the very idea of working with academics and their decision cadence—very slow and often muddied with bureaucratic nonsense.
Despite these and many other unstated issues, we view partnerships with industry as having unlimited potential—to meet the job-placement needs of students; to populate the workforce with thoughtful, college-educated graduates; to address the criticism that the United States is short on skilled workers; and to show the American public that college is a place for all types of learning, from Socrates to engine building and so much more.