You have /5 articles left.
Sign up for a free account or log in.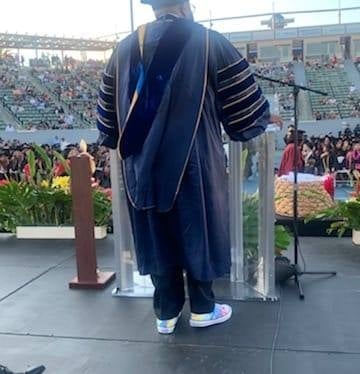 In my position as a community college president, a large part of the work is showing up as my authentic self. I can only do my job if I can be me; that is where strong, effective leadership comes from.
Becoming a strong leader takes work, and classic Chucks are part of my daily uniform. Chuck Taylor All-Star Classics by Converse, to be more specific.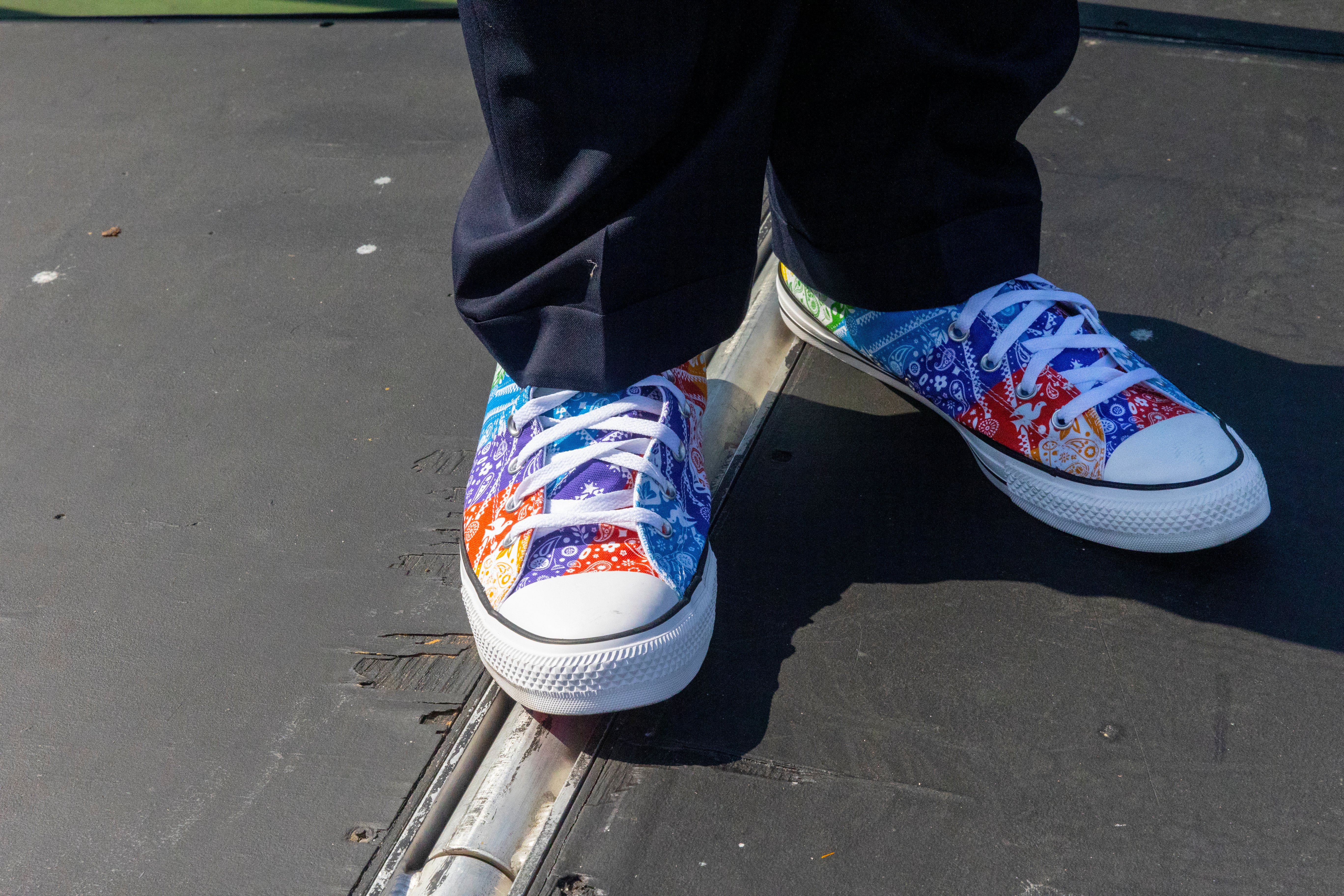 Being a part of the community at Compton College, where I serve as president and CEO, is essential to my work. This was especially true when I was hired as acting dean of student affairs at Compton nearly 18 years ago. Back then, I worked directly with students each day. Early on, I remember thinking about how important it was to make connections. When I was a kid growing up in Compton, a city just south of Los Angeles, the older gentlemen wore Chuck Taylors, along with former professional basketball player Julius Erving. That was our shoe. So, whenever I wear those, I feel connected to my community, my past, our students today and my authentic self. I believe students see me wearing Chucks and think, "This guy has got to be from my neighborhood; he's got to know about me and my life." And that's a great way to make a good first impression.
A lot of my current job as president/CEO involves numbers. We've worked to complete nearly $118 million in upgrades and new construction on campus while also obtaining more than $250 million for additional construction and student success programs. We are looking forward to opening a 250-bed student housing facility on campus, which will make us the first community college in Los Angeles County to have these facilities to serve foster youth, veterans and formerly incarcerated students. We've also established new initiatives that support racial equity and have changed the policies, practices, systems and structures of Compton College accordingly.
The overall point is that new things are happening at Compton College. We can't keep the business-as-usual model, because the students we serve today are incredibly different from those who were here in 1927, when the college first opened.
Regardless of the style of Chuck Taylors that I wear or Compton College's many accomplishments, I am often criticized for being too young, or for not serving as a community college faculty member before being named president/CEO, or because at times I speak rapidly and with passion. I hear many judgmental words about issues that do not involve my work, including the shoes I wear. To each their own, but to me, what's essential is being my authentic self every day for the students we serve.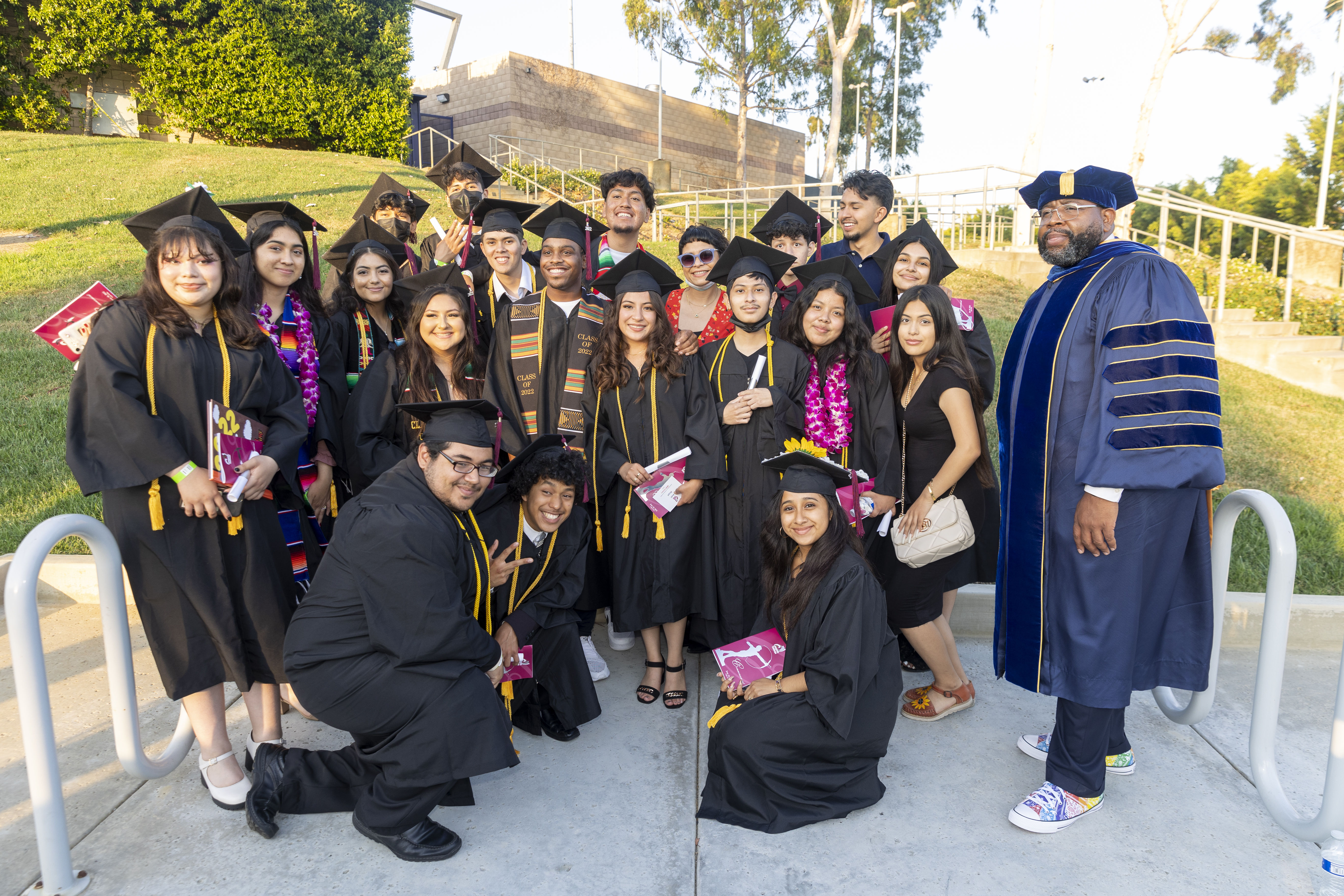 Influential leaders do not need to follow stereotypes: they need to do everything they can to connect with students. That said, I don't think wearing the same men's dress shoes that white male college presidents wore more than 95 years ago is necessary. Of course, these shoes are still worn by men worldwide, and I have no problem with other people choosing this footwear style. Many people with the best intentions have told me that I should consider shoes more befitting a college administrator. I smile, thank them and then tell them that these shoes are just right for this college president; what is essential to me as my authentic self is to be there for our students, unapologetically advocating for their success, especially for our students of color. They need to know that I am always there for them.
In my job, it is often the small moments that make the most significant impact. I was recently in Washington, D.C., on behalf of Compton College, and a man stopped me down the hall at the hotel and asked for help tying his tie. He was headed to the White House for a morning appointment and would later attend the State of the Union address. As I was helping him, I was reminded of the countless times I've helped students tie their neckties over the years and the pride I feel each time. The man was George Floyd's brother Philonise Floyd. We took a picture together—we both wore suits and ties, he in dress shoes and me in my Chucks—all appropriate for a day at the White House or working on behalf of Compton College students.
I believe in the old saying "clothes make the person," and Chuck Taylors make me the individual I need to be for the community I unapologetically serve. In higher education, our students don't need fake leadership; they need authentic, genuine and, most importantly, unapologetic leaders fighting and advocating for their success.