Success With Fee-Free Applications
Bowdoin, CUNY and Trinity of Connecticut all see gains from key shift for this admissions cycle.
On May 1 last year, 8 percent of the admitted applicants who said they would enroll at Trinity College in Connecticut were the first in their families to go to college. This year on May 1, the percentage was 12 percent -- a 50 percent gain in a single year.
What happened?
Trinity officials believe that the key difference is a change they made in the fall by saying that all such first generation students could apply for free. No longer would they need to either pay $65 or apply for a fee waiver.
You might think $65 would be inconsequential for those applying to a college where total costs for the next academic year will top $70,000. But Angel B. Pérez, vice president for enrollment and student success, says that's not the case. The results this year, he said in an interview amid-first-week-of-May craziness, leave him feeling that this is a change that matters.
For colleges like Trinity, which have competitive admissions, efforts to diversify the student body need to influence the application pool before they can influence the admit pool and eventually the enrolled pool. In the first year of the policy, the share of the applicant pool from first generation families increased from 17 percent to 27 percent.
Some of those students may not need the waiver, Pérez acknowledged, but first generation is a great proxy for all kinds of measures that will diversify Trinity's student body. Almost everyone (98 percent) who opted for the fee waiver also applied for financial aid. Of those admitted, the vast majority are eligible for Pell Grants and a majority will need institutional support from Trinity in excess of $50,000.
And 87 percent of these students are not white.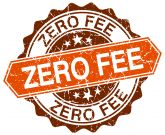 Pérez said the philosophy behind the shift is to "remove any barriers" that would prevent low-income students from applying and later enrolling.
Sure, these students could apply for a fee waiver, as Trinity permitted in the past, Pérez said, "but do we really need to remind students that they are poor?"
Pérez said he isn't satisfied with 12 percent. He plans to focus on first generation students when admitting off the waitlist and hopes he can get the share up to 15 percent by the time students arrive.
Bowdoin College is more competitive in admissions than is Trinity, admitting only about 15 percent of applicants according to the Education Department, compared to a bit over 30 percent for Trinity. Bowdoin is also seeing a positive impact from a similar shift.
The college automatically waived the fee for anyone who applied for financial aid or who was a first generation college student. Last year, only about a third of those who were either applying for financial aid or were first generation students applied for the fee waiver. This year, with the waivers granted automatically, the number of waivers went up 230 percent.
E. Whitney Soule, dean of admissions and financial aid at Bowdoin, said the shift appears to be having a positive impact.
As of May 1, based on accepted applicants committing to enroll, 53 percent of the incoming class will receive financial aid. That's up from 47 percent a year ago. And while a year ago, the average grant from Bowdoin was $40,000, this year's average is up to $43,000.
Soule said that the policy change appears to have "moved terrific candidates" into the pools of applicants and of admitted applicants.
Both Bowdoin and Trinity, of course, serve far fewer low-income students than do many public institutions.
The City University of New York, where low-income and first generation students are the norm, this year decided for the first time to waive the application fee for New York City high school students eligible for the federal free or reduced-price-lunch program, plus students living in federally subsidized public housing or a foster home, or who are homeless, and students whose families receive public assistance.
It's more difficult for CUNY to analyze the impact of changes this year because of a giant shift in public policy, with the state enacting Governor Andrew Cuomo's plan to make tuition free for most of those who enroll at either CUNY or the State University of New York. But Cuomo's plan had not been adopted when applications were due. And CUNY saw an increase of 6 percent this year, almost entirely from New York City high school students, many of whom were eligible for the fee waivers.
Bowdoin, CUNY and Trinity are all keeping their policies, and more colleges may soon make the same call. Brown University announced in April that it would automatically waive the fee (currently $75), starting with the next admissions cycle, for anyone who participates in federal programs for low-income students.