You have /5 articles left.
Sign up for a free account or log in.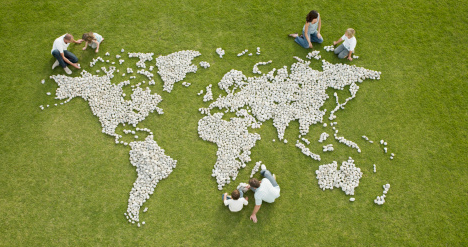 As many colleges and universities have moved in recent years to increase international enrollments, some have faced a backlash. This has been particularly the case in states such as California, where slots at top University of California campuses are in short supply. Some legislators have demanded caps on out-of-state or international students at public universities. And while some critiques of international enrollments appear based on questions of public policy, others seem downright bigoted, as in the recent ad campaign from a bus company aiming to attract customers from the University of Illinois at Urbana-Champaign.
The underlying assumption of these critiques is that international students displace Americans.
A new study (abstract available here) in The Journal of Public Economics finds that the assumption is incorrect. The study is by Kevin Shih, assistant professor of economics at Rensselaer Polytechnic Institute. He examined graduate enrollments in the period of 1995-2005 and the impact of international enrollments on domestic enrollments. This time period is key, he writes, because it includes a period of substantial gains in international enrollment, and also the period after Sept. 11 when many colleges and universities saw sharp declines in international enrollments as would-be students reported difficulty obtaining visas, and then a period of recovery from those declines. Shih writes that he believes the findings may well be the same for undergraduate students, and cautions against those seeking to limit the recruitment of international students.
Among his findings:
In most programs, the recruitment of international students leads to an increase in domestic enrollments.
Typically, every gain of 10 international students results in a gain of eight domestic students.
Master's students (who, like many international undergraduates, are "full pay") drive the trend, which is less evident for Ph.D. students.
The various patterns point to "cross-subsidization" in which universities use funds from international students to support the enrollment of domestic students.
Shih concludes his study by noting that he is examining only one way international students contribute to American universities.
"This research indicates that efforts to limit nonresident enrollment based on fears of domestic displacement … may be misguided," he writes. "Given that a large body of research has found that foreign students contribute positively to research and innovation, my findings suggest that such benefits may not come at the expense of domestic students."