You have /5 articles left.
Sign up for a free account or log in.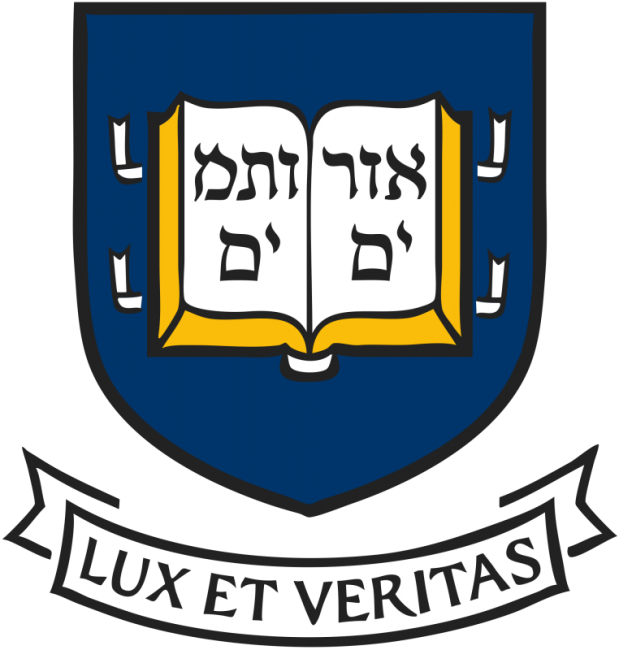 The U.S. Departments of Education and Justice revealed Wednesday that they are conducting an investigation into whether Yale University discriminates against Asian American applicants. The investigation comes as a lawsuit making similar claims against Harvard University -- and backed by the Justice Department -- is about to go to trial.
Yale, in a statement sent to students and faculty members, strong denied that it engages in any discrimination.
Beyond Yale, the impact of the latest investigation is hard to determine. Most legal observers believe that the Justice Department hopes a win in the Harvard case -- potentially at the Supreme Court -- could limit or eliminate the right of colleges and universities to consider race and ethnicity in admissions decisions. Such a decision (or an affirmation of that right) would likely to apply to all colleges, including Yale.
But the investigation of Yale could have an impact on public opinion, regardless of how the courts rule on Harvard. Federal lawsuits and investigations force colleges -- in particular private colleges that are generally exempt from open-records laws -- to release data and documents about their policies. Harvard has found itself on the defensive over documents released about how it evaluates applicants, even as the university has disputed the interpretations various parties have made of those documents.
Roger Clegg, president of the Center for Equal Opportunity, which opposes the consideration of race in admissions, said via email that he thought the Yale investigation could be significant. "It shows the openness of the administration to pursuing cases against other schools, which means that all schools using preferences need to review their programs," he said. "They might have hoped the Harvard case was unique since it involved an ongoing lawsuit that had already generated a Department of Education file; that hope has -- rightly -- been dashed."
But Shirley J. Wilcher, executive director of the American Association for Access, Equity and Diversity, said via email that the investigation should be viewed as part of a wider pattern of some trying to portray affirmative action -- rather than policies that favor alumni children and others -- as costing Asian Americans slots at top colleges. "They are using the complaints of Asian students as a pretext for their efforts to eliminate the use of race as a factor among many to achieve a diverse student body at selective institutions," Wilcher said. "In my view, the issue is not between Asian students and disadvantaged minorities; it is between Asian students and those privileged individuals who have historically benefited by being children of alumni, members of families who make financial contributions, graduates of feeder schools, athletes, et al."
The new investigation of Yale is based in part on a complaint filed against Yale (and also Brown University and Dartmouth College) in 2016 by the Asian American Coalition for Education. That complaint, and others filed by the group over the years, argued that elite colleges are keeping Asian American enrollments artificially low by holding Asian American applicants to higher standards than other applicants.
The data can be read in multiple ways. Nationally, Asian Americans made up around 6 percent of the U.S. population in the last U.S. Census -- and their share of enrollments at Harvard and Yale are well beyond that (almost 22 percent in the freshman class at Yale). But critics note that competitive institutions that do not consider race and ethnicity in admissions see much larger shares of Asian American enrollment. At Yale, white students are the largest group, but at the University of California, Berkeley, Asian Americans are the largest group, with more than 35 percent of undergraduates.
Yale's president, Peter Salovey, issued a statement Wednesday in which he said, "I write now to state unequivocally that Yale does not discriminate in admissions against Asian Americans or any other racial or ethnic group … and to affirm our unwavering commitment to diversity as a pillar of this university."
Many of those who have argued that Yale and other institutions discriminate against Asian Americans cite the perfect SAT scores and grades of many rejected Asian American applicants. Salovey's statement, without citing that argument, appeared to address it.
"One goal of Yale's admissions process -- forged through decades of experience and review -- is to create a vibrant and varied academic community in which our students interact with people of different backgrounds, experiences, and perspectives," he wrote. "Because our pool of applicants is extraordinarily strong, we are able to create this community while upholding the highest standards of academic achievement. Yale College could fill its entire entering class several times over with applicants who reach the 99th percentile in standardized testing and who have perfect high-school grade-point averages, but we do not base admission on such numbers alone.
"Rather, we look at the whole person when selecting whom to admit among the many thousands of highly qualified applicants. We take into consideration a multitude of factors, including their academic achievement, interests, demonstrated leadership, background, success in taking maximum advantage of their secondary school and community resources, and the likelihood that they will contribute to the Yale community and the world. This whole-person approach to admissions complies fully with all legal requirements and has been endorsed repeatedly by the Supreme Court."