You have /5 articles left.
Sign up for a free account or log in.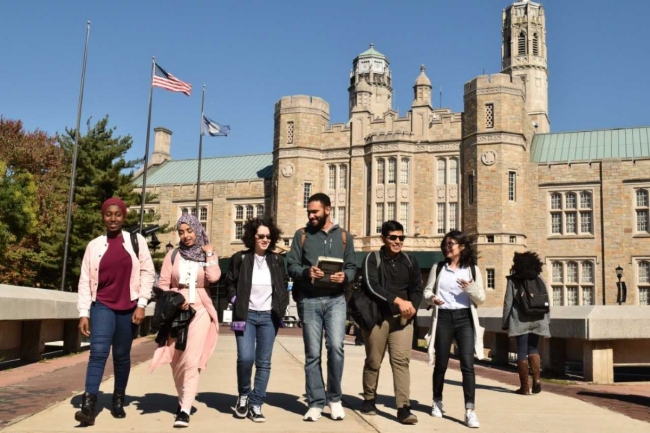 This spring Princeton University admitted its first transfer students since 1990. The news that Princeton had an explicit policy (prior to this year) of not considering transfer applicants stunned many educators who are aware of the increasing importance of transfer admissions to many four-year institutions.
It turns out that Princeton isn't the only place that wasn't considering transfers.
When the City University of New York created the Macaulay Honors College in 2001, its charter limited admission to "exceptional" students who enrolled directly from high school.
Professors questioned the policy, which is in some ways inconsistent with CUNY's traditions, in which many of its four-year colleges enroll and graduate people who started their education at one of the system's community colleges.
This year, for the first time, Macaulay has admitted 18 transfer students, in a pilot program. The students will finish up their associate degrees this spring at Bronx Community College and Borough of Manhattan Community College and will then enter Macaulay.
As at other institutions, the transfer students are more diverse than are those who enroll as freshmen. All 18 transfer students are from minority groups, most of them black or Hispanic. Macaulay's overall enrollment is currently about 50 percent white, 34 percent Asian, 9 percent Hispanic and 7 percent black.