You have /5 articles left.
Sign up for a free account or log in.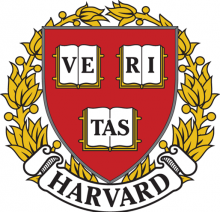 Last fall, a federal judge in Massachusetts heard arguments in a lawsuit charging that Harvard University's admissions practices -- in particular its consideration of race in admissions -- discriminate against Asian American applicants. Harvard denies the allegations. A ruling in the case is expected soon -- and appeals are expected regardless of the ruling.
Last week, Harvard announced the results of the latest admissions cycle, for the Class of 2023, and the share of Asian Americans admitted is at the highest level ever -- 25.4 percent. That's up from 22.7 percent a year ago, and a 12 percent increase in the share of the admitted class made up of Asian Americans.
What that means is impossible to know. During the trial, the plaintiffs introduced evidence suggesting that Asian American students have a more difficult time getting in than do students from other groups with comparable or in some cases lower grades and test scores. Harvard does not release admission rates by racial and ethnic group (although some from past years came out in the trial).
It's also important to note that, year after year, there is new evidence that Asian Americans are making educational gains at a pace that exceeds those of other groups -- and they are making up a larger share of the potential college-going student body.
Data released by the College Board in December showed that the average combined score on the mathematics and evidence-based reading and writing sections of the SAT of Asian Americans was 1223, up 42 points. That gain was far larger than those of other groups. Black students and white students saw gains of five points, while there was no change in Latinx students and Native Americans saw a decline. Asian Americans now make up 10 percent of test takers, up from 9 percent a year ago.
So Harvard and other institutions applying the same approach to admissions could have admitted more Asian American applicants this year than in prior years. Asian Americans have been showing such gains year after year -- not always with similar gains in the Harvard class.
Here are data for the last 10 classes admitted by Harvard. (Note: These are admissions numbers, not enrolled students figures, but Harvard has one of the consistently highest yields in the country.)
| | |
| --- | --- |
| Harvard Admitted Class of | % Asian American |
| 2023 | 25.4% |
| 2022 | 22.7% |
| 2021 | 22.2% |
| 2020 | 22.1% |
| 2019 | 21.0% |
| 2018 | 19.7% |
| 2017 | 19.9% |
| 2016 | 20.7% |
| 2015 | 17.8% |
| 2014 | 18.2% |