You have /5 articles left.
Sign up for a free account or log in.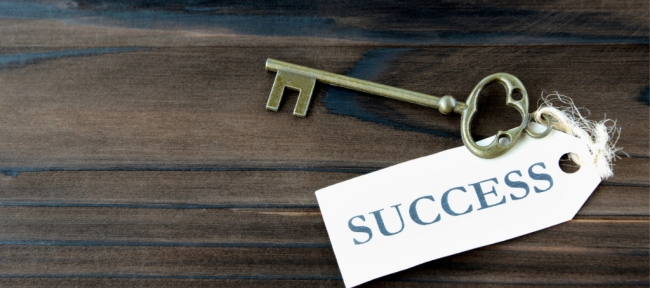 The recent admissions scandal has exposed a group of wealthy parents who paid hundreds of thousands of dollars to get their children into college -- through bribery and deceit.
A poll released last week tried to quantify how much wealthy parents pay (legally) for the same purpose of getting a child into college. CNBC released its poll of millionaires, defined not as those with a million dollars in net worth, but those with at least a million dollars in investable assets.
The poll has prompted some raised eyebrows on social media and elsewhere by sharing that the millionaires reported, on average, spending less than $1,000 to get a child into college. The items about which millionaires were asked included some of the obvious categories of spending (test tutors). But some of the larger potential expenses (such as paying for private schools, or paying to live in areas with strong public schools) were left out, in part because these expenses might have multiple goals, of which getting a child into a good college would be only one.
Even with those limitations, the poll shows what millionaires said they did to help their children. The top strategy, cited by one-third of the millionaires, was to encourage extracurricular activities -- which might or might not have financial implications for the parents. (Urging a child to join a club might not cost anything; financing a child's extracurricular-related expenses would.).
The data also show that some millionaires acknowledge that they are spending a lot to help their children get into college. Of those millionaires under the age of 55, 20 percent reported spending more than $50,000 to help their children get into college.
And the data show that a small minority of millionaire parents -- 2 percent -- said that they made gifts to help their children get into college. That percentage may be small, but with 14 million people with millionaire status in the United States, that would be a lot of gifts. (College fund-raisers are currently lobbying against legislation that would impose reporting requirements and in some cases limit tax deductions on donations made close to the time when a donor's child applies to college.)
Here are the top ways that the millionaires say that they help their children with college admissions.
| | |
| --- | --- |
| Activity | Percentage |
| Encourage athletics, arts and extracurricular activities | 33% |
| Hire test-prep services/tutors | 7% |
| Hire college admissions counselor | 2% |
| Use college essay/application service | 2% |
| Donate money | 2% |
| Seek recommendation letters from people with influence | 1% |
For those who are spending on some of these items, it would be common to go well over $1,000.
According to the Independent Educational Consultants Association, comprehensive packages for a student range from $850 to $10,000, while the average hourly fee is $200. Such fee levels mean that many middle-class families are able to find private counselors, but the wealthy have access to services that are priced beyond the reach of most Americans. In 2005, Inside Higher Ed wrote about a three-and-half-day workshop for which the fee was $9,999. Last year, Inside Higher Ed wrote about a service that charged $1.5 million to help an applicant seek admission to 22 colleges.
Beyond private counselors, a growing number of wealthy applicants are hiring people to help them write their college essays. Those in the field say that they coach applicants and don't write essays for them, although many say that they know of less reputable people who do write essays. Counselors also report that they must coach parents not to write the essays, and that they must stress that an essay in too adult a voice will be presumed to be written by someone other than the applicant.
Such services don't come cheap. One writing coach charges $2,500 for complete service through the process. Another charges $1,500 for the basic Common Application essay and then $700 for help on each supplemental essay. Most of these writing coaches report that their clients have already hired private counselors.
While test prep is available free from Khan Academy, many parents of means spend considerably on such services, which can include videos, group classes and private tutoring. Kaplan offers online courses starting at $899 and one-on-one tutoring packages starting at $1,999. Princeton Review starts tutoring at $150 an hour and is currently offering a discount on a two-month SAT prep course, at $1,349. Boutique services charge much more than Kaplan or Princeton Review.
Many have written that encouraging extracurricular activities -- while sounding like something that would be easy for parents of all income brackets to do -- may not be possible for all and may have real expenses. In part this is because extracurricular offerings are more plentiful at high schools with wealthy students. And students with work responsibilities may not be able to devote as much time to extracurriculars.
An essay in Jacobin defending the SAT, by Freddie Deboer, an education blogger, made this point:
"The student who is captain of the sailing team, president of the robotics club, and who spent a summer building houses in the global South will likely look more 'holistically' valuable than a poorer student who has not had the resources to do similar activities. Who is more likely to be a star violin player or to have completed a summer internship at a fancy magazine: A poor student or an affluent one? College essays are more easily improved through coaching than test scores, and teachers at expensive private schools likely feel more pressure to write effusive letters of recommendation than their peers in public schools," he wrote. "Favoring the 'soft' aspects of a college application is straightforwardly beneficial to the more privileged at the expense of the less."
Akil Bello, an educational access consultant who works with low-income students and is co-founder of Bell Curves, a test-prep service that seeks to serve a broad cross-section of students, said via email that he found the $1,000 and under estimates by the millionaires to be "suspicious," given how much money so many wealthy parents spend on items covered and not covered by the research.
Bello said that the survey may say more about how the wealthy manage to not think about how much they are spending and how much of an advantage that spending gives to their children.
Citing private school tuition, college trips and summer camps for academic enrichment or athletics, he said that "it is likely quite easy to overlook investments that millionaires view as normal living and education and not specific to college admissions."