You have /5 articles left.
Sign up for a free account or log in.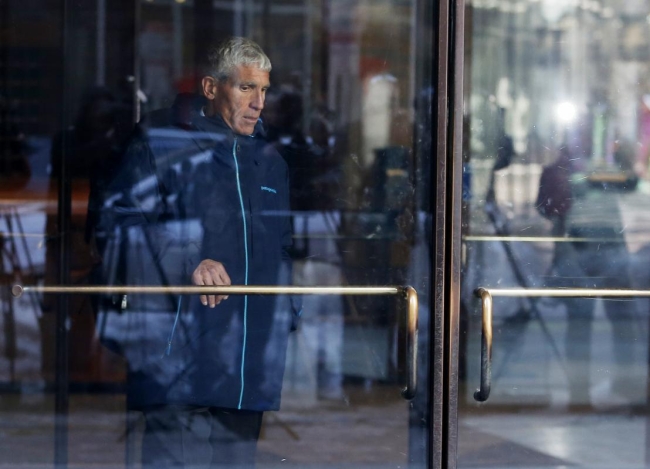 Boston Globe/Contributor/Getty Images
LOUISVILLE, Ky. -- More than six months after the Varsity Blues scandal broke, those who work in college admissions are still coming to terms with what the bribery allegations say about how higher education decides who gets into which campus.
A Sept. 27 panel at the National Association for College Admission Counseling National Conference included some protestations of innocence. Although coaches were implicated, speakers were quick to point out that no college admissions officers were charged in the wide-ranging scandal. Nor were counselors employed by high schools -- the man at the center of the scandal, William (Rick) Singer, ran a private counseling company.
But panelists soon found themselves debating far-reaching questions about which students top colleges enroll and why the scandal has so completely captured the public's attention. They also wondered what they can do to reform an admissions system that many outside of the academy's ivory towers have come to believe locks in inequities and denies underprivileged students the opportunities that are lavished upon the wealthy and powerful.
"This is a time to do some self-reflection at our institutions and be honest," said Youlonda Copeland-Morgan, vice provost for enrollment management at the University of California, Los Angeles. UCLA is one of the institutions where a student allegedly gained admission through athletics because of her parents' bribery.
"The fact is, in America, where you go to college matters," Copeland-Morgan said. "It opens doors. There are privileges for being in the best college."
Not everyone places the same value on highly selective institutions as do some privileged members of society, according to Suzi Nam, executive director of the Lenfest Scholarship Program, which aims to provide opportunity for rural Pennsylvania students.
Still, the idea persists that a set of top colleges provides students with the best connections and opportunities in life. It may very well be at the heart of the admissions scandal, in which dozens of parents and coaches were charged in a scheme that allegedly included cheating on standardized tests and paying bribes to have students admitted as athletes -- some in sports they did not even play. Some, including Singer, have already pleaded guilty.
Public attention to the case has been heightened because several celebrity parents, including actresses Lori Loughlin and Felicity Huffman, were charged. Loughlin is fighting the charges against her, while Huffman has pleaded guilty.
"It's still on the cover of People," said Lisa Sohmer, an independent college counselor. "It's no longer on the cover of Newsweek."
And the scandal exploded at a time when the public has a sense that there are outsiders and insiders, Sohmer added. Society is looking at various types of privilege, whether that be white privilege, financial privilege or the privilege to have access to information about how college admissions works.
"It really points to larger systemic conversations that are happening in society right now about privilege, about access, about how does one group in society get ahead over another," said Angel B. Pérez, vice president for enrollment and student success at Trinity College in Connecticut (and an occasional opinion contributor to Inside Higher Ed). "I think, really, it started to point out some issues that, particularly, the American public is feeling."
The admissions process appears to many like a black box, Pérez said.
Admissions officers in several different appearances at NACAC's National Conference suggested the admissions process is opaque in part because it is complex. It is difficult to explain the complicated concept of holistic admissions to the public, for example.
A holistic admissions process doesn't use any one factor to determine whether a student will be admitted to a college. Instead, admissions officers review students' academic achievements alongside other factors, like their experiences, in order to determine whether they will be admitted.
It can also be hard to be transparent about admissions processes if enrollment managers don't know what their processes will look like over time. And those processes change as student pools change.
Nonetheless, Pérez called for more transparency. The American public has been demanding additional transparency in other parts of life, so why wouldn't it want more visibility into the high-stakes process of getting into college? Pérez recently opened up about enrollment strategy for a lengthy piece in The New York Times Magazine.
Being more transparent might allow colleges to help first-generation students understand what they need to do to gain admission. But admissions officers said they won't be able to give students a formula for admission, because one doesn't exist.
There is also the question of whether admissions officers are ready to be honest with students -- and with themselves.
They still talk about the process as if it is fair. It is not, Pérez said.
"Don't say that we want to see a holistic application process when you really only get to holistic if you meet the SAT benchmark," said Sanjay Mitchell, director of college and alumni programs at Thurgood Marshall Academy Public Charter School in Washington.
Mitchell called for changes to the way colleges and universities recruit. Wealthy institutions should be able to find the money to recruit in often-ignored areas like Chicago's South Side, he said. A student with a low GPA at a private high school is not of higher value than one with a high grade point average at a public high school.
"Black students don't only go to private high schools," Mitchell said. "They do go to urban schools, and they are really smart."
Meanwhile, colleges and high schools will continue to grapple with what to do about the type of fraud and bribery at the heart of the Varsity Blues scandal.
Aliza Gilbert, a college counselor at Highland Park High School in Illinois, said the onus is on colleges to review applications better. For instance, students take many steps to verify that they are Pell eligible, she said.
"Think about the work that they do to prove to you that they are poor," she said. "Now think about how much time you spend on your applications of your full-pay students. Do you look closely at the things they do, or do you just accept everything as is?"
Others cautioned against looking to those with ulterior motives for solutions.
"Who is putting these proposed changes out there?" asked Sacha Thieme, assistant vice provost and executive director of admissions at Indiana University Bloomington. "Right now it's not always our community. We have great efforts starting to get creative about these conversations, but some of the groups who are putting these ideas out there are vendors, and is that where we should be looking for our solutions?"
The response is still unfolding.
"We got hacked," says Jim Jump, academic dean and director of college counseling at St. Christopher's School in Richmond, Va. (and an Inside Higher Ed columnist). "It's important to send a message that this is not business as usual, that this was something out of the ordinary. But I think it's also a time for us to think very carefully about, is this something that needs a patch or is this something that needs to be redone totally?"