You have /5 articles left.
Sign up for a free account or log in.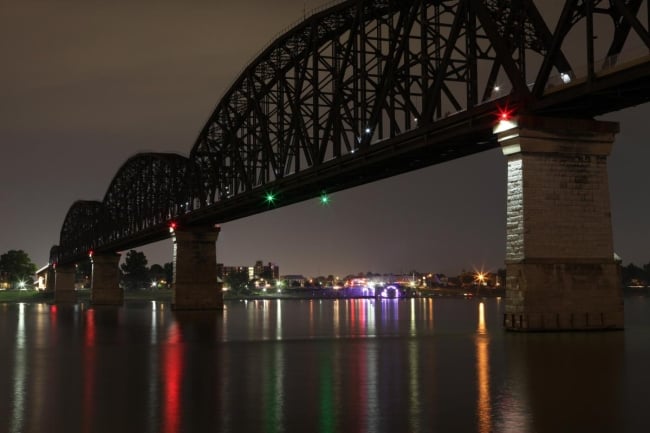 Raymond Boyd/Contributor/Getty Images
LOUISVILLE, Ky. -- The 2019 National Association for College Admission Counseling National Conference in many ways represented the end of an era for college admissions.
As such, the meeting and the weeks leading up to it looked a lot like a group of people moving through the five stages of grief.
The most-anticipated change at the conference was a package of deletions from NACAC's Code of Ethics and Professional Practices. The CEPP was stripped Saturday of sections restricting colleges' ability to offer early-decision incentives, recruit first-year undergraduates and recruit transfer students. NACAC made the cuts because the U.S. Department of Justice​ believes they restrain competition.
It's not yet clear how the changes will affect colleges' admissions behavior, although they have the potential to supercharge competition for some students. Even if colleges don't change their behavior at all, the vote is a break from the past because it is being prompted by an antitrust investigation by the Justice Department.
That investigation is part of a climate that has become much more hostile toward higher education and its admissions processes. This year's Varsity Blues admissions bribery scandal has grabbed headlines and heightened discussions about whether the process of getting into college is even remotely fair -- no matter how few institutions were actually implicated. Another antitrust investigation has been probing some institutions' early-decision practices.
At the same time, NACAC itself is in line for significant changes. The association hasn't posted an annual surplus since 2013, according to its tax documents. Insurance payouts of about $314,000 helped defray legal costs this year but didn't cover all of what has been described as bills totaling in the "high six figures." NACAC on Saturday adopted a new membership model, and its longtime CEO, Joyce E. Smith, is retiring in the summer.
So in many ways, NACAC members are grieving the end of the way things used to be while preparing for an uncertain future.
This isn't to say the old paradigm was good for everyone. Many colleges struggled to fill their classes even before the CEPP changes, and many students -- often underrepresented minority students or those from low-income backgrounds -- haven't been well served by the current admissions process.
Nor is this to say the five stages of grief are the best lens through which to view the conference. The following stages -- in roughly the same order they could be publicly observed -- collectively are just one way to make sense of a very unsettled time in admissions and a difficult week for those who work in the field.
Anger
Keynote speaker Randi Zuckerberg was largely considered to have started the national conference off on the wrong foot with a presentation that was lambasted by critics as privileged and tone-deaf.
Zuckerberg, the former director of marketing development for Facebook and sister of the company's founder, graduated from Harvard University but described herself as having an unlikely entrepreneurial journey. She was rejected from Harvard's music major in her first week on campus, she said.
Her presentation was filled with stories about hobnobbing with celebrities while working for Facebook. She said her best advice for young women who want to get into technology was to have a more traditionally male name like Randi, calling such an idea both funny and horrible.
Zuckerberg addressed the digital divide, saying she wondered how children born in zip codes in Mississippi or Tennessee with low access to technology can compete. She closed by talking about her work producing theater and by singing.
NACAC leaders said Zuckerberg was not their first choice -- other speakers fell through. But some attendees wondered why the association didn't move its closing speaker, Jabari Sellars, an English teacher at the Siena School and self-described "proud nerd," to open the event. The opening keynote is considered a more prominent platform and is much better attended than speeches on the conference's last day.
Reaction was so strong to Zuckerberg's appearance that NACAC issued a statement through its conference app.
"While there were some in the audience who obviously enjoyed the speaker's remarks, the keynote as delivered was clearly not what we anticipated," it said. "NACAC had substantial telephone and email discussions with the speaker and her staff, and we had been assured that her remarks would discuss the impact of technology on today's students, females in technology-related majors, and other education topics. Additionally, we are aware that information is circulating on the speaker's customary fees. Please be assured that NACAC paid nowhere near the amounts quoted, and that we received a substantial educators' discount."
Anger also boiled over on social media after three Assembly members voted against the CEPP change Saturday. Smith publicly addressed the social media talk about the voters.
"We have been made aware that on social media some of these people are being maligned, which I think is so unnecessary and so inappropriate," she said. "I ask that you as delegates and members and others who may have some opportunity to say so via social media, that you respect the democratic process."
Depression
Several admissions officers confided that they felt saddened by the changes unfolding. Many genuinely believed that the CEPP restrictions targeted by the Department of Justice were in place to protect students.
If they stopped thinking like admissions officers, they could see how the provisions might be considered restraint of trade, some said. But as admissions officers, they believed it to be important that students not be bombarded with recruitment offers long after committing to a college. They felt it was important that families know by a firm date where they would be enrolled in the fall.
Beyond sadness, some panelists speaking publicly explored the potential negative ramifications of the changes.
"My college counseling friends are very nervous about the fact that although the public believes this may give young people more choice, the reality of the matter is young people also need structure, and they really function well under some of these guidelines," said Angel B. Pérez, vice president for enrollment and student success at Trinity College in Connecticut (and an occasional opinion contributor to Inside Higher Ed). "We're a little nervous about what this actually will mean for students and the public."
Changes to early decision could also be problematic for colleges.
"This could get worse," said Ffiona Rees, senior associate director, evaluation and international admission, at the University of California, Los Angeles. "This very likely will get worse. But if you're forcing more families to apply early decision, I think in some states they're actually going to start to behave a little differently."
More families might back out of early-decision contracts or submit applications elsewhere even if they have applied for early decision at a college or university. That would strain the core bargain of early decision -- that a college will admit a student early if he or she agrees to accept its offer.
Bargaining
NACAC has been trying to negotiate with the Department of Justice to bring the antitrust investigation to a close. But as leaders talked about the CEPP changes at Saturday's Assembly meeting, it became clear they hadn't gotten as far as they wanted.
The association's lawyers and representatives have tried to justify the provisions in question to the Department of Justice as benefiting students on balance, not harming them.
"We concluded that deleting language would be the strongest recommendation to advance to the assembly delegates at this meeting," said Elise Rodriguez, director of college guidance at the Dalton School and a NACAC director, at Saturday's Assembly meeting. "As a show of good faith and compliance with this investigation by the Antitrust Division, the Department of Justice, NACAC leadership is advancing this motion for action by the 2019 Assembly."
Acceptance
NACAC leaders approached Saturday's Assembly vote with caution. Attendees generally expected the CEPP changes to pass, but few were willing to predict how easily they would do so.
When Saturday's Assembly vote unfolded, voters were eerily quiet. The changes passed overwhelmingly.
Governance changes at NACAC's membership meeting designed to make it easier for NACAC leadership to negotiate a consent decree with the Department of Justice drew a few comments and votes in opposition. But they, too, sailed through relatively smoothly.
Looking back, not everyone was surprised. NACAC members were told repeatedly that the changes were for the good of an association facing a grave threat.
"This is what had to happen," said Amy Cembor, senior associate dean of admission, Providence College. "To me, this says that people did their research and tried to be thoughtful about it."
Denial
Some admissions officers wanted to fight the Department of Justice case. The idea that NACAC might have a combination of the resources and willingness to do so seems to have proven incorrect.
Looking forward, NACAC leaders have been expressing a sentiment that may or may not prove to be denial: they hope colleges and universities will uphold the principles of the CEPP even after the provisions in question are gone.
"We hope that we don't realize the quote wild, wild West that everyone is predicting may happen," Smith said. "I'm hoping that there won't be any reports of severe poaching. Bottom line for me, guys, I have faith that we will weather this storm, that we will find an admission process that is meaningful and transparent to all involved."
Only time will tell whether that sentiment will one day look like denial.
Privately, though, admissions officers suggested at least some colleges and universities will have no choice but to break rank. Reports already surfaced last year -- when enforcement of the CEPP was suspended -- of financial aid being repackaged by some players after the traditional May 1 deadline.
Demographic changes and smaller future classes of high school graduates will place pressure on financially fragile institutions. It might only take one college turning to aggressive tactics to set off fierce bidding wars.
And some said NACAC's statement of ethics has served as a backstop in the past when a college president or board member asked admissions officers to do something that was out of bounds. Without the document to fall back on, some wonder how they will fend off pressure to be more aggressive about poaching students in the future.