You have /5 articles left.
Sign up for a free account or log in.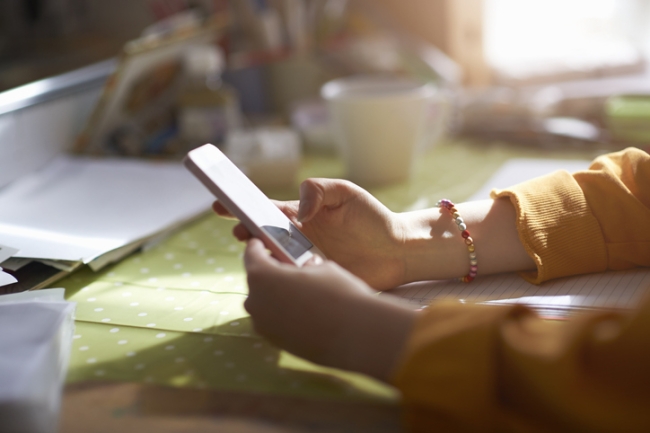 Getty Images/Dougal Waters
Sometimes "nudging" interventions aren't enough. A recently published working paper found it took financial incentives to get students to re-enroll in classes.
The paper, released by the National Bureau of Economic Research this month, compared different nudging campaigns at several community colleges in Florida.
The process typically entails encouraging students to re-enroll, fill out financial aid forms or hit other milestones via different forms of communication, with the intention of increasing college attainment. Several studies have looked at the effectiveness of texting students, with mixed results.
While more tailored campaigns seem to produce positive results, attempts at nationalizing them have fallen flat.
This study, funded by a grant from the Helios Education Foundation, provides a potential alternative.
Former students at the colleges were randomly assigned to one of two groups. One group received text messages with information on simplifying the re-enrollment process, while the other one received texts with that information as well as a tuition waiver for a course.
The researchers found that providing only information didn't have a significant effect on re-enrollment compared to students who received nothing. However, those who received both information and a waiver were 1.5 percentage points more likely to re-enroll than former students who received nothing.
"A nudge is intended to be a small trigger that makes it easier for someone to do something that they already want to do. But it doesn't work when that something is difficult, time-consuming or undesirable," Kim Manturuk, associate director of research, evaluation and development at Duke University, wrote in an email. "The reason that these researchers found the 'nudge only' intervention was not significant is because it did not address the reasons that students were dropping out."
But when students received a nudge and a waiver, she said, it worked "because it took away a barrier."
The intervention also worked best for former students who had the most accumulated college credits, those who had most recently left college and those with the lowest GPAs.
The research shows that nudges can work, but they need to be paired "with something concrete that speaks to a real need," said Terri Taylor, strategy director for postsecondary finance at the Lumina Foundation. The inclusion of a waiver changes the message from appearing as marketing spam in the former student's mind to something they should pay attention to, she added.
"I think everybody was hoping if we just do all the right nudges, we're going to get over these big hurdles," Taylor said. "But they aren't enough on their own. There's a lot of work that has to happen to make going back to some sort of postsecondary program compelling."
Colleges could pair nudges with any number of financial incentives, from forgiveness for things like parking ticket debts or childcare subsidies, she said. And while institutions may be hesitant to take on the burden of providing free courses, Taylor said the increased retention and completion rates down the road will cover the initial expenses.
The study looked at the potential issue of students only returning for one course, but found that those who received both a nudge and a waiver were more likely to enroll in more than one course as well as return as full-time students.
"Nudges that both communicate important information about making something easier to do, and reach people at the moment when they are positioned to take action, are likely to be the most impactful," Manturuk said.
More from Community Colleges