You have /5 articles left.
Sign up for a free account or log in.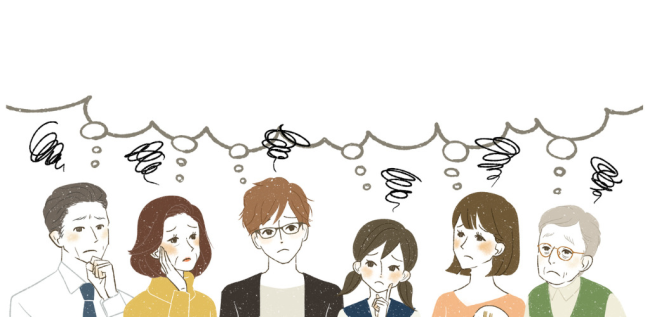 Many parents of high school seniors and current college students are skeptical of the quality of remote instruction offered by colleges since the coronavirus came to the United States. And some of these parents would not send their children to college in the fall if instruction is online.
These are the results of a Tyton Partners survey conducted this month.
The survey was conducted on Facebook and answered by 464 parents. Gates Bryant, a partner at Tyton, acknowledged that Facebook surveys are not the most reliable tools. But he said Tyton valued the timeliness of the survey. In addition, the flaws in a Facebook survey -- probably a sample that is wealthier and whiter than the general population -- make the survey sample more indicative of those populations.
Of the sample, only 57 percent said they would continue their child's education at the same institution if it offers only online education in the fall. Seven percent said they definitely would not return to the same college. And 35 percent said they were unsure.
The skepticism of online education was greatest among those parents whose children are seniors in high school. Of those, about 10 percent said they would not send their children to a college offering only online education.
The parents were also asked to rank the quality of the remote instruction students are now receiving, and on a scale of one to 10, they ranked it only 5.6.
Asked why, they mainly cited three reasons. The first was that remote learning is of lesser quality than in person. Typical quotes were "The content seems very poor. Mainly it is the student reviewing online content then taking quizzes and tests. I'm concerned my student will not receive the same quality of education in this format as compared to actually being on campus." And "She's a science major and has three difficult labs. The recorded labs are not done well, and she has no real access to professors or teaching assistants. It's very frustrating to her and doing the lab homework takes a long time to figure out."
Other reasons were that instructors are unprepared and that valued parts of the student experience are missing. Typical quotes were "Inconsistency of delivery of instruction. Per my child. The professors with limited technology skills and knowledge are not instructing. They are only providing reading assignments without any lecture, requiring students to take an exam and show their work without any guidance." And "My child attends a small, private university. We chose this school collaboratively so that he could partake in getting to personally know his professors and fellow students. This is impossible to achieve online. Therefore, collaborative learning in his passionate classes is stunted."
The survey also found that the parents were less likely to pay the same tuition rates as have been charged before the coronavirus.
What Should Colleges Do?
The question for colleges is what to do about this skepticism. Adding to the complexity of their decision, colleges are just starting to announce -- or to seriously consider -- their plans for the fall.
Bryant, from Tyton Partners, said he sees the results "as a strong statement of dissatisfaction" with the status quo. "Something has to change."
He said that Tyton didn't necessarily advocate one solution for colleges, but offered three possible approaches.
Do something with September. One approach might be to turn September into a block class period, like some colleges do for January, with students taking only one intense class. "What's so valuable about September?" he asked. He suggested this as an approach for all undergraduates, not just freshmen. The class would need to be online, but colleges could plan a full semester starting in October. (Some colleges, like Beloit College, are already doing this with a split fall semester, so that students can take the first half online and the second half in person.)
Take the financial pressure off. Davidson College did this by letting anyone affected by COVID-19 delay fall 2020 tuition payments by a year. While Davidson is a relatively wealthy college, Southern New Hampshire University is offering a full-tuition scholarship for one year to all who enroll at the university's traditional campus.
Use this time to jump into online education in a meaningful way. Many colleges were caught off guard by the coronavirus and needed to prepare very quickly for the transition, Bryant said.
"The way I would frame this is to look at it as an opportunity," Bryant said.
Elizabeth Johnson, chairman of SimpsonScarborough, said that the results of the new survey rang true to her. SimpsonScarborough sponsored a survey this month that found that one in 10 high school seniors who had planned to go to a four-year college prior to the coronavirus is likely to change direction as a result of the outbreak, and another 4 percent are very likely to do so.
"Yes, over the years, our research has found that student and parent opinions rarely differ all that much. So doing a sniff test based on what we know about students makes a lot of sense," she said.