You have /5 articles left.
Sign up for a free account or log in.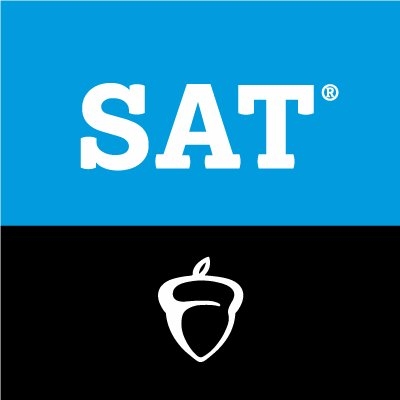 Of the 334,000 students registered to take the SAT on Sept. 26, 183,000 will not be able to take the test. And of the 363,000 registered to take the SAT or the SAT Subject Tests on Oct. 3, 154,000 will be unable to do so.
The students were told that they couldn't take the test because testing centers -- most of them in high schools -- were closed because of the coronavirus pandemic or had imposed new limits on students. The College Board, which run the exams, released information about the center closures and limited space Tuesday. Most students had already been notified but would not have known how many students were turned away.
Of test centers initially scheduled to administer the tests, 61 percent are open for September and 65 percent are currently open for October, though some have reduced capacity.
The closures and limited space issues follow similar problems that occurred during the August SAT, when 402,000 students were registered to take the exam or SAT Subject Tests, but 178,600 were unable to do so because so many testing centers had closed due to the coronavirus pandemic.
"We're grateful to educators across the country who were able to provide opportunities for nearly 150,000 students to test safely during the August test administration. We know this is a challenging time for students who want to take the SAT," said a statement from Priscilla Rodriguez, the College Board vice president of college readiness assessments. "We will continue to work together with educators to provide testing opportunities to students throughout the rest of the fall and academic year."
All College Board testing centers are required to follow local public health guidelines as well as College Board health-related policies. At all weekend test centers, students and staff must wear a mask or protective face covering throughout the SAT administration, and students must be seated at least six feet apart during testing. Additionally, students must confirm a series of health and safety statements (including that they don't have symptoms of COVID-19 and are not violating any travel or quarantine requirements) before entering the test center or testing room.
Students whose tests are canceled receive a refund and the right to register for a future test.
The College Board has asked colleges to extend deadlines for receiving test scores and to equally consider students for admission who are unable to take the test due to COVID-19. Colleges understand that testing opportunities are limited this year, and most are not requiring a test score for the upcoming admissions cycle.
ACT testing has also been hit by the coronavirus. The ACT does not release the numbers of students who are unable to take the test, but there were many complaints about testing centers closing at the last minute before the September ACT.
While it is true that most colleges are abandoning -- at least for this year -- SAT/ACT requirements for students, demand to take the tests is still high. Many students assume (despite what many colleges say) that their chances for admission will be reduced if they don't take the exams.
Robert Schaeffer, interim executive director of FairTest: The National Center for Fair and Open Testing, and a long-standing critic of standardized testing, said via email, "Plaudits to the College Board for, at least, an attempt at transparency in providing interim data on the number of tests cancelled -- ACT should follow suit so admissions offices and other stakeholders clearly understand the difficulties prospective applicants face."
Schaeffer added, "The numbers mean that the College Board is aware that more than half (55 percent) of test registrations have been cancelled for this coming Saturday with 42 percent already scratched for October 3. Both percentages will increase in the coming days as more closed schools notify the College Board, and, based on the recent pattern of frustrating experiences, some would-be test-takers will likely find their centers shuttered when they arrive to sit for the exams."