You have /5 articles left.
Sign up for a free account or log in.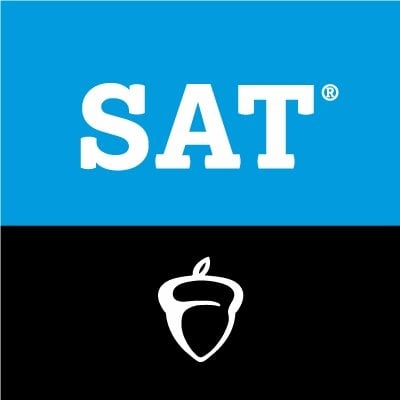 The College Board on Tuesday announced that it is killing the SAT Subject Tests and the SAT essay. Most experts said the College Board had little choice but to make the changes.
The board also announced plans to create "a more flexible SAT -- a streamlined, digitally delivered test that meets the evolving needs of students and higher education." But the board did not release additional details on the new SAT.
The changes come as the pandemic has created huge problems for the College Board and its competitor in admissions testing, ACT. In October, 154,000 students who signed up to take the SAT were unable to do so because of test center closures. In December, 124,000 students were unable to take the SAT because of pandemic-related facility closures. With so many students kept from the tests, the vast majority of colleges have either gone test optional or test blind, meaning they will not even look at an SAT or ACT score when deciding whether to admit a student.
The College Board linked its problems finding places to test to eliminating the SAT Subject Tests. It said it would be "locating seats that would have gone to students taking Subject Tests to students who want to take the SAT."
Further, "the expanded reach of [Advanced Placement] and its widespread availability for low-income students and students of color means the Subject Tests are no longer necessary for students to show what they know."
The SAT Subject Tests, once called achievement tests, are given in a range of academic subjects. A generation ago, two or three of the tests were typically required for admission to top colleges. But those numbers have dwindled in recent years, and the number of people taking the test has dwindled as well.
In 2017, about 1.8 million high school students took the SAT, but only 219,000 took a subject test. A total of 542,000 subject tests were taken, as most people who took a subject test took more than one. But most of those tests and most of the essays written during the same time period weren't required by colleges to which students applied. Many students took the exams or wrote the essay for one or two of several colleges to which they were applying, but they may have enrolled elsewhere.
A College Board spokesman said at the time that the organization remained "committed to offering SAT subject tests. Students and colleges value the information they provide for admissions and placement."
In 2018, and the prior year or two, many colleges that had required the SAT essay dropped the requirement, even while still requiring the main SAT.
This Tuesday, the College Board explained dropping the essay by saying the decision recognized "that there are other ways for students to demonstrate their mastery of essay writing."
The essay question debuted in 2005, several years after a 2001 speech by Richard Atkinson, then president of the University of California system, that called for a better way to test writing. Last year, amid the pandemic, the University of California dropped the SAT and the ACT as a requirement for admissions.
Reaction to the College Board's announcement was varied.
Angel B. Pérez, CEO of the National Association for College Admission Counseling, has pushed for colleges to drop testing requirements. He said, "Any move towards simplification and removing hurdles for students in this process is a step in the right direction."
A longtime critic of the College Board said via email that the board is just acknowledging what economics have made inevitable.
"The number of colleges and universities requiring either the SAT Essay or Subject Tests was rapidly declining pre-pandemic and was essentially zero in the current admissions cycle," said the critic, Robert Schaeffer, interim executive director of the National Center for Fair and Open Testing. "As a result, registration volumes for both exams were plunging. After significant revenue losses from multiple rounds of test cancellations over the past 10 months, it made no financial sense to continue trying to pitch its ever-less-popular products."
Some support the subject tests, although supporters are harder to locate for the essay.
James Malone, a high school counselor at Garden City Public Schools in New York, recommended just Tuesday morning that a student who wanted to be an engineering major take the SAT advanced mathematic and chemistry tests. Then he read the College Board update.
"To me they serve a purpose for those students who have a particular strength and want to illustrate their talent in an objective way," he said. "At the very selective schools, I think the more metrics the better to find the best candidates."
Others gave the nixed tests mixed reviews. Katie Burns is a master admissions counselor at IvyWise, a company that consults with students on admissions. She is also former senior assistant director of admissions at the Massachusetts Institute of Technology.
"While Subject Tests have helped students to show talent and mastery in a particular subject when perhaps they earned a lower grade in the actual class or did poorly on the AP test, I have not found the subject tests to be very predictive of a student's aptitude or potential for success in a particular subject," Burns said.
What's better than a subject test? Students' grades, Burns said.
"The grade they are earning in the class day in and day out, from doing the work, taking care of business, preparing for quizzes and tests, those grades speak much more volumes about a student's work ethic and potential than one 60-minute multiple-choice test," Burns said.
Over all, it seems safe to say neither colleges nor students will be disappointed by the departures of the SAT Subject Tests and SAT Essay, said Isaac Botier, executive director of college admissions programs at Kaplan.
"For college applicants, this shift allows them to focus more on the tests that can help them secure college credit and win merit-based aid, which are the AP exams," Botier said. "And a strong SAT score remains an effective way for applicants to distinguish themselves in what continues to be a competitive college admissions process."
The College Board needed Tuesday's announcement to stem the tide of the current anti-test movement, said Robert J. Massa, principal and co-founder of Enrollment Intelligence Now.
"I do believe that most of the newly test-optional institutions (with the exception of the über-selective colleges) will stay test optional, but I also agree with the board that students will want to take the test to give themselves an edge in the admissions process."
It's not clear whether SAT's competitor, ACT, will follow suit with any of its offerings.
"ACT is reviewing options for 2021-22 test-takers to drive the best possible outcomes for students," a spokeswoman said.